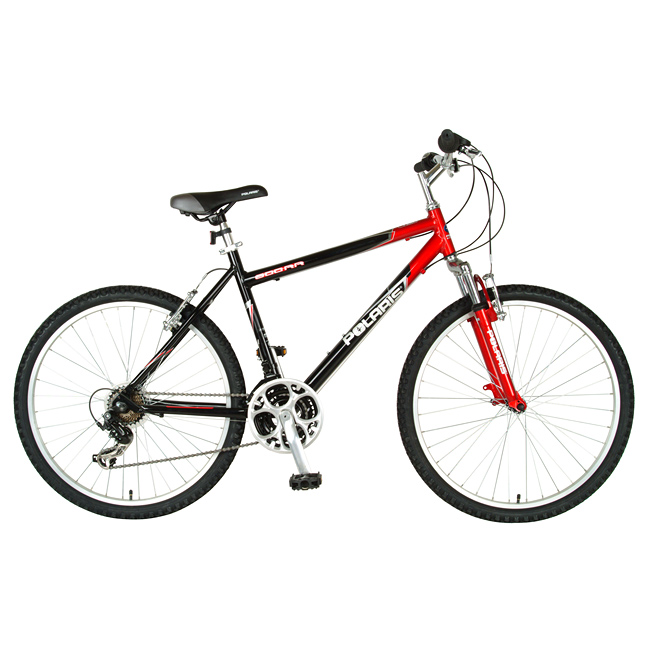 Buying used is a great way to get a good mountain bike at an affordable price. There are a lot of used bikes to choose from. Some biking enthusiasts like to have the newest models and so they often have older high-end bikes to unload. Other people sell bikes because they stop riding or because the bike needs more work than they want to put into it. Finding a used mountain bike is seldom a problem. The difficult thing is finding one in good condition that meets the buyer's needs. Used bikes do not come with guarantees and they seldom come with instructions. How is a buyer to know which bike to pick? A buyer needs some tips on how to choose among the options.
Planning to Buy a Mountain Bike
Before even beginning to shop, there are things the buyer can do to help ensure the purchase goes well. Planning ahead reduces the chance of being tempted by a fundamentally bad deal. Knowing what one wants is normally key to finding it.
Tip 1: Set Clear Goals
The first step is to get clear on what kind of bike to look for. Some buyers look for favourite models or brands, others do not. More importantly, know what size to look for; the best deal in the world is no good if the bike is the wrong size for the rider. Develop goals for the condition of the bike as well. Is the idea to get a bike that is ready to ride or is one that needs a bit of work alright? Buyers who enjoy bicycle maintenance might even look for a bike that needs a lot of work. It is important to address these questions ahead of time because all the other aspects of finding and buying a used bike depend on the answers.
Tip 2: Set a Budget
Setting a budget before shopping is important because otherwise it is easy to get excited about a great find and spend a great deal of money. Even a very low price on a high-end mountain bike can still be expensive, because of how much such bikes are worth new. A limited budget means either buying a lower-end bike or buying a great bike that needs a lot of work. Do not expect to get a high-end bike in good condition that is genuinely low-cost, since reputable sellers usually try to get what the bike is worth.
Considering a Used Bike
Once the buyer has found a likely looking used mountain bike to buy, there are a couple of further steps to take to keep the sale going well. Talk to the seller and, if possible, physically inspect and then test ride the bike. Keep in mind the goals set earlier; it is not wrong to buy a damaged bike as long as the price is right, if that fits in with the overall goals for the purchase.
Tip 3: Talk to the Seller
It is important to interview the seller before buying the bike, since it is difficult to get complete information about the bike's condition based on a physical inspection alone. For example, a bike with a lot of kilometres on it may need a new drive train before long, even if it currently shows no damage. Since bikes have no odometers, the seller might not know how far the bike has gone, but it is worth asking. Ask whether the bike has ever been in a serious wreck and how it is to ride. Also, ask why the seller is letting the bike go.
Tip 4: Inspect the Bike
A close physical inspection of the bike is very important in order to get an idea of how much work the bike might need and whether it is reliable enough to be safe during hard riding. Look especially for cracks in the frame, since a weakened frame is both dangerous and very expensive to fix. Do not worry about scratches and other cosmetic damage, since it is impossible to ride a mountain bike on the trails without scratching it. Do pay close attention to rust, as this could indicate damage to the frame. Also look for any sign of damage or even repair that the seller did not say anything about, since there is no way to rule out serious hidden damage without a full and accurate history of the bike.
This table lists which parts of the bike to inspect closely and what to look for. Remember that this table is only a starting point. Detailed instructions on how to inspect a used mountain bike are available online.
| | |
| --- | --- |
| Bicycle Part | What to Look For |
| | A clean bike is more likely to be in good shape |
| | Check for cracks, dents, rust, and bending, especially near joints |
| Handlebars and controls | Look for signs of damage or neglect and made sure all the controls work |
| | If the wheel wobbles, the brakes might not work well; check the brake pads and the tyre as well |
| Derailleur and cables | Make sure these look fairly clean and in good condition and then test ride to make sure the gears change smoothly |
| Front chain rings and crank set | Check for excessive wear or looseness; a wobbly bottom bracket needs replacing |
Remember that problems with the frame are the only deal breakers that apply to all bicycle purchases. All other parts can be replaced, if necessary, if the buyer has the interest and the budget to replace them. Do not neglect the work on a used bike, however. Bicycles do not have very many parts, and most could cause a crash if they break unexpectedly during a ride.
Tip 5: Test Ride the Bike
Test ride the bike, if possible, on the same kind of trail that it is going to be ridden on the most often. It is very difficult to find out how a bike handles for a particular type of riding without trying it, given the unpredictable influence of subtle faults that used bikes develop over time. Check the brakes and the gear changes and how the bike is balanced.
Special Considerations for Online Purchases
Obviously, physical inspections and test rides are not possible when buying online. The way to deal with this limitation is to do an expanded interview with the seller. Ask the seller all of the questions that an in-person inspection and test ride would otherwise answer. If necessary, ask for more pictures. If the bike arrives not as described, return it.
Buying a Used Mountain Bike on eBay
eBay is a great place to look for used mountain bikes or mountain bike parts. The site has a wide selection of bikes and it is easy to search. To start looking, type 'used mountain bike' into the search box, and use the menu options to narrow the results and to specify brand, condition, and other characteristics. Alternatively, the Advanced Search feature to find something very specific. Or try eBay Deals to find the best prices on bicycles and bike-related listings.
The key to a good purchasing experience is to communicate with the seller. That, and check the listings before buying so as to avoid buying a new and expensive bike by accident. The seller's profile page includes a contact link, plus the seller's feedback score and return policy.
Conclusion
Buying a used mountain bike is not something to be done lightly, especially for people who like to ride hard. If a part fails unexpectedly at the wrong moment, the bike could crash with potentially catastrophic results. The key is to make a thorough physical inspection of the bike and to interview the seller before buying. If an in-person inspection is not possible, then question the seller more thoroughly and be prepared to return the bike if it arrives not as described. As long as this questioning is friendly and tactful in tone, a reputable seller should not mind. It is alright to buy a bike that needs some repair work, and some people even look for that because they enjoy working on bicycles. The key is to know what the bike's condition is so as to be able to make an informed purchase.