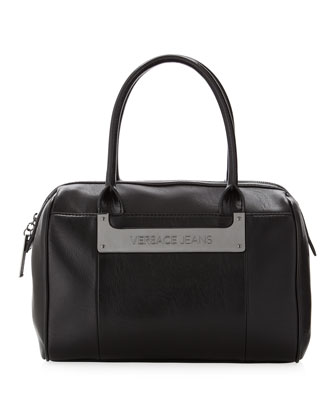 Like men love their sports cars, women love their designer bags. Unfortunately, not everyone can afford them. While a lucky few can freely purchase the designer bag of their choosing, many have to scrimp and save just to get the bag of their dreams. Other women, however, buy pre-owned bags because they simply do not want to pay full price for brand new ones.
Shoppers who are serious about looking for used designer bags should know the popular designer brands, styles, and materials. Additionally, they should learn how to evaluate its authenticity as well as be aware of its market price. Whether bought on eBay or from specialty shops, being aware of all of these tips can ensure that the used designer bag is a good buy.
How to Buy a Used Designer Bag
When it comes to a used designer bag, there can never be enough helpful information. Below are five tips that can help shoppers sort and evaluate used designer bags in various models and conditions.
Tip 1. Know the Popular Brands
While anyone can design their own handbag, well-known designer brands are popular because of their beauty. These brands are made by hand and go through rigorous quality tests. These bags are often made in limited quantities, further increasing their desirability. Popular designer brands include Chanel, Prada, Louis Vuitton, Gucci, Michael Kors, Burberry, Fendi, Coach, Hermes, Chloe, Marc Jacobs, Christian Dior, Dolce & Gabbana, Jimmy Choo, Yves Saint-Laurent, and Balenciaga, among others.
Tip 2. Learn about the Different Styles
Designers brands carry different bag styles. Below is a quick description of the different kinds of bags available.
| | |
| --- | --- |
| Style | Description |
| | Shaped like a crescent; long strap; soft; flexible; slouchy material |
| | Also known as a courier bag; slung over the shoulder with the strap worn diagonally across the torso; has flap; based on the bag design used by postal workers |
| | Used to hold books, laptops, and important documents; popular during the 17th century; may be used with formal wear; comes with a strap; characterised by two buckles on the flap of the bag |
| | General term that covers bags that may be slung over the shoulder like the baguette, barrel, bowling bag, doctor's bag, and more |
| | Large bag; no fastening; characterised by parallel handles on both sides; made to be durable in order to carry many things |
| | No handles; rectangular and compact; normally used for evening formal wear |
When selecting used designer bags, it is important to pick one that has enough enough space to fit the wearer's needs. At the end of the day, choosing among the different designer bag styles ultimately has to do with individual taste and preference.
Tip 3. Evaluate the Model
Because everyone wants a designer bag, there are also many reproductions being offered online. People who do not possess an expert eye when it comes to these bags may end up buying a reproduction. When evaluating a bag, the first step is know its model name and check if it is carried by the brand.
After learning the name, it is now time to become familiar with the bag model. Find out the type of leather used by the manufacturer. If there is hardware included, find out if it is silver, brass, or nickel, among others. Find out the number of stamps and serial codes located on the bag as well. Lastly, it is helpful to find out the different colours the bag has been released in as well.
When inspecting photos of the bag or handling it in person, check for tell-a-tale signs that it is a reproduction. This varies from brand to brand so it is best to be familiar with it beforehand. When buying online, for example, ask for high-quality close-up pictures of the bag from the seller. This should be pictures taken from all angles, including the serial code, hardware, stitching, and zipper, among others. There should be no misspellings and the place of manufacture should be correct. Remember that designer handbags go through incredibly stringent quality control and should not have errors or sloppy stitching.
Apart from looking thoroughly at the workmanship of the bag, consider checking the condition as well. Sometimes, pre-owned bags are sold at bargain prices due to their poor condition. Previous bag owners may have overloaded the bag that it no longer has its original shape. Some may have ink stains inside the bag itself, while others may have a musty smell that comes with old age.
Tip 4. Know the Going Price
Another tip when eyeing a used designer bag is to be knowledgeable about its original price and market price. Many women purchase pre-owned designer bags in excellent condition to save on its depreciation expense. Like any other item, designer bags lose some of their value as soon as they are used. Knowing a designer bag's original retail price along with its current market value ensures that one is not overpaying or underpaying for a designer bag. When a bag has a price that seems too good to be true, this is also could be a sign that it is a reproduction as well.
Generally speaking, bags that are in mint condition retain more of their value compared to those in poor condition. Despite how people often harp about designer bags reselling for higher prices, this does not apply to those who have outlet stores and hold sales. Coach designer bags are an example. Louis Vuitton, on the other hand, tend to keep their value for longer because they make it a practice not to hold sales. Exercising due diligence saves the shopper from disappointment.
Tip 5. Get the Bag Authenticated
Requesting authentication should not faze sellers who know that they are offering the genuine thing. Depending on negotiations, authentication may be for either the buyer or seller's account. Some authenticators can work with online pictures to verify the bag, while others have to personally hold the item to decide if it is genuine. Most professional sellers agree to refund the buyer's money if it is proven that the bag is a reproduction. If this is an issue for the seller, then do not push through with the transaction to avoid further problems.
Shop for Used Designer Bags on eBay
Finding a used designer bag on eBay is not that hard. Start by keying in "used designer bag" on the search box found on every page on eBay. Press "Enter"and wait for the search results to come in. You can further narrow down these results based on rand, style, colour, material, condition, price, and item location, among others. You can also check out brand new bags at great prices at eBay's deals on designer bags. For those who want to evaluate the bags in person before buying them, make sure to deal only with sellers near your location. More than this, check out the seller's feedback score, which should be at 99 per cent at the minimum. Dealing with top-rated sellers ensure that your transaction is easy and hassle-free.
Conclusion
Because some designer brands never hold a sale, many women find pre-owned designer bags to be the only way they can own one. Before buying one, however, there are many things to keep in mind. For starters, it is important to be aware of the popular designer brands. Secondly, the shopper should know the different bag models and styles. Third, the shopper should know how to evaluate the pre-owned designer bag to ensure that it is not a reproduction. Fourth, the buyer should know the bag's retail price and market value. Lastly, the buyer should consider getting the bag authenticated by someone with a professional eye. There are many bargain deals to be found on eBay for used designer bags. Consider taking a look at the wide range of brands and models to be found there today.