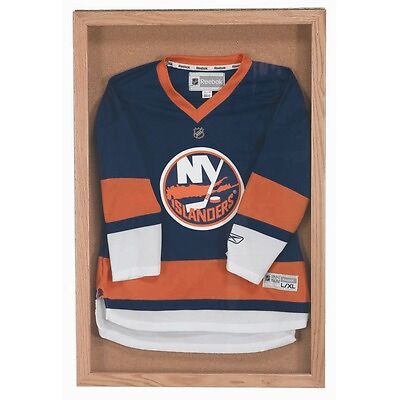 With the vast amount of NRL Rugby League memorabilia on eBay, it may be a struggle to distinguish between authentic items, and copies or unofficial collector's items.
In order to guarantee that what is being purchased is an authentic piece of your NRL team's history, there are several important steps to consider.
1) Examine the Item
It is particularly important that the item of memorabilia is examined as closely as possible before one commits to a purchase.
· Photographs: Sellers should provide clear photographs of the item that they are selling, including pictures from various angles where possible. It is important that each image of the item is studied, in order to verify its authenticity and identify any wear or damage.
· Item Description: The item description should include as much information as possible about the memorabilia, including its age, history and condition.
· Ask Questions: If anything is not clear and further questions need answered, do not be afraid to ask the seller. An example may be that further photographs of the item are needed in order to verify the item's condition, or the date and circumstances under which an autographed piece of memorabilia was signed.
2) Examine the Seller
When looking for authentic memorabilia, it is important to buy from a reputable company or individual. Spend time researching the seller as much as possible before purchasing NRL memorabilia from them. The more trusted a seller is, the more likely they are to be providing authentic items at a fair price.
On eBay, it is beneficial to be able to view an individual seller's profile. In order to get a feel for their reliability as a seller, take a look at their feedback, ratings and the comments that previous buyers have left for them.
3) Look for Proof of Authenticity
Many items of memorabilia should be accompanied by proof of their authenticity. This is particularly true for autographed items, which will often be provided with a Certificate of Authenticity (COA).
Whilst a COA is a good indicator of authenticity, the COA itself will need studied in detail to ensure its own validity. After all, the COA is only as reliable as the seller providing it.
If purchasing a signed piece of NRL memorabilia without a COA, there are some specialist services that can provide authentication. Signature and authentication experts will examine the item and provide a Letter of Authenticity if they deem the autograph to be authentic.
If practical, aim to buy valuable memorabilia face-to-face. On eBay, many sellers offer a 'Local Pickup' service. This enables assessment of the memorabilia and it's COA before finalising a deal.
If buying or selling autographed memorabilia on eBay, remember to read eBay's policy on autographed items.
4) Do Your Research
In order to best recognise an authentic piece of memorabilia, it is important to conduct sufficient research into the items that provoke interest.
For example, be aware of the differences between official licensed merchandise and unofficial collector's items. Most memorabilia will be based on a specific team, such as jerseys and other clothing, or items such as flags, keyrings and kitchenware. Official items will have the team name or team logo attached, as well as some indication of authenticity, such as a tag or hologram.
On eBay, memorabilia can be found from a range of different eras of the NRL. Both vintage and modern items will be on offer at a variety of prices.
Many items are of greater value when they are autographed by an NRL player or member of the coaching staff. If buying an autographed piece of memorabilia, be aware of what the person's autograph is supposed to look like. This way judgment can be made on its authenticity firsthand.
5) If it Looks too Good To Be True…
If, for no obvious reason, there is an item of memorabilia for sale at a severely marked down price, common sense should set the alarm bells ringing.
That is not to say that a good deal cannot be found on certain items; simply stay vigilant and trust your instinct. After all, sellers are unlikely to be giving away a sought after collector's item for very much less than it is worth without good reason.
Some of these items may be at a much lower price than usual due to their condition or possibly if the seller wants to sell the item quickly. If in any doubt about the sale, feel free to contact the seller to ask any questions before proceeding to purchase.
Buying Authentic NRL Rugby League Memorabilia on eBay
There is an extensive range of authentic NRL Rugby League memorabilia for sale on eBay.
From the homepage, navigate to the Sporting Goods category and click on Memorabilia under the on NRL, Rugby League heading. You will also find NRL Trading Cards in the Merchandise section.
You can customise your search results by using the options on the left of the page. You can select from certain product types, such as shirts, photos and caps, as well as items relating to specific teams, such as the Brisbane Broncos or St George Illawarra Dragons.
You may also select from specific eras, as well as whether or not the memorabilia is signed. If you are on a budget, you will also benefit from using the "Price" slider. You may also wish to check out Ebay's Deals page when hunting for bargains.
Keyword Search
If you are after a particular piece of NRL Rugby League memorabilia, you may prefer to use the Keyword search bar. If you wanted a Sydney Roosters football, for example, you would simply type "Sydney Roosters football" (without quotation marks) into the search box.
You can also select "Include Description" to expand your search results. Visit eBay's Searching Helppage for more tips on searching with keywords.
If you can't find exactly what you're looking for, try browsing eBay Stores or tell the eBay Community what you're looking for by creating a post on Want It Now, or save a search on My eBay. eBay will then email you when a matching item becomes available.
Buy Authentic NRL Rugby League Memorabilia with Confidence
Make sure that you know exactly what you're buying and understand how eBay and PayPal protect you.
Know Your Item
Read the details in the item listing carefully.
Remember to add delivery costs to your final price. If you're buying a high value item, check that the seller will insure it until it is delivered to you.
If you want more information, click the "Ask seller a question" button on the seller's profile or the "Ask a question" link at the bottom of the item listing page.
Know Your Seller
Research your seller so that you feel safe and positive about every transaction.
· What is the seller's feedback rating?
· How many transactions have they completed?
· How many positive responses do they have?
· What do buyers say in their feedback?
· Do they offer a money-back guarantee?
· What are the terms and conditions?
· Are buyers positive about the seller?
· Most top eBay sellers operate like retail shops and have a returns policy.
Conclusion
If all the tips in this guide are followed, there's a good chance of a successful purchase of authentic NRL memorabilia on eBay. Remember to ask the seller a question, or several questions, to be sure of their trustworthiness.