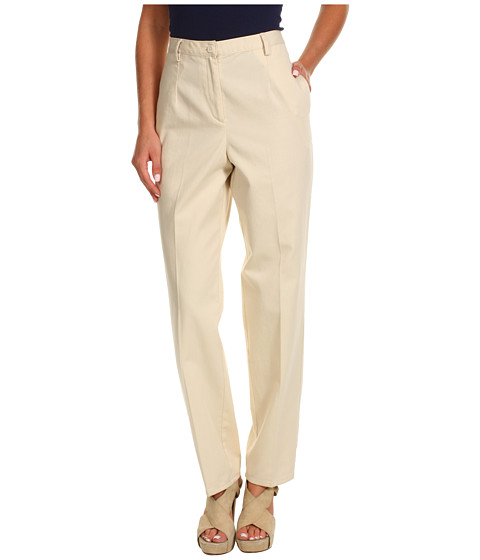 In recent years, the domination of the fashion world by jeans has begun to weaken. In its place, chinos have taken a step up from office wear to become a popular fashion trend. Chinos provide a great balance between style and smartness, making them the natural choice of pant for any fashion conscious man or woman.
However, for someone who has never worn chinos before, knowing the right thing to buy can be difficult. It is the intention of this guide to provide 5 helpful tips on what to wear with chinos. This guide will also look in detail at the online auctioning platform eBay, demonstrating why it is such a terrific means of shopping for chinos and other clothes online.
The 5 Tips
This section of the guide will provide the 5 tips. They are as follows:
Consider colour
Think about shoes
Accessorise
Wear suitable shirts and jackets
Don't forget comfort
1. Consider Colour
The first thing to think about when putting an outfit together is colour. Colour is often the first thing that an observer will notice; it is probably the most important thing to get right, and the most obvious when it goes wrong. Most chinos come in fairly muted colours, frequently browns and creams. It is a good idea to wear items that feature variations upon the chino's colour.

For instance, beige chinos might work well with a dark brown top, or vice versa. Try not to have too similar a shade on the top and bottom halves of the outfit; a solid block of colour is unappealing compared to colours that are broken up. By contrast, do not make the difference too noticeable, as the transition will have a disruptive effect on the eyes.
Some chinos come in very bright, strong colours. These can be a powerful statement if used right, but are inadvisable in most cases, as they are difficult to dress around. Only pursue this option if you are very confident in your choice of outfit.
2. Think About Shoes
Shoes are a hugely important part of any outfit. When wearing chinos, there are several footwear options to consider. The best kinds of shoes to wear are as follows:
With regards to colour, whilst black is normally a solid choice, it can often have a deadening and disruptive effect of the colour scheme of a chino-oriented outfit. It is better, in the case of chinos with subtle, muted colours, to provide a different shade of the same colour; dark brown leather shoes with lighter, creamy chinos, for instance, is a classic combination.
3. Accessorise
As with any outfit, accessorising is hugely important. The accessory with the most direct relationship to the chino is the belt, as they are in direct contact with each other. Belts are particularly versatile items, and are able to go with a lot of different colour schemes and looks. That said, it is still a good idea to take care with the choice of belt. Similar rules to the choice of shoes apply; break up the colour blocks without disrupting them. Black works for this, though brown leather is a classier, subtler choice. The buckle of a belt should reflect personal tastes.
Other popular forms of accessories include watches, bracelets and other jewellery and bags. These are largely personal decisions, but there are some choices that fit perfectly with the mixture of smart and casual that chino-oriented outfits are seeking to achieve. Satchel bags are particularly popular options.
4. Wear Suitable Shirts and Jackets
It is important to get the upper half of the outfit right when wearing chinos. T-shirts are not generally considered to match the aesthetic particularly well (being a touch too casual), and nor are formal shirts and blazers (the opposite being true); the preferred choice is a polo shirt, or a casual button-up shirt. Denim jackets also work well, as do other smarter forms of jackets. Thick, woollen jumpers also fit the desired aesthetic relatively well. Essentially, the desired effect is a confident balance between class and attitude.
5. Don't Forget Comfort
An often-overlooked aspect of buying clothes is how comfortable they are. It is all well and good to have a strong visual style, but it will not create a happy consumer unless the clothes feel good to wear also. With this in mind, it is often a good idea to buy higher quality chinos. Also, consider the materials from which the other components of the outfits are made in terms of how they'll feel to wear.
How to Buy Chinos and Other Clothes on eBay
When looking for chinos (and other items of clothing to go with them), it is advisable to use the globally loved bidding website, eBay. It allows users to get the right product for them quickly and easily, by offering a huge selection of products in various conditions and at various prices. It also sports multiple design features that make the process as quick and easy as possible. This section of the guide will explain how to use eBay to shop for chinos.
To begin, go to the eBay homepage. This page is the central hub of the site, allowing access to all other areas of the website. There is a list of links to the main categories found in this page's left hand margin, from which Fashion should be selected, relocating the user to the section that contains Clothing, Shoes & Accessories.
From here, follow the links to either Men's Clothing or Women's clothing, depending upon the gender of the person for whom the chinos or other items are being bought. Within these categories, select the Pants option. Finally, use the search bar to specify that chinos are the desired option; simply type 'chinos' into the bar and click 'search'. Accessories can be found in the 'Men's Accessories' and 'Women's Accessories' sections.
Once the item listings (the lists of items found in the centre of the page) are displaying the relevant category of item, the search can be fine tuned, using the various filtering options found in the page's left hand margin. These options impose certain parameters upon the listings, excluding items that do not meet the user's requirements. Available options include price, brand, colour, condition, and seller's location, as well as 'auction' (which enables users to bid on the items) and 'buy it now' (which facilitates instantaneous transactions).
Clicking on an item will take the user to that item's own page. These individual pages contain detailed information and specifications regarding the product, allowing the buyer to make a well-informed choice, as well as further information about the seller, such as user ratings and feedback. There is also an option allowing users to contact the seller directly with queries.
These helpful features, combined with the excellent range of products that can be chosen from, help make the ultimate online shopping experience when looking for chinos and other items of clothing.
Conclusion
Chinos are a growing force in the world of fashion, becoming more popular year by year. Knowing what to wear with chinos is vital to creating a cohesive look. This guide set out with the intention of providing 5 helpful tips on what to wear with chinos. These tips were:
Consider colour
Think about shoes
Accessorise
Wear suitable shirts and jackets
Don't forget comfort
In conclusion, eBay, the popular online auctioning platform, is the perfect means by which to shop for chinos and other items of clothing, owing to its great selection and helpful design.