A person's wedding day is supposed to be one of the happiest of his or her life, so it follows that the wedding invitations should be special as well. Whether the bride and groom choose to make the invitations themselves or hand the responsibility over to a professional, any of these unique wedding invitations will make an impression on their guests.
1
Message in a Bottle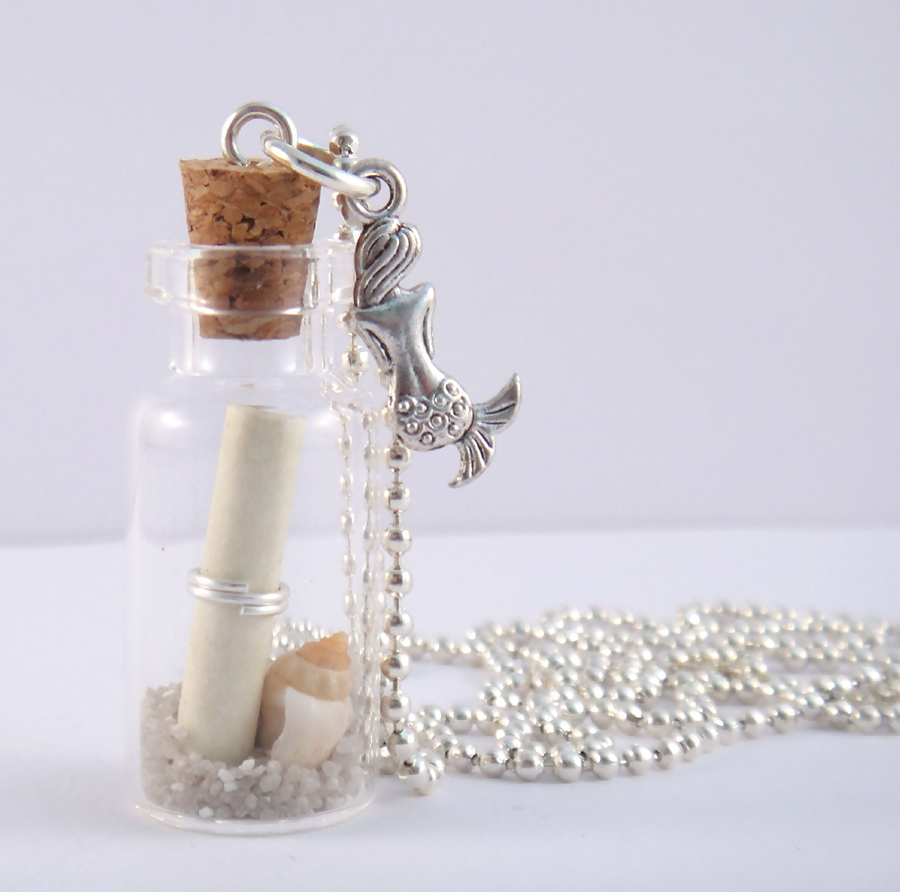 Sending a message in a bottle to invitees is a cute and different way of presenting a wedding invitation. Attractive antique or vintage bottles would be ideal, but any small glass bottle will suffice. The invitation itself should be rolled up into a scroll and secured with ribbon or string before tucking it into the bottle, so that it will be easy to retrieve. This idea would be especially fitting for anyone getting married on a beach or by the sea.
---
2
Tea Towel Wedding Invitations
Wedding invitations and tea towels couldn't seem more opposite, but tea towels provide a different and environmentally-friendly alternative to cards. The invitation itself is laid out just the way it might be on a card and then printed onto a tea towel, which can be easily purchased in bulk on eBay. Not only does each invited guest get their own little memento of the wedding, each tea towel can also be reused again and again. This makes it the ideal invitation idea for an eco-friendly couple who are concerned about creating unnecessary waste.
---
3
On a Balloon
A fun way to invite people to a wedding is to have the invitation printed up on a balloon. Attach each deflated balloon to an attractive card with a prompt to blow it up. Once inflated, the details of the invitation will be revealed on the side of the balloon. This invitation might best suit couples who have playful personalities or a whimsically-themed wedding.
---
4
In a Chocolate Wrapper
If the bride and groom have a bit of a sweet tooth, wedding invitations that are printed up on chocolate wrappers embrace their shared quirk in a unique way. Not only is it a fun way to invite people to a wedding, it also gives the guests a treat to nibble on. Chocolate bars with customisable paper wrappers can be ordered easily online. The outside of the wrapper offers the opportunity to display an original design, and the inside can give all the specifics, such as place, date, and time.
---
5
Literary Wedding Invitations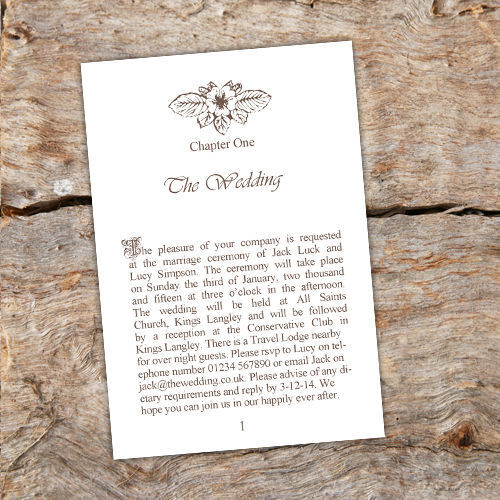 A simple yet effective DIY approach is to tuck each wedding invitation into the front of an attractive, hardback vintage book. These books can be picked up for little cost online, in charity shops or at tabletop sales and are easy to ship out to guests, offering an uncommon and affordable alternative to traditional cards. Consider selecting a title or titles that reflect on the bride and groom. For example, send copies of his favorite book to her guests and visa-versa, with an explanation in addition to the invitation. It's the perfect personal touch for a book-loving couple.
---
Conclusion
The wedding day will be magical no matter what, but giving guests a thoughtful invitation will leave a lasting impression and create anticipation for the upcoming event. What's more, it will make a lovely keepsake that the bride and groom, as well as invitees, can treasure for years to come.