Whether on a trek across Europe or wandering through the hills of India, travellers need to be prepared for whatever adventures are thrown their way. This means taking along a backpack that provides ample storage room, one that is easy to tote, and has a range of features that play to the travellers advantage. Get to know some of the best backpacks available for travel while also exploring retail options. These options include bypassing traditional vendors and searching for packs on
eBay
, to ensure that adventurers are well-prepped for their wanderings.
1
The Osprey Farpoint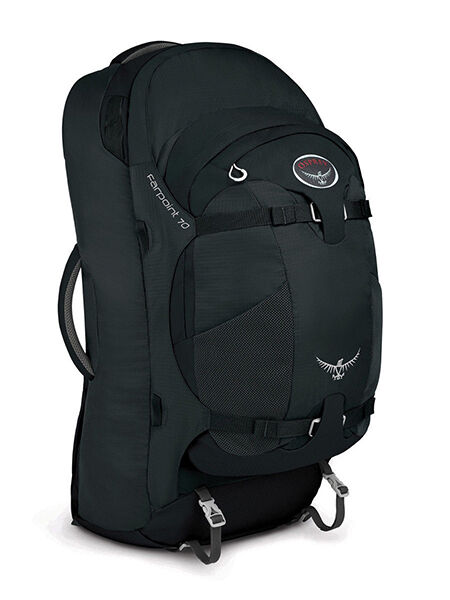 Travellers who take a number of flights on their journeys have a range of advantages to enjoy with the Osprey Farpoint. This compact travel backpack comes in three sizes: 40L, 55L, and 70L. The two smallest sizes are carry-on sizes and all of the bags feature zip-away hip belts and shoulder straps to allow travellers to easy stow-away capabilities. All of the sizes even come in their own Small/Medium and Medium/Large versions respectively so that tall and petite travellers have an option in each size that works for their particular build.
---
2
The Kelty Redwing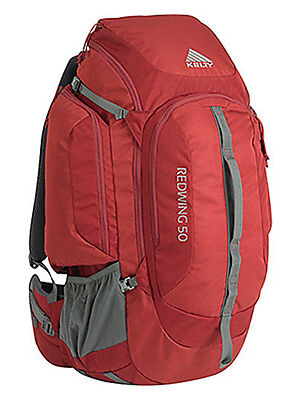 One of the most popular backpacks around, the Kelty Redwing features a panel-loading design that allows for easy packing and plenty of access to goods on the road. This travel backpack also has a full suspension system with padded shoulder straps and a hip belt.
One of the Redwing's most impressive advantages is the fact that its 40L model comes in a version designed specifically for women in terms of ergonomics and suspension. Travellers who want a bag that flies well also tend to look at the Kelty Flyway, which has many of the Kelty Redwing's features plus the added advantage of a cover that protects the strap suspension system when in baggage claim.
---
3
The Minaal Carry-on
Travellers who always have their laptops in tow have an impressive ally in the Minaal Carry-on. With a suitcase structure and compact build, the Minaal is easy to load and is extremely easy to take on flights. It also features a dedicated laptop compartment that locks off to secure a computer in place and comes with a rain cover for added protection in inclement weather. Also featured in this bag is the ability to be stowed away completely when not in use along with the shoulder straps and hip belt. The front clasp on the shoulder straps also moves up or down to ensure the most comfortable fit for the wearer.
---
4
The Patagonia MLC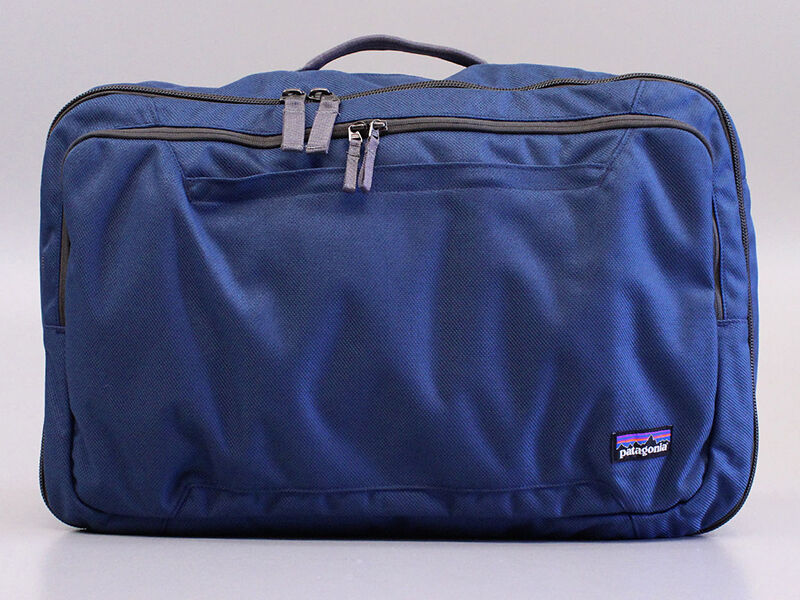 Part messenger bag, part carry-on, and part backpack, the Patagonia MLC is an all-purpose traveller. Travellers often use this as a backpack on walking treks and easily transform it into a messenger-style day bag once settled in at a locale. This Patagonia backpack has a dedicated laptop compartment like the Minaal, but also provides travellers with the maximum storage space they can legally have on a flight, as indicated by the MLC, or "maximum carry-on load", in its name.
Backed by the well-known Patagonia brand, this bag is also resilient and typically lasts through years of travel. Plus, with its blue and orange design, it is a good-looking bag in a world where many travel packs tend to lean toward the ho-hum.
---
5
The REI Vagabond 40
The REI Vagabond 40 features a full suspension system that rivals the design of dedicated hiking and backcountry bags- not a surprise with a backpack from this venerated outdoor gear company. A side water bottle pocket keeps travellers hydrated on the road and then stows away neatly when not in use. In addition to its backpacker-friendly design, the Vagabond also comes with all the travel features necessary for flight such as hideaway straps and locking zippers. A top compartment provides quick and easy access to small, everyday essentials, such as a mobile or a travel wallet.
---
How to buy travel backpacks on eBay
If you want to find the perfect travel backpack before your next big trip, explore the range of listings in the large inventory on eBay. To start, run a keyword search with the search bar found on any eBay page. This pulls up all of the listings on the site related to that term which you can then review in detail by clicking on their highlighted titles.
Travelling is one of the great adventures of life, but requires a bit of prep to be truly enjoyable. With the right backpack on hand, travellers often enjoy safe, well supplied, and fun adventures wherever they choose to wander.