When choosing a board game for toddlers, there are numerous things that parents should keep in mind. The most important aspect is that the game be fun, since kids aren't going to sit down and play if they aren't entertained. The following guide offers some other factors parents might also want to consider:
Educational Value
Many toddler games are meant for education, as well as entertainment. Common skills children can learn through playing board games include counting and other math skills, colours, shapes, and fine motor skills.
Appropriately Sized Parts
Games with tiny parts should be used with caution, as they could prove to be choking hazards. Consider the age recommendations for every game you introduce, as well as the maturity and habits of your child.
Age-Appropriate Rules
Games are more fun when the rules can be easily understood. Some very young children may still need help from an adult or older child, but for the most part, toddler games should be easy enough for a 2- or 3-year-old child to understand.

Best Games for Toddlers
The following five games meet the above criteria, and they've been approved by parents and toddlers as being some of the best around:
1
Richard Scarry Busy Town Game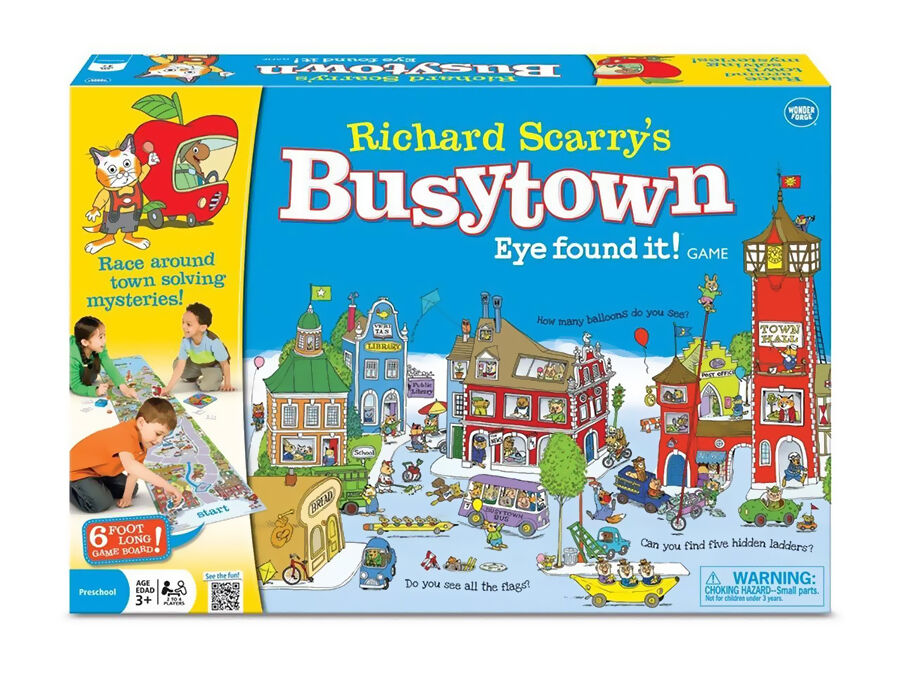 In the Richard Scarry Busy Town Game, which is based on the popular kids' show and books, children are encouraged to race around finding clues to help them solve mysteries. Approved for children 36 months and older, this game encourages kids to pay close attention to detail. It also helps children to understand and use the concepts of working together as a team and taking turns.
During game play, children will also be asked to help identify and match objects. This helps foster object recognition skills, as they search the board for hidden pictures or clues. Unlike some children's games, which only involve counting their way around a board, Busy Town requires that children piece together clues. Kids get a sense of accomplishment and confidence when they are able to solve the mystery.
---
2
Hungry Hungry Hippos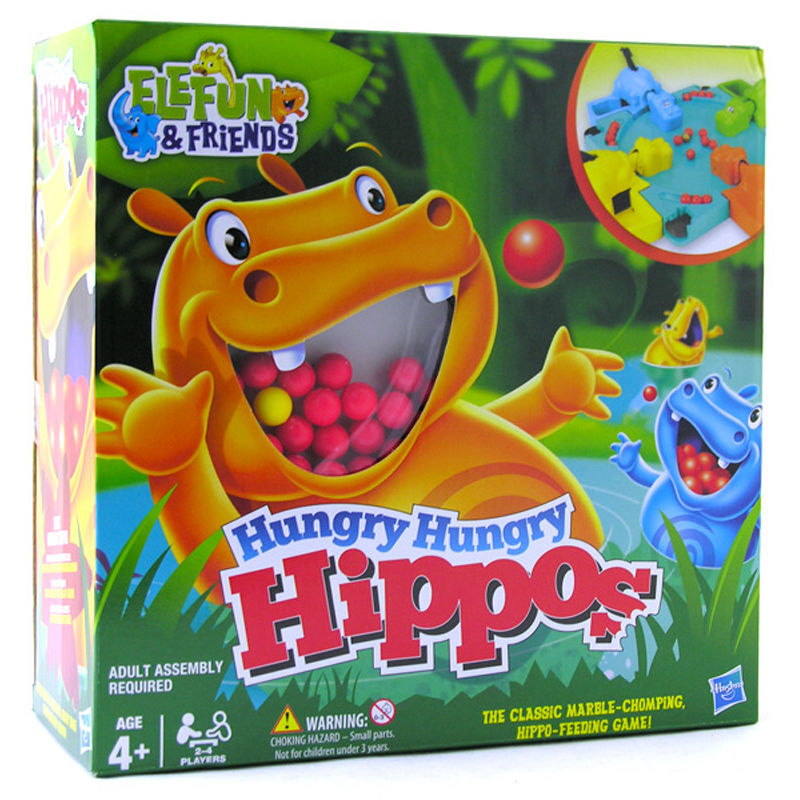 This classic game is a favourite - and a bestseller - for good reason. Kids love getting to hit things without getting in trouble, and this game offers them the opportunity to slap to their hearts' content. By slapping the lever on each Hippo's back, the animal's mouth moves up and down and gobbles up marbles. The first one to eat the special "golden" marble wins the game.
Kids love this game because it's fast-paced and easy to play. While the manufacturer lists 6 months as the minimum age for gameplay, parents should keep in mind that it does contain small parts, and younger kids should be supervised for this reason.
---
3
Educational Insights The Sneaky Snack Squirrel Game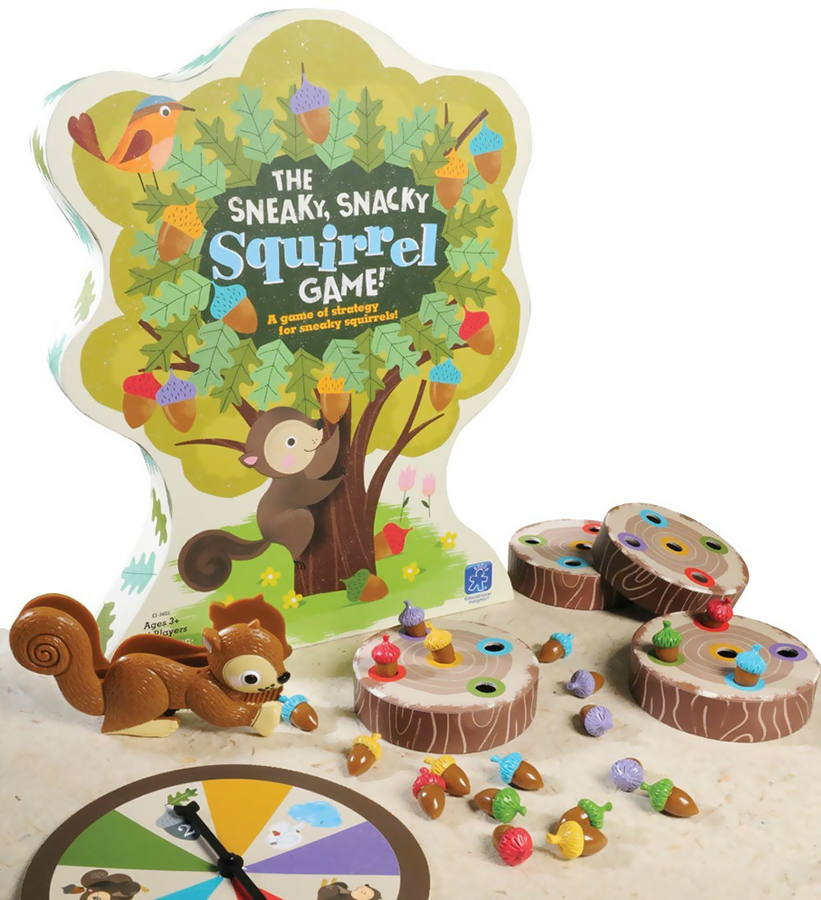 In this educational game, players take turns using a spinner and moving coloured acorns onto their own logs. The first one to fill his or her log wins the game. Players use a squirrel-shaped squeezer to move the acorns, which adds a fun touch kids enjoy.
This game is designed for children ages 3 and older. It teaches a wide range of skills, including pre-writing skills, sorting skills, and colour recognition. It also helps foster strategic thinking skills, and it helps encourage taking turns and fine motor development. Since the board for this game is also the packaging, parents will find it easy to clean up when playtime is over.
---
4
Hi-Ho Cherry-O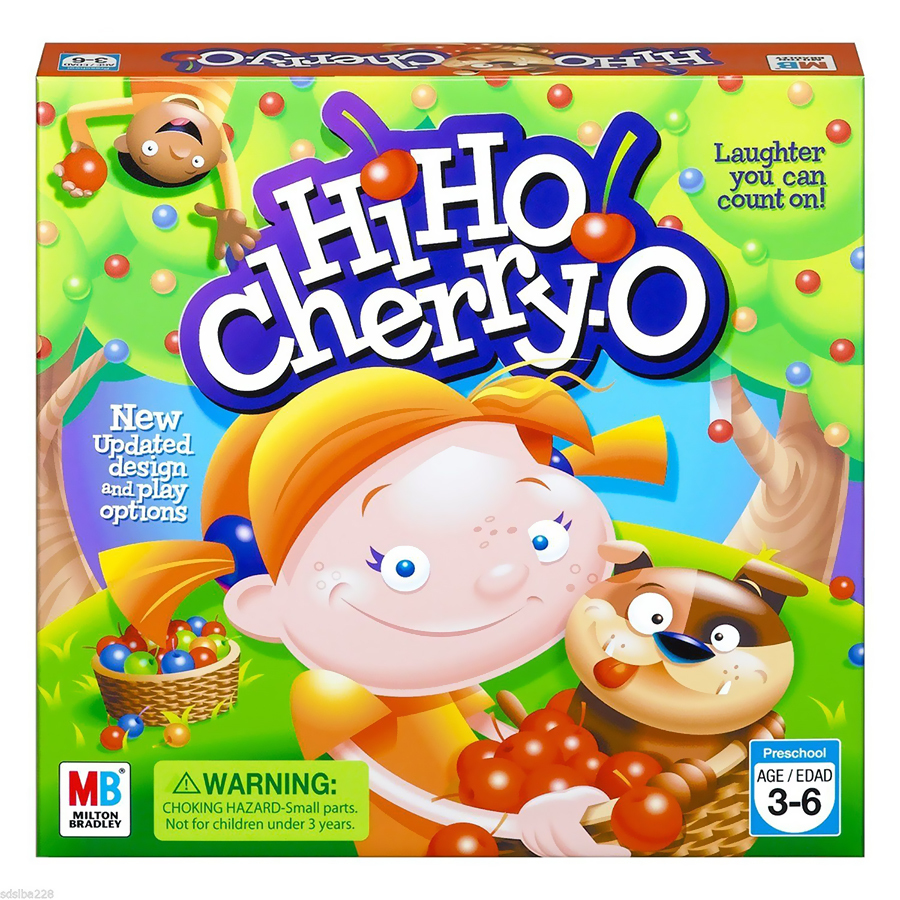 This classic young kids' game has been around for quite some time, and it continues to be a favourite of families everywhere. It doesn't require any reading skills, making it great for little ones who haven't yet mastered that skill. Even so, it's educational in nature because it encourages early counting skills. Kids race to be the first to fill their buckets with 10 cherries, all while avoiding different obstacles.
---
5
Cootie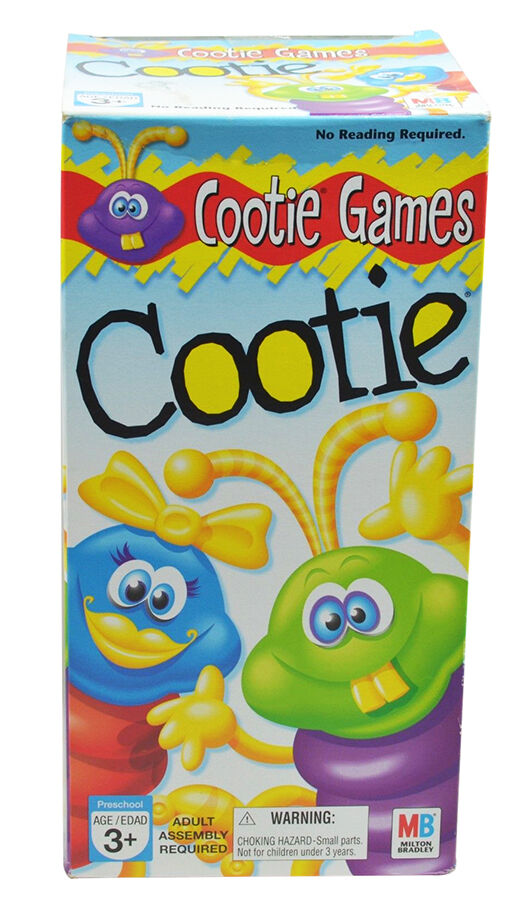 Kids and adults have enjoyed this game for nearly 50 years. Cootie doesn't require any reading skills, and is based entirely on pictures, so even young kids can enjoy playing. Children roll the dice and collect body parts they can use to make their own cootie. The first one to finish the cootie wins the game.
While not as educational as some of the other games, Cootie encourages children to take turns, teaches colour and number recognition, and helps with fine motor skills.