With a clear sky overhead, warm sand, and refreshing water, consumers have nearly everything they need to enjoy a perfect sunny day. All that is left is to slide on cool
sunglasses
that protect their eyes from powerful rays. Polarised sunnies reduce the glare that reflects from shiny surfaces, such as water, which means that swimmers and water sport fans can see clearly, and even motorists do not suffer when driving into the sun. Several sunglasses brands make polarised products and the top manufacturers combine technical benefits with stylish design.
1
Ray-Ban New Wayfarer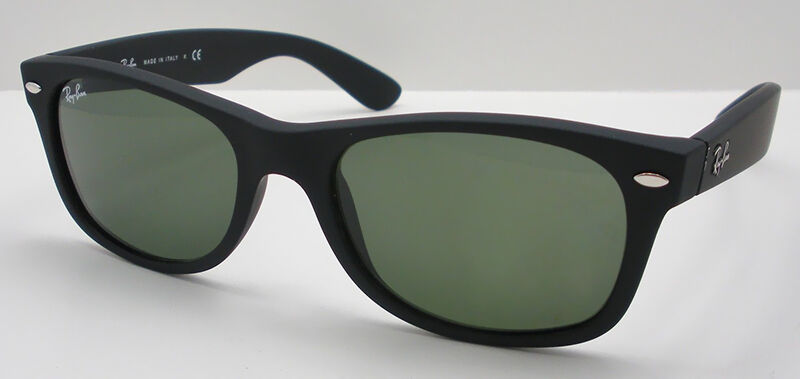 Wayfarers are one of Ray-Bans most timeless designs and the unisex New Wayfarers continue this illustrious legacy. Both generations of the sunglasses share the same shape, but the new design has some key innovations. The black, square, acetate frame with a full rim is smaller and the eye shape is softer, so the sunglasses offer an easier fit, while maintaining a high level of protection and clarity. The green lenses originally had a military use and provide exceptional colour contrast. These polarised lenses absorb 85 per cent of visible light, which reduces the bright glare from shiny surfaces, such as metal and water to reduce eyestrain and discomfort.
---
2
Maui Jim Ho'okipa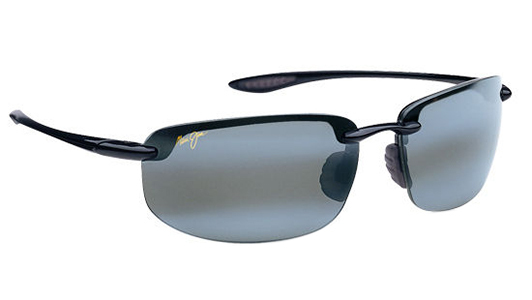 While Australian beaches are some of the most beautiful in the world, there is something special about Ho'okipa beach in Maui, Hawaii. "Ho'okipa" means "hospitality" and this location inspired a popular pair of Maui Jim sunglasses. These are men's sunnies built for the beach that belong by the water, with gloss black, wrap-around frames, polarised lenses, and hinges that are saltwater safe.
Surfers, action sport enthusiasts, and people that just want to laze by the shore benefit from these durable, comfortable sunglasses, which have Rubberon temple ends and nose pads that ensure they stay securely in place. However, if they do happen to fall off and bend out of shape, they bounce right back because of the Grilamid material, which is a light polymer. The frame is rimless, which gives it a contemporary look and allows for an unobstructed view.
---
3
Ray-Ban Highstreet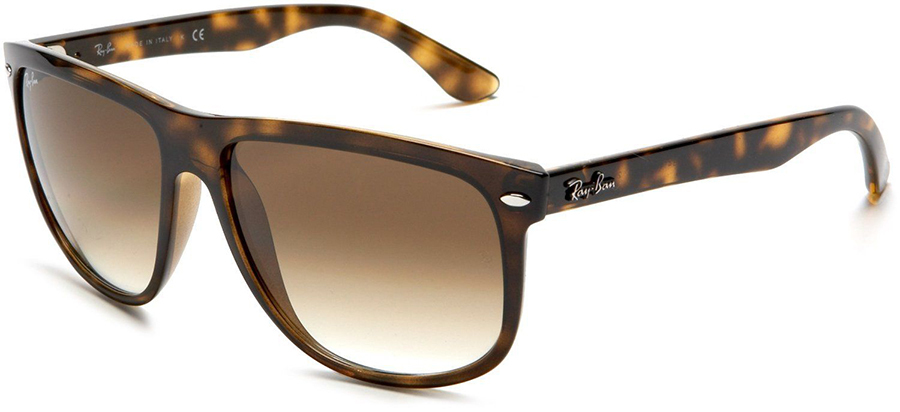 When style and protection are equally important, unisex Ray-Ban Highstreet sunglasses are an excellent choice. They come in several colours, but black, acetate frames and natural green polarised crystal lenses are one of the most popular combinations. The large, square lenses have rounded corners and a full rim. This gives them a bold, Hollywood-style look that flatters most face shapes. They offer maximum sun protection, with polarised lenses that are perfect for a day on the water because they reduce the brightness reflecting from the surface to reduce eyestrain. Green lenses are a terrific colour for clearer, more natural vision, and they offer protection, clarity, and comfort for the eyes in medium or sunny light settings.
---
4
Carrera Champion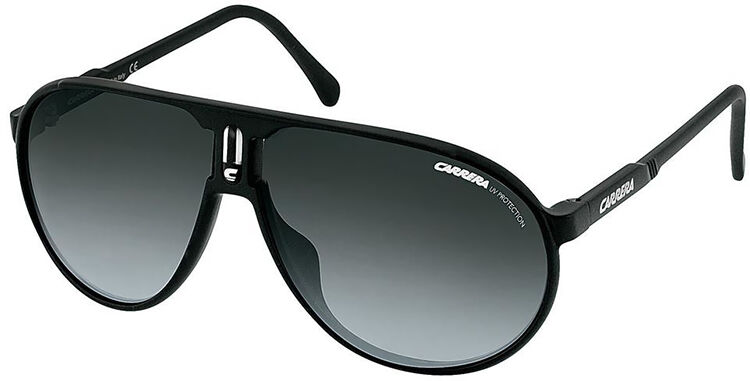 With the brand's history in sports eyewear, unisex Carrera Champion sunglasses are the ideal companion for activities by the sea. They are also great looking sunnies that suit any outfit. The plastic frames have a classic aviator style inspired by famous sunglasses from the 1980s. They are available in an assortment of colours, with reliable matte black being a favourite amongst consumers. The grey, plastic polarised lenses offer a high level of protection from the sun's harmful rays. There are also blue gradient lenses available.
---
5
Bolle Anaconda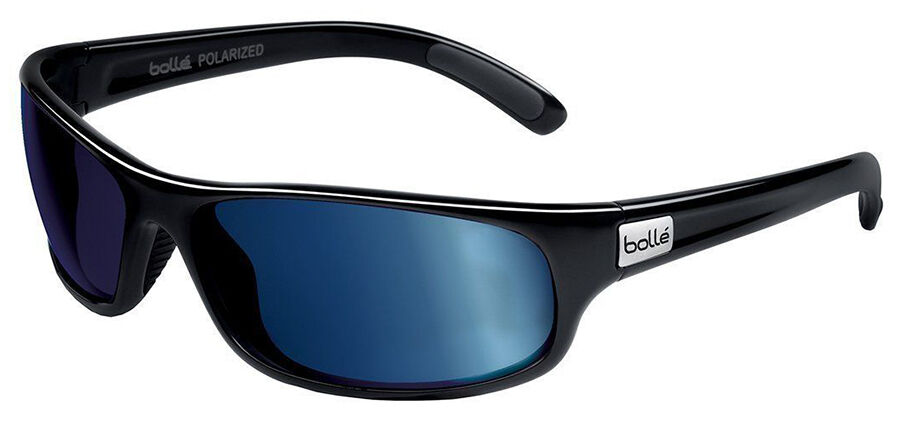 Bolle Anaconda wrap-around frames are the design of choice for active men as they stay on the face with inlaid non-slip Thermogrip temple and nose pads. The polycarbonate lenses are lightweight and shatterproof, which means that wearers can focus on their activities without worrying that the Anaconda sunnies are at risk.
The sunglasses have smoke grey polarised lenses, so there is no glare to distract serious competitors from their games. These features also come with a ton of style, with a shiny black full rim that would not look out of place at a business lunch. From a BBQ to the cricket field, there are no limits to where wearers can take versatile Bolle Anaconda sunglasses.
---
How to buy polarised sunglasses on eBay
When you need to reduce glare from smooth or shiny surfaces, search for polarised sunglasses on
eBay
. Use the search field available on every page and type in relevant keywords, such as "Ray-Ban New Wayfarer" to find a particular product or just use brand to browse the full range that is available, such as "
Maui Jim
". Read the item description carefully before choosing a pair of sunglasses to ensure a comfortable fit. Polarised sunglasses not only protect your eyes, they enhance your look.