For a woman, a comfortable bra that fits well serves as the foundation of any beautiful outfit. However, the same bra does not work for every different top or dress in most wardrobes. Because many different looks and occasions may call for a little more emphasis on the bust, some women choose to add
push-up bras
to their lingerie drawers. Push-up bras come in many different styles, but each one works to enhance cleavage and produce the temporary illusion of a larger chest.
1
Plunge push-up bra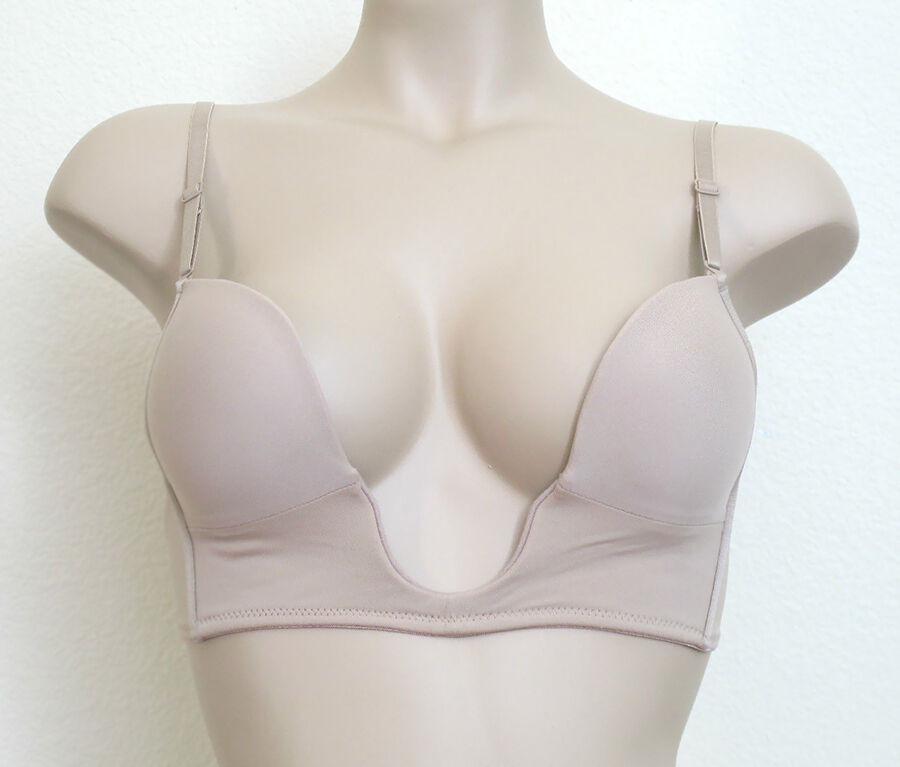 For women who want to enhance their decolletage in particularly low-cut tops, plunge push-up bras are generally the best choice. This design features cups that tilt inward and connect low on the bust line, leaving a long vertical gap, or plunge, between the breasts. With this design, the bra does not show when women wear low necklines, but the cleavage is there to create a beautiful and alluring look. Australian luxury lingerie retailer Pleasure State offers a number of plunge bras that are practical and sexy.
---
2
Convertible push-up bra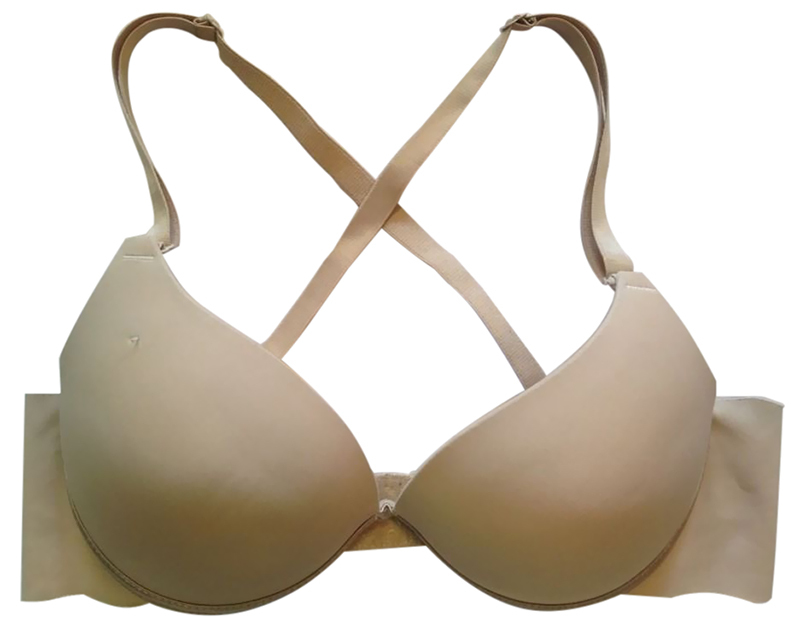 Most women do not wear push-up bras on an everyday basis. As a result, many of them do not want to invest in different styles. A convertible push-up bra offers an economical solution to this problem. This bra style features straps that hook on both sides to allow women to easily rearrange the straps to create cross back, halter, standard, and even strapless looks. Because special occasion dresses often have low backs or strapless designs, this type of push-up bra is a great investment. The Calvin Klein Naked Glamour bra, available in both black and buff, is a popular example of this type of push-up bra.
---
3
Gel push-up bra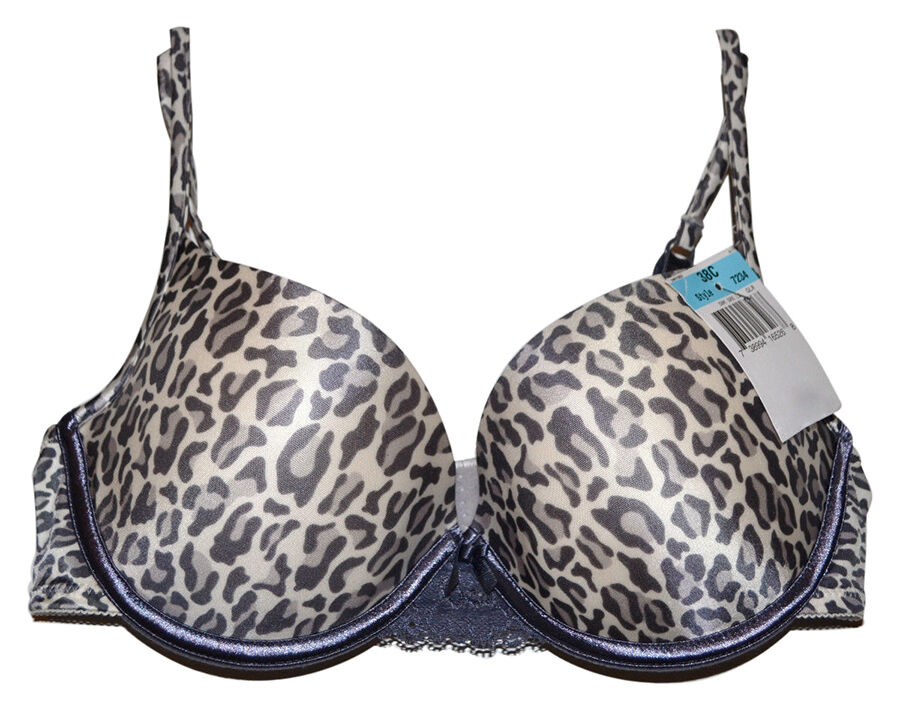 Most push-up bras feature a certain amount of padding to keep the breasts lifted. For a more natural feel, some women prefer push-up bras that use gel filling rather than padding. The gel moulds to the shape of the breasts and creates a more natural look under clothing. Women should keep in mind, however, that gel does tend to weigh more than standard bra padding, and that could lead to discomfort for long periods of wear. The Wonderbra Wonder of Gel satin push-up bra features both gel and foam padding for the best results and comfort.
---
4
Longline push-up bra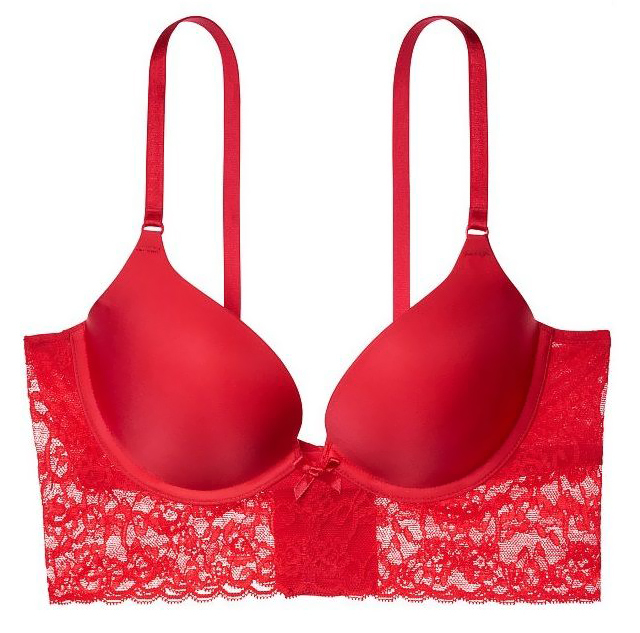 Longline bras, which were quite popular in past decades, have enjoyed a modern resurgence in popularity. Unlike a standard bra, a longline bra wraps around the entire torso to create the smoothest lines under clothes. Additionally, many women claim they have a distinctly glamourous, retro feel. A longline push-up bra is a particularly good choice under a clingy dress or top. Seamless versions of this style are a great choice for formal occasions, and they offer extra coverage while acting as a layer of shapewear. For instance, Felina makes a longline seamless bra with a push-up design that offers both coverage and support.
---
5
Adhesive push-up bra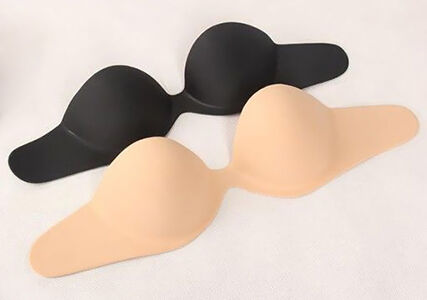 On the most daring end of the spectrum, an adhesive push-up bra is sometimes the only solution for a particularly revealing outfit. This type of bra, which usually consists of plastic or silicone, actually adheres directly to the breasts. Because the wearer applies the bra herself, she can choose whether to position it for maximum or minimal cleavage. These bras create lift and support while allowing women to wear backless dresses and deeply plunging necklines that would reveal other types of bras.
---
Other cleavage enhancing options
When it is difficult to find the right size or push-up bras are simply not the right choice, some women may want to try other options for enhancing their cleavage. Silicone bra inserts are one very popular option. These inserts turn any bra into one that enhances cleavage. Contour bras are another popular choice. They offer smooth padding and natural lift without the extreme cleavage that some push-up bras create.
How to buy push up bras on eBay
Shopping on
eBay
for a push-up bra makes it easy to compare different styles and prices to find the bra option that is perfect for you and your budget. Use the search box on any page of the site to look for a particular style or brand, such as "
Victoria's Secret
Very Sexy" or "black plunge push-up bra". The provided eBay filters can then help you narrow the results to find the right bra to turn your outfit into an eye popping sensation at the next party you attend.