Skating is a great way to keep in shape, but it is the thrill of the ride that really draws people in. While even the novice skater is aware that head protection and pads are important, many are not aware that skateboarding can be extremely harsh on the skater's feet. Because of this, a range of specialist skate shoes are available to provide the necessary protection. Any pair of the five best skate shoes is an ideal choice for anybody that spends plenty of time grinding the pavement.
Skating Necessities
The first skating enthusiasts did not always consider wearing helmets or kneepads, but rarely attempted the hi-octane feats of modern skaters. Modern professional skaters advocate the use of
safety equipment
when skating, including a quality helmet, knee and elbow pads, and a quality pair of shoes. Skating shoes are important because the tarmac and grip tape used on modern boards quickly shreds shoes that are not designed for the sport. This may result in "ollie burn" that can snap laces or burn through parts of the shoe, which may cause an injury to an unprepared skater midway through a tricky manoeuvre. For these reasons, dedicated skate shoes are a must.
1
Etnies Fader LS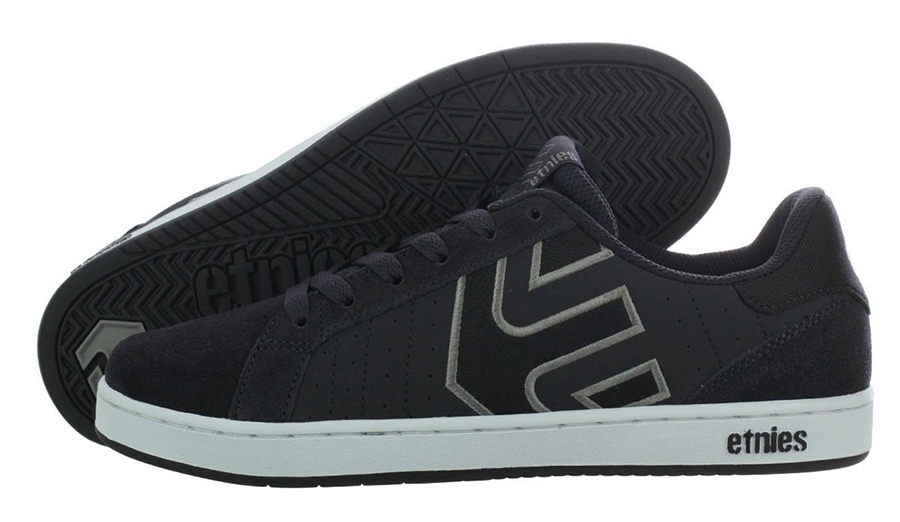 Etnies is one of the biggest names in skating, and the Fader LS is a narrower, slimmer version of the infamous Fader shoe. With a heavily padded collar and tongue, the LS is extremely comfortable and really hugs the skateboarder's foot. It also features a specially reinforced ollie area to prevent the occurrence of holes and wear in the most heavily used area of the shoe. Available either entirely in black or in a range of colourful designs, the shoe remains a popular and functional favourite.
---
2
Adidas Originals Adi-Ease Skate
A relative newcomer to the skate scene, the famous German manufacturer has recently turned towards the skating scene, using decades of sporting knowledge to create a quality range of hardy skate shoes. The Adi-Ease shoe has a low profile and crossed laces, ensuring the shoe provides the wearer with a stable platform for skating. The shoe is as robust as a skater would expect, featuring full grain leather uppers and an extremely durable vulcanised rubber outsole that is sure to last.
---
3
DC Impact RS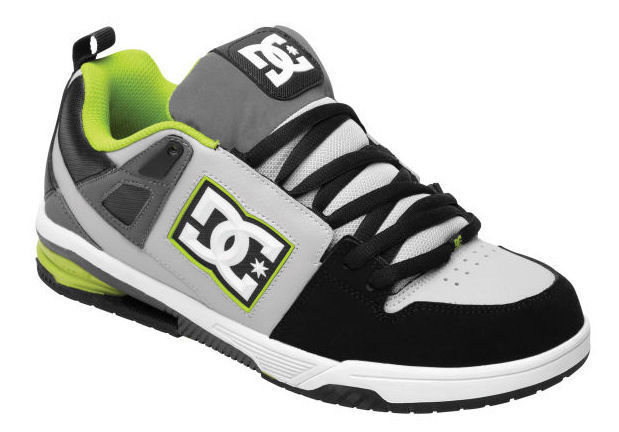 Founded in 1993 DC has manufactured skate shoes for years, and the sizable American brand remains popular with skaters across the globe. The DC Impact RS has many features to facilitate safe skating, with strategically placed columns for cushioning and rebound moulded into the shoe. It also features a Unilite midsole for shock absorption, flexibility, and lightweight performance, and has a unique pill-pattern outsole for extra grip and control while on the board.
---
4
Vans 106 Vulcanised Core Classic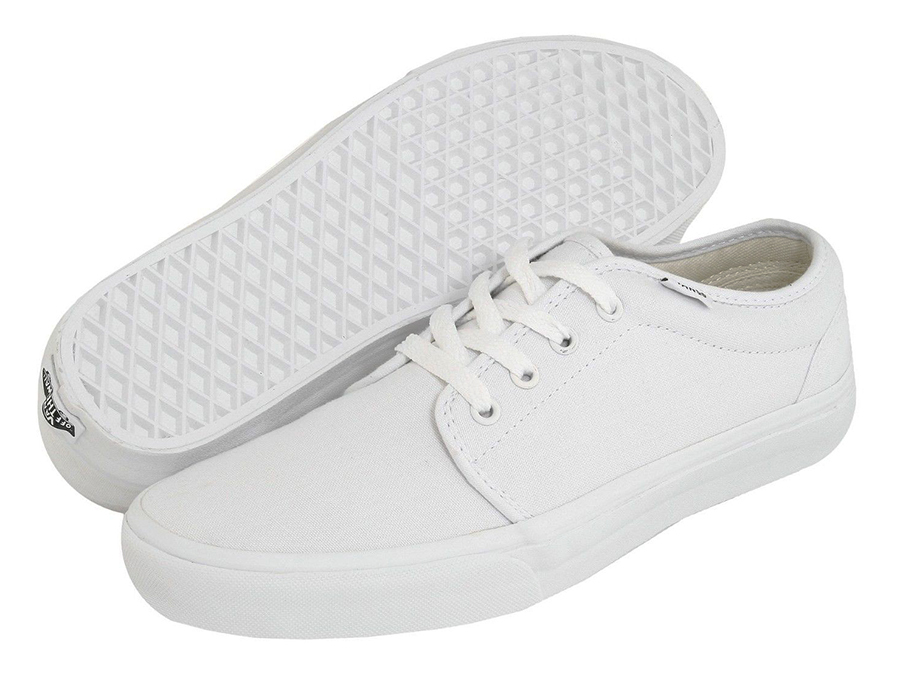 Perhaps one of the most famous names in skating, Vans is an industry icon and the 106 Vulcanised Core Classic has a sterling reputation. The 106 eschews the leather and suede found on many skate shoes and has a thick, rugged canvas body. It also features a heavily padded footbed for comfortable skating and a thick, luxurious tongue. The shoes vulcanised construction is particularly durable, making it a perfect choice for skaters that chew through shoes at speed, and the signature Vans waffle tread provides the wearer with an ample grip.
---
5
Globe Tilt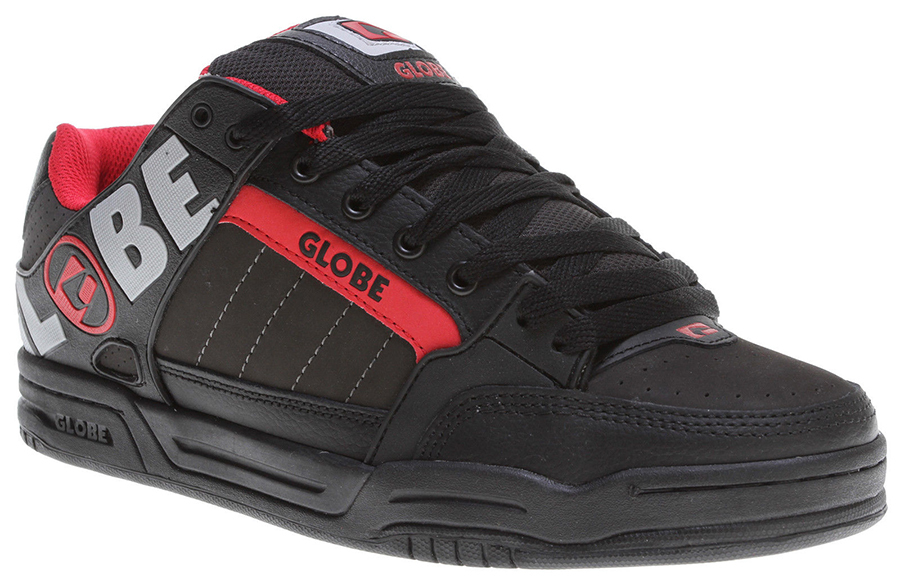 The signature Globe logo is a familiar sight to skaters, and the Globe Tilt features an eye-catching design and pleasingly flush stitched lace eyelets that do not jut from the shoe to catch on wayward clothing or laces. It has a breathable slip resistant lining to keep the skater comfortable during a lengthy session, a tactile moulded sole for grip, and thick outer sidewalls to prevent wear and tear. No matter what new trick a skateboarder is attempting to complete, the Globe Tilt shoe provides maximum shock absorption while remaining lightweight and durable to keep the wearer comfortable at all times.
---
How to buy skate shoes on eBay
Whether you are an amateur skater looking for your first pair of proper skate shoes, or a seasoned
skateboard
enthusiast seeking the best money can buy, you are sure find a vast range of suitable skate shoes on
eBay
. Using the search box located on every page, simply type the name of the shoe you have decided upon such as "Globe Tilt" or "DC Impact". A huge range soon appears, and with just a few clicks of your mouse you can find the right pair with ease.