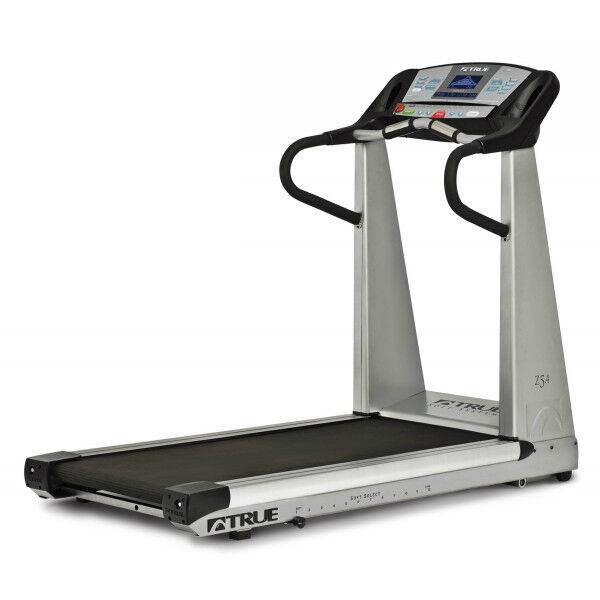 Running or walking on a treadmill is one of the most popular ways to exercise indoors. It can be expensive to purchase a treadmill, but there are many benefits to owning one. Particularly, these exercise machines provide people with a way to work out no matter what the weather conditions are like. They also help people train for sports activities, burn calories, stay healthy, and increase their endurance. A good treadmill can be used by the entire household to stay fit and in shape, and there are multiple kinds of accessories available that people can purchase to use with the treadmill. Some things help maintain the machine and keep in good conditions, while others make it more enjoyable to stay on the treadmill longer. The following six items are popular accessories that many owners purchase.
Accessory 1. A Pedometer
Pedometers measure how far people walk and how many steps they take. Since treadmills are stationary, it is common to use a pedometer to estimate how far people have gone. Some treadmills do have a display that measures the distance, but only a pedometer counts the number of steps taken. Since some diets require participants to count their steps everyday, one of these devices can come in handy.
Accessory 2. A Surge Protector
Any machine or device that plugs into a power outlet is at risk for power surges. Most of the time these happen during severe storms and can completely damage the electrical components in the machine. To prevent this from happening, owners can purchase a surge protector to plug the machine into.
Accessory 3. An MP3 Player
Recent research done by Brunel University in the UK has indicated that people who listen to music while they exercise are likely to increase their endurance by up to 15 per cent. Listening to music is a motivator and running or walking to a beat is also helpful to some people. Another reason why music increases endurance is because it distracts people from feeling tired so that they exercise longer. Since MP3 players are so portable and typically have a long battery life, it is easy to use them while on the treadmill.
MP3 players come in all sizes with varying storage capabilities and features. The Apple company is well known for their iPods, but other brands make good devices as well. The chart below compares one of the iPods with some other popular MP3 players.
| | | | |
| --- | --- | --- | --- |
| Feature | | | |
| Battery Life | 36 Hours | 30 Hours | 13 Hours |
| FM Tuner | No | Yes | Yes |
| Hours of Video | 200 | 375 | 240 |
| Maximum Number of Songs | 40,000 | 30,000 | 15,000 |
| Screen Resolution | 320 x 240 | 320 x 240 | 480 x 272 |
| Weight (g) | 138 | 127 | 275 |
| Wireless Feature | No | Yes | No |
Before shopping for any MP3 players, decide on a budget first. There are so many variations of the devices that it's easy to get sucked into one with tempting features but a high price tag. Next, think about the features to look for. Some players come with the ability to stream movies, watch TV, listen to the radio, browse the internet, and even double as a pedometer.
Accessory 4. A Maintenance Kit
Any working machine needs to be maintained in order to increase its lifespan, and treadmills are no exception. Maintenance kits usually come with a cleaning solution and lubricant for the belt as well as a few rags. The kit may even include a surge protector with it, so do not buy one until after getting the kit.
Accessory 5. Running or Walking Shoes
Many people do not understand that running and walking shoes are constructed differently and should only be used for their intended purpose. This is because each type of shoe is constructed to offer the maximum amount of support for either walking or running.
While running, people's feet hit the ground with a force that is equal to three times their body weight. Walkers impact the ground with one and a half times their body weight. Because of this, runners need more cushion in their shoes that walkers do. Since walkers don't need as much cushion, there is usually less put in walking shoes to make them more lightweight.
Since runners usually strike the ground with the forward part of their heel to the ball of their feet, they not only need more cushion in those areas, but their shoes also need more support. Often they even have a raised heel to help the feet land in a better position to gain forward momentum.
Walking shoes must be constructed in a way that allows the foot to roll forward as the person pushes from their heel to their toe. The heel should not be flared or risen.
Accessory 6. A Tablet for Reading or Movies
Rather than listening to music while on the treadmill, some people like to stay entertained by watching a movie or reading a book. Tablets are great accessories to get because they are compact enough to be rested on the treadmill and exercisers can control them as they walk or run. Those who just want to read can get away with purchasing a less expensive eReader, but people who want to watch movies or TV have to invest a little more into an actual tablet device. Luckily, since they are more common on the market now, prices have come down and there are some pretty affordable options available.
Buying a tablet is like purchasing a new computer. They all have different specifications, capabilities, features, and price ranges. Do some research on the most popular devices to see if any of them are a good fit and then see what sellers have them for the lowest price. It also may be worth it to purchase a longer warranty for the tablet if the one it comes with is only a year long.
How to Shop for Treadmill Accessories on eBay
If you are looking for some bargains, be sure to visit the eBay Deals page to see if there are any treadmill accessories on sale. To see the regular products, use the eBay search to find anything you need. For example, type in "surge protector" and then click on the search button. There are thousands of sellers on eBay who are all competing for your business, so be sure to look through a good number of products to make sure that you are getting the best value before ordering anything. When comparing prices and products, include the postage costs in with the price and make sure that the seller isn't leaving anything out such as a warranty to cut back on the cost.
If you are feeling overwhelmed by the large number of items to sort through, try adding the ones you think may be an option onto your Watch List so that you can access them later on your My eBay page.
Conclusion
Treadmills have been in people's homes and at workout centres for years. They give people a way to stay in shape without having to go outside. During times when the weather is unreliable, it can come in handy to have a backup plan like a treadmill. Some people feel that using a treadmill would be boring because they do not get to move around and see the scenery. However, with some accessories, running or walking while indoors could be a lot more fun. For example, an MP3 player can keep people motivated and distracted by their music, or a tablet can entertain them for as long as they need it to with movies, TV, books, and even social media.