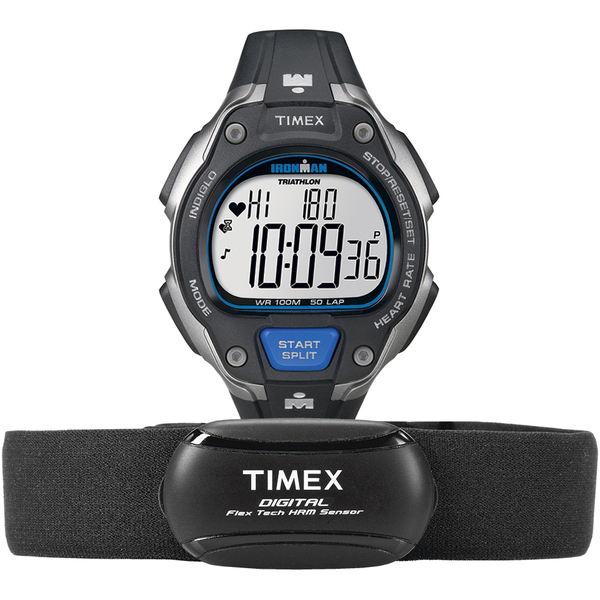 However athletic they may be, a heart rate monitor is a useful instrument for anyone wishing to monitor and improve their cardiovascular fitness.
The wide range of second-hand heart rate monitors available makes it hard to identify the best type of heart rate monitor.
This guide aims to make searching for a used heart rate monitor easier. It outlines the fundamental factors to consider.
Finding heart rate monitors is quick and easy on eBay.
Know How Heart Rate Monitors Work
It is important to appreciate how a heart rate monitor fits in to a fitness regime. Heart rate monitors are worn during exercise; they display the heart rate and track fitness levels.
Cardiovascular exercise is most effective when one's heart rate is raised to a specific target level. It is not always effective just to feel tired, or out of breath. Heart rate monitors provide current heart rate readings, allowing adjustment to the workout intensity, keeping the heart rate at the target level.
Be aware of the target heart rate levels to be achieved during exercise, which will differ depending upon age and current fitness level.
1) Understand the Types Available
There are three types of heart rate monitor available:
These are worn around the chest, and include a sensor that is positioned close to the heart. Most chest straps are distinct devices that are worn under the clothing, which some people may find uncomfortable during certain types of exercise.
Some monitors can be found that are built-in to sports clothing, such as a sports bra. Data is transmitted wirelessly from the chest strap to a wristwatch-type device or via Bluetooth to a mobile phone.
More advanced heart rate monitors do not require a separate chest strap, but instead use optical sensors on the back of a single unit, such as a watchstrap or armband. These continuously measure the heart rate by taking the pulse through the skin.
Also known as touch sensor or pulse sensor monitors, these watch-like monitors do not take a continuous heart rate reading like the other types do. Instead, press fingers against sensors on the device to obtain an on-demand heart rate reading. Finger sensor monitors are generally cheaper; they can be less reliable and have fewer additional features.
2) Research the Products
Research the many different types of heart rate monitors available. A good understanding will determine which type of monitor is most suitable.
Even when a decision has been made on the style of the monitor, a wide range from different brands can be found offering a number of different prices and built in accessories.
To increase chances of purchasing a reliable second-hand heart rate monitor, focus on recognised brand names, such as Polar, Garmin, Mio, or Suunto.
3) Understand the Features
The range of features on heart rate monitors varies greatly between different models. Whilst the most basic models may display little more than current heart rate, more advanced models offer several other useful features, including:
· average heart rate
· stopwatch
· split timer
· current/average speed
· distance travelled
· pre-programmed workouts
· calorie counter
· GPS
· altitude
· alarm (for when you leave your target heart rate zone)
The more advanced heart rate monitors with several additional features will come at more of a premium than basic models.
Ensure that the heart rate monitor has all of the features required. If striving to improve general fitness by jogging on flat ground, for example, many of the advanced features are not needed; opt for a more basic model. If training for a triathlon, however, a waterproof model may be needed that also records your average speed, distance travelled and perhaps even altitude.
4) Know Your Seller
With such a wide range of people selling second-hand items such as heart rate monitors, it is important to be comfortable with the legitimacy and reliability of the person or company from which the product is being bought.
On eBay, detailed seller ratings and feedback for individual sellers are clear to see. This allows a heart rate monitor to be bought from a trustworthy seller.
5) Ask Questions
Contact the seller with any questions about details that they may have been left out of the item description such as the monitor's battery life, for example, or verifying that a waterproof model is still impermeable. How old the heart rate monitor is could be a subject of interest, or how often it has been used. The older and more worn a monitor is, the less the item should be being sold for. Where possible, verify that the heart rate monitor and its features are still fully functional and reliable.
6) Stick to a Budget
Do not be tempted to go over budget.
On eBay, a restriction can easily be set on search results to include items that fall within the designated budget. Simply use the "Price" slider option on the left of the item listings page to specify a price range.
Buying a Used Heart Rate Monitor on eBay
You will find an extensive range of used heart rate monitors for sale on eBay. From the homepage, navigate to the Sporting Goods category. Under the Fitness category, select Accessories. You will then need to select Heart Rate Monitors from the list of categories on the left-hand side of the page.
To limit your search results to only include used items, select the "Used" checkbox under the "Condition" heading.
You will find other options to choose from on the left of the page which will narrow your search results further. If you are only interested in items located in Australia, for example, you should select "Australia only" from the "Item Location" heading.
There may also be some exclusive offers on heart rate monitors on eBay's Deals page. The range of deals on various products is updated frequently, and you may find brand new products for a similar price to used products on the main eBay site. Check the Sports Equipment section for any heart rate monitors offers.
Keyword Search
If looking for a specific heart rate monitor, use the Keyword search bar at the top of the page. If you wished to buy a heart rate monitor from Garmin's Forerunner series, for example, you would simply type "Garmin Forerunner" (without quotation marks) into the search box.
Select "Include Description" to expand your search results. Visit eBay's Searching Helppage for more tips on searching with keywords.
If you can't find exactly what you're looking for, try browsing eBay Stores or tell the eBay Community what you're looking for by creating a post on Want It Now, or save a search on My eBay. eBay will then email you when a matching item becomes available.
Shop Around
Spend some time researching the different used heart rate monitors that are available on eBay. The more you shop around, the more you will appreciate the different options available to you, giving you a better chance of finding the right item.
As well as browsing current listings, you can also use the advanced search options to include completed listings in your search results. This will give you a better idea of the prices you should expect to pay for certain heart rate monitors.
Buy a Used Heart Rate Monitor with Confidence
Make sure that you know exactly what you're buying and understand how eBay and PayPal protect you.
Know Your Item
Read the details in the item listing carefully.
Remember to add delivery costs to your final price. If you're buying a high value item, check that the seller will insure it until it is delivered to you.
If you want more information, click the "Ask seller a question" button on the seller's profile or the "Ask a question" link at the bottom of the item listing page.
Know Your Seller
Research your seller so that you feel safe and positive about every transaction.
· What is the seller's feedback rating?
· How many transactions have they completed?
· How many positive responses do they have?
· What do buyers say in their feedback?
· Do they offer a money-back guarantee?
· What are the terms and conditions?
· Are buyers positive about the seller? Most top eBay sellers
operate like retail shops and have a returns policy.