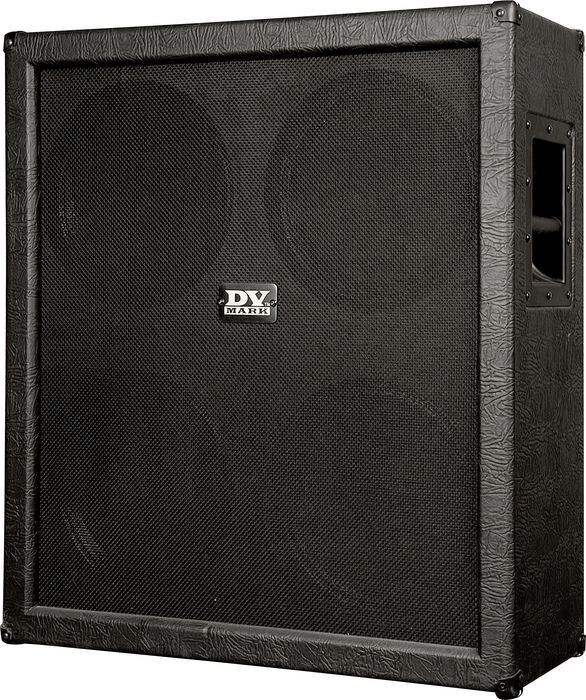 There are a number of reasons why people choose to buy vintage speakers over modern models. These include the quality of sound vintage units can produce, and the sturdiness of older speakers. Whatever the reason, there are a number of factors buyers should consider when searching for vintage speakers, and doing so will lead to confident buying.
This guide shall examine the top 6 factors, and will explain how to find a suitable set of vintage speakers on eBay. The site has an unrivalled selection of new and used vintage speakers for sale at much more affordable prices than those found in stores or on specialist sites.
Vintage Speakers
The majority of modern speakers come with multiple features that are never used, and these features often greatly increase the price. Buyers may find that a speaker set suitable for their home is not within their price range, so searching for a vintage set is a smart alternative. Vintage speakers are also famous for their unique quality of sound, and this is something many modern manufacturers have tried to reproduce but to no avail. Buyers should become familiar with the following factors, as they influence the quality, performance and price of a vintage speaker unit.
1 – Drivers
The majority of vintage speakers contain a driver, which is a circular device that vibrates and creates the audible sound waves. Most drivers feature a cone like design, but drivers can employ a multitude of shapes including domes, horns and ribbons. Drivers are manufactured in a variety of sizes, but all drivers fall into one of three groups:
· Tweeter drivers are designed with high frequencies in mind and can produce clear and crisp treble frequencies over 2000Hz. Tweeter drivers are ideal for playing music that has many percussive elements.
· Midrange drivers are excellent at producing frequencies between 200Hz and 2000Hz. Buyers interested in playing music with an emphasis on vocals and singing should look for these.
· Woof drivers are designed to handle low frequencies below 200Hz, such as those found in bass orientated electronic music.
Vintage units rarely incorporate all three drivers into one speaker, and buyers should keep this in mind when browsing for a set.
2 – Grill
This the mesh-like grill found on many, but not all speakers. Vintage speakers tend to have a grill whereas most modern units usually leave this component out. On some vintage speakers the grill is far spaced and the user can see the driver behind. On others the grill completely covers the driver and it is not possible to see the driver without removing it. Grills are used to keep the driver and the various other speaker components safe from dust, grit and other small objects that might cause damage. However, the grill does affect sound quality, and while this might be a minute problem for some, others will notice it. Buyers should spend some time considering if they want a grill or not, and if so should look for a more spaced out model.
3 – Voice Coil
The voice coil is the component that receives the electrical signals that come through the amplifier, and in turn cause the driver to vibrate. The voice coil is one of the most important components and is directly responsible for the creation of the sound waves. Because of this, it's very important to ensure that the voice coil is in excellent order. This ties into the wattage of the speaker (see below), and buyers should never overload the speaker, as it will permanently damage the voice coil.
4 – Wattage
Audio power is generally measured in watts, and buyers need to check that the wattage of their receiver or audio source is the same as the speakers. The wattage controls the volume and sound quality, and the more wattage a receiver has the louder the speaker will be. However, different devices use different levels of wattage, and using a speaker with a source more powerful than it, will damage the voice coil and various other intricate parts. Information regarding the wattage of a speaker set should be found in the 'Description' box on the item page, and if this information is missing then it can be requested by using the 'Ask A Question' feature.
5 – Durability
Vintage speakers are generally better built than the models sold today. Whereas modern housing units tend to use various forms of plastic, vintage speakers include much more wood and metal. The more durable a speaker is, the better sound quality it will produce as it will be able to withstand it's own vibrations. Vintage speakers are also typically more straightforward to repair, and buyers will find that they can fix most faults themselves. Buyers should look for heavy speakers with solid wood panels. Wood is the optimum material to use in speaker manufacturing as it offers excellent protection while enhancing the sound quality. Wood speakers are also aesthetically pleasing, and will fit with the décor of most rooms.
6 – Cleanliness
This is a minor factor, but still should be considered. The cleanliness of the speaker will affect the sound quality, so buyers should look out for things like rotten wooden casing, rusted components and general grime and dirt in the driver. It's a good idea to visually inspect any photographs of the speaker that have been uploaded, and more can be requested by using the 'Ask A Question' feature. Buyers should also check out the feedback other eBay users have left for the seller, and keep an eye out for comments regarding the condition of the items sold.
Buying Vintage Speakers on eBay
eBay is an ideal place to search for vintage electronics, as its extensive database of users means buyers have access to vintage speakers they would not normally be able to find. Items sold on eBay are also generally a lot less expensive than those sold by retailers, and the site promotes a more relaxed environment for shopping. Buyers are advised to research into the various vintage speakers available, and have some idea of a brand or style of speaker they want. When this is done, buyers can head to eBay.com.au and take the following simple steps,
· Once the home page has loaded, click on the Electronics heading found below the search bar to the left of the page.
· Buyers should then scroll down and click on the Vintage Electronics link found towards the bottom of the categories table.
· Type Vintage Speakers into the search bar and press enter. Buyers should enter as much information about the desired speakers into the search bar as possible, and this will speed up the searching process. Alternatively, click on the Speakers filter under 'Product Type'. This is found in the 'Categories' table on the left of the page.
· Buyers should check out eBay Deals before placing any bids, as this portion of the site has a large number of audio equipment for sale at reduced prices. To find these items, click on the Deals link at the top of the page, followed by the Audio title in the Electronics drop down menu.
Conclusion
Most audiophiles consider vintage speakers to be superior to those made today as they offer a unique sound quality and are generally better built. However, there are a number of factors buyers should consider before starting a search, and doing so will result in a faster and more confident shop.
Buyers should consider the driver, the grill and the condition of the voice coil, as well as the casing material and overall cleanliness of the speaker. Buyers should look for their desired vintage speakers on eBay, and should check out eBay Deals before they start a search.