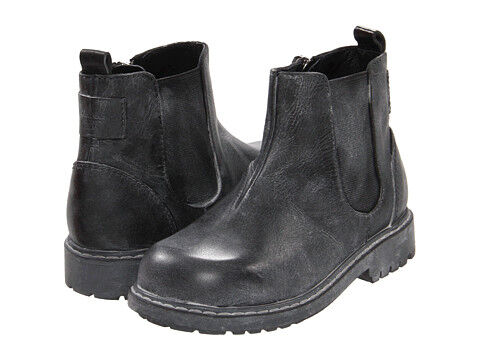 Women in search of great pairs of designer boots are often stymied by the high market prices of new boots. Women may want to consider used designer boots as an affordable option for building large shoe collections, or they may enjoy recycling boots as an environmentally responsible choice. Whatever the motivation, a wide selection of used designer boots is available in the marketplace today.
Some offline retailers may offer a limited selection of these boots, while online retailers, such as the aggregator site eBay, might offer a wider catalogue of options. When shopping for used boots, it can be helpful for women to know a few tips that can help them find the best selections. Helpful hints regarding the range of styles available and how to select the right boots for certain occasions can help streamline the purchasing process and ensure that women find the best boots for their needs.
1. Know the Prominent Styles
There are several styles that are prominent in the world of designer boots. Becoming familiar with these various styles and their attributes can help consumers narrow searches to find the right pairs of boots for their needs.
Riding-Style Boots
Boots based on both Western and English riding are popular options in women's boots. These boots can be either fashion items that mimic the styling of the boots worn in riding disciplines or actual riding boots that women can wear on a daily basis. The hunter boot, with its knee length and refined buckle components, is a flexible choice that can work with a variety of outfits. The cowboy boot is another universal favourite that works well with jeans and T-shirts for a hip or casual look.
Wellies
More and more women are putting careful thought into the types of rain boots they wear in inclement weather. Wellies today come in a range of designs, colours, and patterns, making them as fun and stylish an option to leverage as a dress boot. Hunter wellies, which mimic the look of a classic English riding boot, are particularly popular options. Wellies also come in ankle styles that give women a quick and cute pull-on option when it is raining outside.
Ankle Boots
Ankle boots for women come in a wide variety of styles. They can be dressy boots with high heels or more casual and pragmatic boots with low heels and sturdier designs. On the dressy end, one popular type is the platform ankle boot. These options look great with anything from short dresses to jeans. Other well-loved style variations include the motorcycle ankle boot and lace-up wedge ankle boots.
Fleece-lined Boots
Made popular by the prominent Ugg brand of boots, fleece-lined boots are worn by women around the world in cold and even warm weather. These typically mid-length boots feature a suede exterior, and a wide unstructured design that allows wearers to pull them on and off easily. The inside of these boots are lined with soft, fluffy, fleece making them very comfortable boots to wear long term. While Uggs are the most iconic brand when it comes to this type of boot, there are many other brands and come in longer lengths and more tailored styles than the classic Ugg.
2. Confirm Size
When shopping online, confirming the size of a boot is critical to finding the right product. While there are certain size standards that run rather consistently through the industry, sizes still vary from brand to brand or even from style to style within a brand. Consumers may also come across products sold under other countries' sizing standards. The following table gives consumers a general idea of the size standards used for women's boots in Australia, along with size comparisons to other international standards.
| | | | | | | | | | | | |
| --- | --- | --- | --- | --- | --- | --- | --- | --- | --- | --- | --- |
| Centimetres | 23.2 | 23.5 | 24 | 24 | 24.7 | 25.0 | 25.5 | 26.0 | 26.5 | 27.0 | 27.5 |
| Australian | 6 | 6.5 | 7 | 7.5 | 8 | 8.5 | 9 | 9.5 | 10 | 10.5 | 11 |
| US / Canada | 6 | 6.5 | 7 | 7.5 | 8 | 8.5 | 9 | 9.5 | 10 | 10.5 | 11 |
| Japanese | 23 | 23.5 | 24 | 24.5 | 25 | 25.5 | 26 | 26.5 | 27 | 27.5 | 28 |
| European | 37 | 37.5 | 38 | 38.5 | 39.5 | 40 | 40.5 | 41 | 42 | 42.5 | 43 |
| UK | 4 | 4.5 | 5 | 5.5 | 6 | 6.5 | 7 | 7.5 | 8 | 8.5 | 9 |
Consumers should confirm with a seller as to whether a product runs small or large when it comes to sizing. Other factors that can affect size include the materials used in a boot and the cut of a toe. Boots with a very narrow or pointed toe box may not work for wider feet, while an Ugg-style boot is more accommodating for a wide range of feet.
3. Communicate with Sellers
Opening up a dialogue with a seller can be a great way to learn details about a pair of boots and also to get recommendations on other potential boots. Consumers should feel free to ask any and all questions about a purchase that they may have. Ask about sizing, any visible wear to the boot, and even for the history of the boot.
4. Ask for Pictures
As part of the vetting process for a pair of used designer boots, consumers should feel free to ask for multiple photos confirming the condition of a pair of boots. The soles on boots are of particular importance. Especially for boots with very sturdy, leather designs, the sole can wear out much more quickly than the body of the boot. A clear shot of the soles of the boots can confirm that there is no excessive wear that would shorten the their lifespan.
5. Consider Height Carefully
Many women make the mistake of buying boots that cut their legs off at the wrong points. A knee boot, for example, that ends at the widest part of the calf instead of just below the knee can make the calf look wider and create an unflattering effect. In general, knee boots should hit where the legs begin to taper into the knees. Ankle boots with a wide cuff can make large ankles look thinner, as well. For women who want to attempt wearing thigh-high boots, they should look for options that end just where the thigh narrows down to the knee.
6. Make Sure Heel Height is Manageable
Consumers shopping for designer boots online want to make sure that the heel heights of boots are a good fit for their needs. Higher heeled boots, especially those with thinner heels, can be difficult to walk in and might not make the best day-to-day or work options, but they may work perfectly in evening scenarios. Consumers should carefully consider their own comfort levels when it comes to heels and factor in when and where they plan on wearing their boots.
Buying Used Designer Boots on eBay
The online aggregator site eBay offers a wide range of used designer boots for women. When first visiting this marketplace, you can take advantage of the search interface the site offers as a way to find the right products out of the myriad listings on the site. Look for the search bar on any page on the site and enter a keyword term that describes the types of boots you want. The website also often makes helpful search suggestions that can get you on the right track. Click on listings that look appealing and review them for information on boot condition and history, keeping an eye out for purchasing information regarding payment and shipping. Search eBay's large inventory of deals on boots for even more variety.
Communicating with and Evaluating the Sellers on eBay
The design of eBay also facilitates easy communication with sellers on the site, allowing you to ask any questions you may have regarding the condition of a pair of boots. If a seller has not posted many photos of a pair of boots, consider messaging them to request more images. You can access the message interface on the seller's page by clicking on the highlighted name in a listing. On the seller's page, you can also review feedback that other consumers have submitted so that you can determine if a seller is likely to provide the exact boots you want.
Conclusion
Used designer boots offer women a great way to add the latest boot styles to their shoe collections. Anything from the latest, cutting-edge styles to classics such as riding boots are available, especially in the online marketplace. By getting to know the style options out there and by learning how to vet the quality and suitability of a pair of boots, any woman can find a quality pair of used designer boots that ideally suits her needs.
Familiarising herself with the online marketplace, as epitomised by eBay, is another great tool to leverage in a search for quality used boots. This site offers a wide catalogue of options, and it also allows consumers to communicate directly with sellers to confirm the condition of a pair of boots. The latest styles and timeless classics may also be available locally in resale shops, particularly those that specialise in footwear.