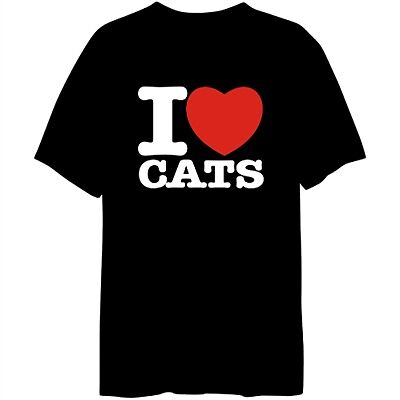 T-shirts have become one of the most common pieces of casual clothing in the 21st century. The body and sleeves make a 'T' shape, which is the defining characteristic of a T-shirt. The term is generally used for shirts with short sleeves, no collar, and a round neckline. However, it can also be used for shirts with long sleeves and V-necks.
Generally, the motivation for buying used T-shirts is eco-friendly shopping by buying recycled clothes or getting tremendous discounts. In any case, keeping some useful buying tips in mind is imperative to making an informed purchasing decision. Used T-shirts are available in countless designs and colours, and they can be acquired from brick-and-mortar resale shops as well as online. eBay features a large collection of used T-shirts in a number of variants.
Reasons to Buy Used T-shirts
The reasons and motivations for buying used T-shirts vary from person to person. For one thing, it is environmentally friendly to buy used clothing, and one can reduce the impact on the global environment by opting for used clothes rather than new ones.
Buying used also allows buyers to purchase more items on an allocated budget or save a lot of money on the items that are purchased. For the price of a new T-shirt of a particular brand, a buyer can typically purchase three or four or even more used T-shirts of the same brand, which is incredible. Quality does not necessarily have to be sacrificed for the low price either. Regardless of the fact that the definition of 'quality' is different for different people, used T-shirts are mostly offered in the same brands most people normally buy and are of the same quality. The assumption that buying used means buying cheap, low-quality clothing is totally incorrect. If a used T-shirt is not up to one's expectations or is worn out, the buyer can simply move on to other options.
For people who are losing or gaining weight, used T-shirts are particularly helpful. They are a great alternative for bridging the gap between the present and the future size. The savings on buying used clothing in these circumstances is exceptional.
Buying Tips for Used T-shirts
Regardless of the advantages of buying used T-shirts, getting started with the purchasing process can be challenging. Buyers are encouraged to keep in mind some tips for buying used T-shirts in order to make excellent purchasing decisions.
1. Conduct Online Research
The importance of online research for used T-shirts should never be underestimated. A buyer should surf through the various options to determine what looks good and what does not, and then review sizing charts for the right size and consider the variety of colours and graphics to find appealing options. It never hurts to spend a few minutes on research before making a hasty decision.
2. Keep Notes
Keeping notes of what one needs and what one wants is extremely beneficial. Also, keeping the reason for shopping for used T-shirts in mind helps one make purchasing decisions with ease. A buyer can mark off the items he has already purchased and also add descriptions to go along with the items. This organisation is particularly helpful when buying a large number of used T-shirts. Keeping notes is also helpful when it comes to avoiding confusion that may occur when buying in bulk.
3. Keep an Open Mind
Although the number of options one has for purchasing used clothing online is virtually endless, a buyer should try not to be too picky and instead be as open-minded as possible. Too many options confuse people at times and make them reluctant to reach purchasing decisions. Keeping an open mind is helpful in such scenarios, and the chances of making a successful purchase after conducting some research are increased. If a buyer has already made up his or her mind about buying a black used T-shirt, for instance, with a particular design and fabric, it may be really hard to find one that matches the exact requirements. It may be possible, however, to easily find T-shirts that are very close to those expectations, and in some cases, a buyer might be lucky enough to find T-shirts that exactly match those needs. It is imperative that a buyer keeps an open mind throughout the searching and purchasing processes.
4. Find the Right Size
A buyer should be sure of the right size for a T-shirt, especially when different brands have different sizing charts. Before placing an order, it should be determined by examining sizing charts and reading reviews that the clothing one is planning to buy is the right size. The 'normal' size of one brand may equal a size bigger or a size smaller in another brand. It is recommended that a buyer becomes well acquainted with the sizing charts of the most common brands or at least the brands he or she likes most. Understanding the size variations from one brand to another affects the final outcome. The size consideration holds true not only for buying used T-shirts, but also for buying new ones.
5. Be Cautious of Any Defects
A big reason many people avoid purchasing used T-shirts is the fear that these used shirts might have significant defects or damage. Although this could be true in some cases, buyers should not blindly generalise this is true for all used clothing. Most used T-shirts available online are in good shape and do not have any stains or holes or any other noteworthy problems. Proper research can come in quite handy here and can save a buyer from any wrong purchasing decisions. If there are visible problems with any used T-shirt, a buyer can simply move on to other options and not buy that particular piece. If a used T-shirt is about to be purchased and then a buyer finds a defect, then he or she can decide if the problem can be fixed or move on. If the price is really great, it may be better to acquire the shirt to see if it could be easily fixed than to leave it.
6. Bundle Offers
Bundle offers are another great way of enjoying huge discounts. When acquired in bundles with other items or large numbers of T-shirts, used T-shirts can save buyers even more money than people might think. When hunting for bundle offers, buyers should explore all the possibilities and keep their likes and dislikes and their buying requirements in mind.
Buying Used T-shirts on eBay
Enter a query into the search bar on the eBay home page to begin the hunt for used T-shirts. For some queries, eBay also suggests some related searches that can facilitate the purchasing process. You can always sort and filter the results based on your personal preferences. Some queries for this case could be T-shirts, used T-shirt, or deals on T-shirts.
You can start looking in your vicinity by simply entering your postcode. That way if you are lucky enough to find the desired items in your neighbourhood, you get to save the delivery charges. Another added advantage is that you can pick up the order at your earliest convenience from the seller at a convenient time as soon as the transaction is successfully processed. Do not forget to go through the feedback and reviews to help gain better insight into the character of the seller.
Conclusion
T-shirts are popular casual wear clothing items across the globe. They get their name from the fact that the body and sleeves make a 'T' shape. The term has traditionally been used for shirts with no collar, short sleeves, and a round neckline, but sometimes it is also used for shirts with V-necks, long sleeves, buttons, and even collars. They are bought new as well as used. Several motivations for buying used T-shirts include eco-friendly shopping, extremely affordable prices, and the advantage of buying a number of tees of a particular brand for the price of a single new shirt of the same brand.
Whatever the motivation behind shopping for used T-shirts, buyers should keep various tips in mind that allow them to more easily make wise purchasing decisions and find the best deals. eBay boasts a huge collection of used tees in a number of variants, and many local clothing resale shops offer used T-shirts for sale, as well.