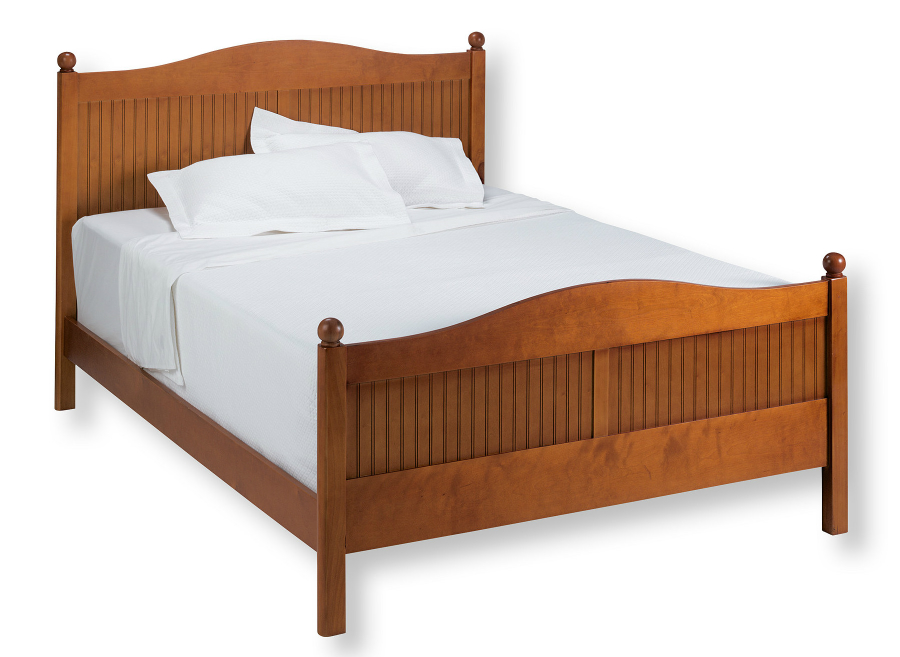 Like most furniture, beds can be expensive investments for a home or new flat. However, unlike most furniture, beds are perhaps the most crucial additions to living arrangements because everyone needs a place to sleep at night. Buying a new bed can put a dent in a shopper's pocket, however. Fortunately, buying a used bed is a more affordable option. There are a lot of stigmas associated with buying a used bed, but the shopper who knows what to look for in a used bed can avoid all the issues that come with damaged frames and stains and still enjoy the low cost of a previously owned piece of furniture.
Used beds are frequently advertised for sale online. While there are several websites that allow sellers to advertise their used beds for sale, eBay is the most reliable site that allows shoppers to maximise the buying power of the Internet by reviewing the reputations of sellers and their products. Anyone shopping for used beds should pay attention to tips for buying, including checking for damage, in order to buy a used bed that can last a long time.
Tips and Considerations for Buying Used Beds
When buying previously owned furniture, such as a used bed, it is important to go about things correctly the first time. There are several things that shoppers should look for when shopping for used furniture, including structural damage, stains, bed bugs, size, and other components.
1. Check for Structural Damage
Used beds become worn over time from extensive use. The bed frame, box springs, and mattress can be damaged beyond repair or to the point where it is unsafe for use. Used beds may also feel lumpy from broken springs or uneven wear, which leads to sleepless nights and aching bones. Used furniture may even be missing whole parts, such as legs or a box spring or even a mattress. Many shoppers have miscommunication with sellers about what a 'used bed' may entail, so being specific about what is desired for the purchase is suggested. If buying in person, it is easy to check used beds for these types of problems; however, for those who are purchasing used beds online, it is acceptable to request in-depth background information on the used bed and photo verification before committing to a purchase.
2. Don't Let the Bedbugs Bite
One of the greatest problems that arises with purchasing used beds and furniture is the risk of bringing nasty bed bugs into one's home. The invasive species is difficult to detect and enjoys living in the nooks and crannies of walls, bed frames, mattresses, and other furniture. They are flat and translucent in appearance, and they are notorious for leaving three bites found close together on the body. They can be transferred from one place to another on luggage, people, or furniture. Professional cleaning of any used furniture or beds is highly recommended to minimise the risk of bed bugs or other unwanted contaminants from invading one's home and other belongings. If the threat of bed bugs is missed until after one has purchased a used bed, then extreme heat can kill any infestations that may reside in the bed.
3. Consider Buying a New Mattress
While many shoppers want used beds that include mattresses, it is often better to invest in new mattresses in order to avoid infestations, germs from the previous owners, and unpleasant stains. However, mattresses can certainly be expensive, so buying a used one is much more affordable. That being said, previously owned mattresses are frequently for sale, especially at the beginning of summer or around the beginning of June when many leases expire. It is always possible to buy a used bed from one seller and then a used mattress that is in good condition from another seller. The quality of the mattress is crucial because it is the key to one's comfort, ability to rest well, and health.
4. Measure the Room's Dimensions Before Buying a Used Bed
Before browsing the selection of used beds available for sale, shoppers should measure the space available for beds. This prevents any mistakes on the shopper's behalf, as no one wants to buy a used bed, only to discover that it is too big for the room or much too small for comfort. Many sellers of used furniture have no-return policies, so getting the size right the first time is crucial. Being pre-emptive and measuring the space for the used bed leads to a more satisfactory shopping experience when searching for a previously owned piece of furniture.
5. Double Check the Included Components
When buying used furniture, there is often miscommunication between a buyer and a seller about what to expect. For instance, many shoppers anticipate the inclusion of a frame, box spring, and mattress when purchasing used beds. Many sellers, however, may only be selling the mattress or the bed frame. This miscommunication can be avoided with a little effort. It is completely acceptable for shoppers to verify multiple times what to expect when used beds are picked up or delivered. If shoppers double check immediately for any missing components, then problems that occur at delivery can be solved on the spot.
Likewise, one may be able to purchase a used bed for an extremely affordable price if one is willing to purchase a bed frame and box spring without the mattress. If shoppers do not mind buying a mattress separately, then purchasing used beds with missing components may be a great option. However, shoppers should do everything they can to prevent miscommunication with sellers before purchasing by verifying that all the desired components are included.
6. Do Not Buy Used Bed Sheets
Using a previously owned bed is acceptable, and owning a used mattress is acceptable. However, the one component of a bed that should not be purchased in used condition is the bedding. Despite being washable, bed sheets could contain bugs, bacteria, and other contaminants that are invisible to the naked eye. The savings that comes with buying used sheets is not worth it, and one's health is much more important than saving a few dollars. After a used bed is purchased and cleaned, putting new bed sheets on the mattress helps the previously owned piece of furniture feel new and personal.
Buying Used Beds on eBay
Finding a used bed that is not excessively damaged or uninhabitable should not be a difficult task. eBay's database is easy to use, and the website offers users an intuitive search box tool. Shoppers simply insert keywords that pertain to the desired items, such as 'King size bed' or 'used bed frame', and in a matter of clicks, multiple relevant items appear on the screen. Shoppers can then specify a price range, new or used condition, brands, and other details. If you do not know what product to purchase, browse hundreds of deals on beds and mattresses for inspiration.
Another excellent feature that eBay offers its users is the feedback tool, which allows customers to rate their sellers and leave comments on the overall shopping experience and reliability of various sellers and products. The feedback allows potential customers to determine if the quality and reliability of the items, especially items like used beds, is worth the price tag. Reviewing feedback is particularly helpful when buying used items since shoppers know very little about the sellers and the true conditions of the products they sell.
Conclusion
Finding a good bed to sleep in that does not break the bank is not as impossible a task as one may think. Buying used beds offers affordable pricing and similar quality if one knows how to shop. A few helpful tips when buying used beds include checking for structural damage, bedbugs, and the right size and dimensions before purchasing any furniture. Shoppers can also save money by buying the components of used beds separately. Buying used mattresses is not recommended, even though they can be professionally cleaned to minimise the possibility of bed bugs or bacteria.
Shoppers can find used beds in used furniture stores and online through various sites, but eBay is the website with the most trustworthy reputation and the best search tools. With eBay, shoppers can feel safe shopping for used items online because they are able to review the online reputations of sellers. If money is tight, following these tips to find a great deal on a quality used bed could be just the thing to help a buyer rest easy at night.