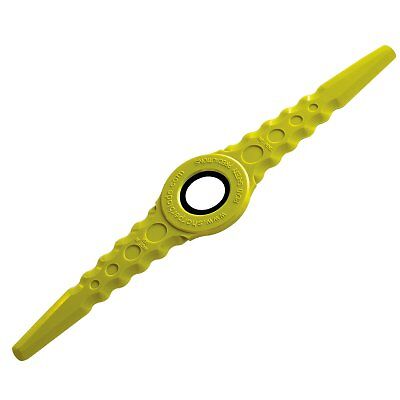 The back garden is an area of both design and self-expression. It ­features an array of flowers and greenery, that when cared for properly make for a beautiful landscape. Other plants that regularly make an appearance in household gardens are hedges, bushes and shrubs. Such plants are wild and hard to maintain, but one way of keeping on top of them is to use a garden trimmer, along with a set of useful accessories.
When the time comes and adding accessories to a trimmer becomes essential, be sure to stop by eBay. It is a one-stop shop for all garden equipment accessories. This guide will look to highlight some of these accessories:
1. Clippings Collector
Trimming a hedge or bush can be a messy job, and people should expect to see twigs and leaves fly everywhere during the cutting process. However, there is a way to reduce the amount of debris, which is to use a hedge clippings collector. A clippings collector has its main use when cutting along the top of a bush, where visibility is poor.
2. Hand Guard
A garden trimmer can be a dangerous item, as at its core, it's a mechanical cutting device. It can cut through anything and that isn't limited to branches and twigs. Users of hedge trimmers need to make sure that they use a hand guard, as it will provide protection from anything hazardous.
Hand guards don't just stop the hands getting hit by the trimmer blades. They also stop plant and bush debris from coming into contact with the hands as well.
3. Lubricant Spray
In order to get the best use out of a hedge trimmer, its parts need to remain smooth and fluid. The easiest way to make sure that this is the case is to use a lubricant spray, which will help the trimmer perform at its optimum capacity.
· Lubricant sprays have excellent reach along with adhesive properties.
· It can handle high temperatures and is resistant to the force that a trimmer can generate.
· When used efficiently it protects trimmer parts, nut and bolts from corrosion and general wear.
4. Cord Winder/ Handyroll
Garden trimmers are powerful devices, and it's possible for them to cut through their own cable. The inconvenience of cut cable can be frustrating, so gardeners need to look for new ways to keep their bushes and hedges tidy. The solution to this is to use a cord winder or handyroll.
It is a small attachment that clips to the outside of a garden trimmer. The power cord runs through it, keeping it tight and rolling it up whenever the trimmer isn't in use. It stops cable from trailing loose and prevents any accidents related to the cable from occurring.
5. Clippings Sheet
Sometimes it just isn't possible to stop leaves and branches from getting away from you during the trimming process. It can leave a garden looking messy, and make the job twice as long, due to the cleaning up that is required. There is however an accessory that (along with a clippings collector) can stop this from happening; the answer is in the form of a clippings sheet.
The clippings sheet can be laid out on the floor next to the hedge, and collects any falling debris. Its rubber surface is non-slip and grips to everything from leaves to branches. When someone has finished, they can simply take the sheet and empty all that is on it into a recycling, standard or compost bin.
6. Extending Handle
A standard length hedge trimmer cannot reach the top of larger bushes, and people used to have to use a ladder in such circumstances. It isn't the safest technique for hedge trimming, and is definitely not suitable for those who have an aversion to heights.
An alternate way has been developed in the form of an extending handle attachment. Simply attach it to the handle and it can add up to a meter of extra length, whilst still ensuring that the user has full control of the trimmer. It also makes getting to those hard to reach parts of a hedge much easier.
Brands
When it comes to the world of garden trimmers, there are plenty of companies who produce the aforementioned accessories. These brands range from low-end budget options to high-end versions, which can set people back upwards of $50. If someone is passionate about gardening, they should take some time to learn about the top names in the field, which are featured below:
· Bosch
· Black & Decker
· Ryobi
· Makita
· Draper
· Handy
· Sanli
· Flymo
· STIHL
· Atco
· Bosch
· Qualcast
· McCulloch
· Gtech
The brands mentioned above are all well known in the world of gardening, and all have different price points and target markets. One key point of advice to remember is that shoppers should avoid any unknown unbranded options; as these companies could use low-quality foreign import parts and don't go through proper safety testing. Simply put, if an item hasn't been safety tested don't buy it.
Buying Used
Acquiring the trimmer accessories brand new can be expensive, and may be out of most people's budgets. This doesn't mean that buying them is completely out of the question. Buying used should be considered a possibility for those who don't have a large budget to work with. Before buying used it is advised that shoppers garner more information on the product. Do this by speaking to the seller and asking the following questions.
· How often has the accessory been used?
· What type of trimmer has the accessory been used with?
· How old is the accessory?
· Is the accessory still under manufacturer's warranty?
· Has the accessory been damaged?
· Has the accessory been subjected to any repairs?
How to Buy Garden Trimmer Accessories on eBay
Hedge and bush trimming can be a tough task, so it's important to find items that make it easier. There are many available, all of which can improve the efficiency of a garden trimmer. To see what trimmer accessories have been listed for sale, load up eBay's homepage and go into the home and garden section and trimmers sub-portal. It is here where shoppers can see all live garden tool accessory auction listings.
Some may find the browsing process too lengthy and will want to get to the accessory of their choosing quicker. Do this by using eBay's keyword and advanced search function. For more hints and tips, read what has been posted on eBay's search advice page.
Get added peace of mind by paying for any trimmer accessories with PayPal. They make sure that buyers aren't left out of pocket should something go wrong with an order.
Conclusion
Gardening is something that is done by people throughout the world, and without the right equipment it can be a hassle. To tackle bushes and hedges it pays to have the right trimmer, along with accessories that can further its uses. This guide has looked at the top six accessories available, their uses, and the brands that make them.
Shoppers who have decided to arm themselves with the very best in trimmer accessories will want to get them at a great price. The best place to find high-quality trimmer accessories is on eBay, the world's leading garden tools retailer.