It's vital for pool owners to remove the dirt, leaves, and dead insects that can easily accumulate in pools on a regular basis. The following list of seven cleaning accessories will help keep pools clean and free of debris.
Pool Leaf Nets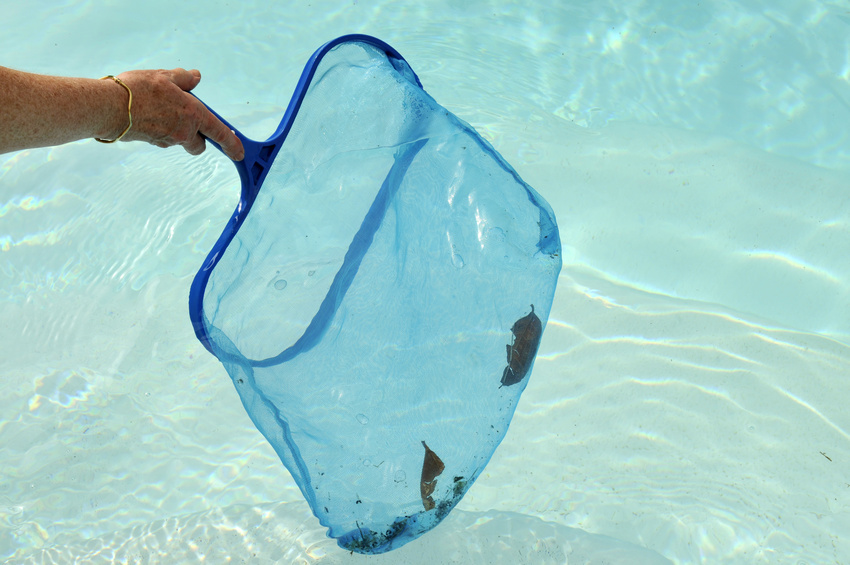 To keep leaves out of the pool, a swimming pool leaf net is necessary. The thin pole attached to the deep mesh net is ideal for removing insects, leaves and other debris floating in the pool. Choosing a net, which is also known as a strainer or skimmer basket, with a telescopic pole will allow pool owners to reach debris in both the centre and bottom of the pool. Moat leaf nets can be found for $50 or less and will come with a manufacturers' warranty. How long the net lasts will mostly depend on how often it's used, the amount of leaves and debris in the pool and how it is stored in between uses.

Swimming Pool Brushes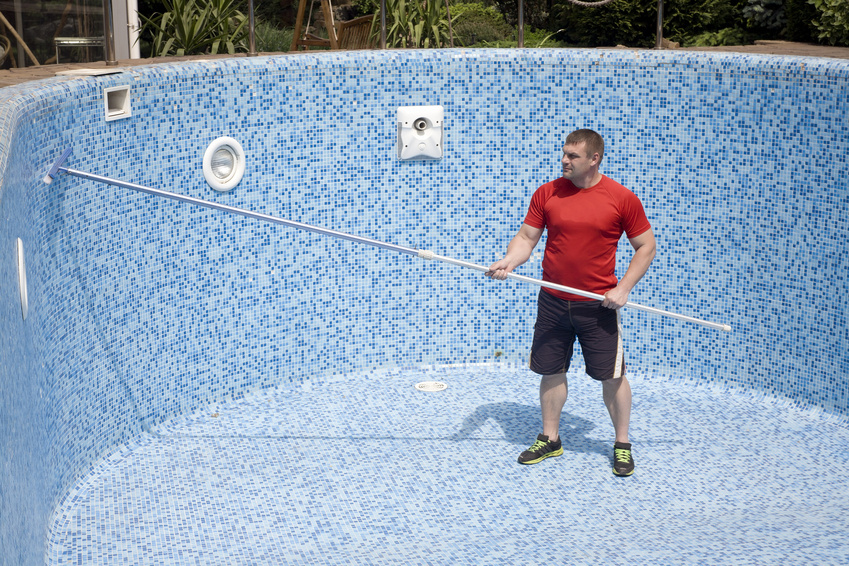 Swimming pool brushes are useful to scrub clean the pool floor and walls, removing algae and grime. Again, telescopic poles will be helpful with this accessory as well, as they will eliminate the need to enter the pool to clean it. When choosing a pool brush, buyers should select one with thick nylon bristles as these can remove the toughest pool grime.
Pool Vacuums

Buyers with a larger budget may want to add a swimming pool vacuum to the pool-cleaning repertoire. Look for a vacuum that is powerful enough to handle the specific size of pool it will be used on. While most vacuums suck debris off the floor of the pool, some can also remove floating debris. Several accessories such as liner heads, brushes and extending hoses can make this a multi-use cleaning tool.

Swimming Pool Covers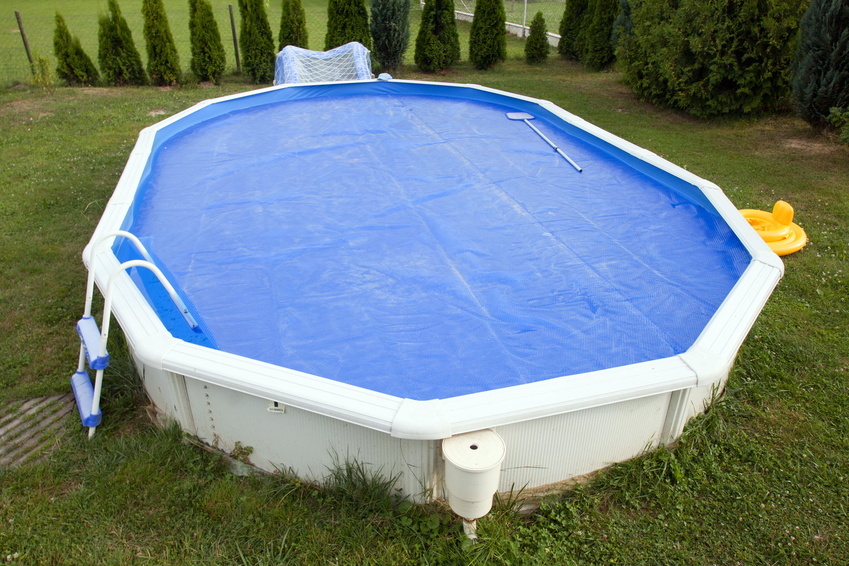 A pool when it's not in use. Since pools come in a variety of sizes and shapes, buying a pool cover for a round, oval or rectangular pool will be the easiest. Just make sure the cover is at least slightly larger than the pool's dimensions. For oddly-shaped pools, a custom-made pool cover might be best. If a cover will also be used as a safety cover to keep small children and pets from accidentally falling into the pool, look for a sturdy cover, and not one that mimics fabric.

Pool Chemicals

Keeping a swimming pool's pH level balanced will greatly eliminate the build-up of bacteria and algae. To do this, buyers should make sure they have the correct chemicals on hand. Most pools use chlorine and bromine to maintain pH levels, although there are Earth-friendly enzymes that can also be used. Chlorine-free alternatives include ionizers, ozone generators and mineral purifiers. Salt-water pools maintain proper pH levels by turning sodium into chlorine with the use of stabilisers, although the chlorine generated by these pools is much less than in traditional chlorine pools, so it is gentler on swimmer's eyes. The pH level can be tested - daily when the pool is frequently used - to see if chemicals are needed with a testing kit.
Pool Suction Cleaners

Buyers can automate the cleaning process with a pool suction cleaner. Using the pool's filtration system, suction cleaners remove grime and leaves off the surface of the pool. Look for a geared-driven cleaner as this method tends to do a more thorough job than an inertia-driven cleaner. It is also more effective on smaller pools and those with many edges. Keep in mind, however, that geared-driven cleaners tend to be more expensive.
Sponges and Scrubbing Pads
Typically used on tougher stains and grimy areas that need a little elbow grease, sponges and scrubbing pads specifically for use in swimming pools are available. These sponges will last longer than those used for household cleaning. Because they are inexpensive, they are an alternative to pool brushes.
Searching for Swimming Pool Cleaning Accessories on eBay
Shopping for swimming pool cleaning accessories on eBay is easy as the site has a large selection. To find the necessary cleaning tools, buyers can click on the "Shop by Category" link on the eBay home page, then go to the Home & Garden section. The cleaning accessories can be found by clicking on the Pool, Spa, Beach link under the Outdoor Living heading. From here, they can just enter the keyword - pool brush, pool cleaner and so on - in the search bar. Buyers can filter the results by brand name, condition or price.
Conclusion
Pool owners need to keep their pool clean to ensure family and guests remain healthy while swimming in the pool. Several different accessories in a range of prices are available to help do this job. Buyers can use eBay to search for the needed cleaning accessories at the best prices.