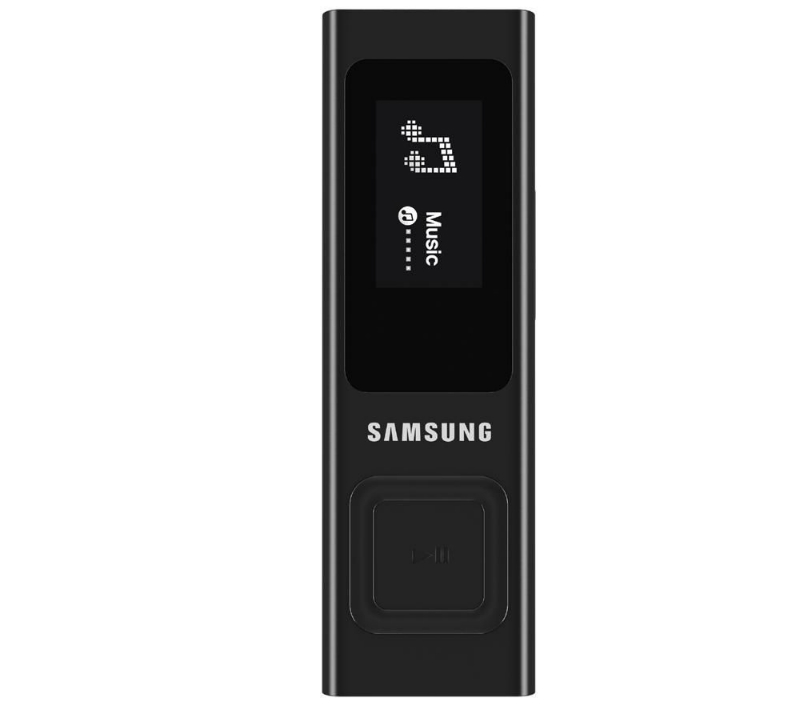 One of the most convenient ways to listen to music on-the-go is with a quality MP3 Player. Because of their large storage capacity, users have the ability to store and listen to thousands of different songs on a small, compact device that is easy to take anywhere. MP3 players vary by brand, storage capacity, battery life, and other additional features. MP3 Players vary in price depending on these features, and MP3 players with more features, or a more reputable brand name, usually have higher prices. However, MP3 players are purchased used or refurbished at a lower price, allowing buyers to get more value for the price.
MP3 players are purchased new, used, or refurbished and are also found at brick and mortar electronic stores, as well as online using websites like eBay. Unlike brick and mortar stores, there are many different brands of used and refurbished MP3 players available on eBay, so buyers can typically find one regardless of their budget. By knowing the seven factors to consider when buying an MP3 player, buyers should be able to easily find the right player for their needs and budget.
Consideration 1: Condition of the MP3 Player
When purchasing a portable music player, one of the first things to consider is the condition of the player. New MP3 players are usually the most expensive, followed by refurbished, and then used. Refurbished MP3 players are also used, but before they are resold they are sent to the manufacturer to make any repairs or updates. This ensures that the player is as good as new before it is resold to a new customer. Because of this, the cost of refurbished MP3 players is a bit higher than that of used players, but buyers often get the peace of mind that they are purchasing a player in good condition.
Consideration 2: MP3 Data Storage Capacity
The next factor to consider when purchasing a used MP3 player is the amount of storage on the device. Players with more storage are usually more expensive, but they have the capacity to hold more music. Some MP3 players also have the capability to hold different forms of media, such as photos or videos, which also takes up storage capacity on the device. However, many MP3 players have the ability to easily connect to computers to share files. This feature allows for songs or files that do not fit on the MP3 player to be stored on the computer, and swapped on and off the device.
Consideration 3: Consider the Format of Music Files
Many people do not know that there are different formats of music files, which are not compatible with all types of MP3 playing devices. Most people download music files on iTunes, which are actually ACC files, not MP3s. Apple's ACC music files are compatible with all Apple MP3 players, as well as a number of different brands. For those who store their music collection on iTunes, it is important to check that the ACC files are compatible with the MP3 player.
Consideration 4: Battery Life
Most MP3 players use lithium-ion batteries, which need to be plugged into an outlet to charge. Lithium-ion batteries are very lightweight, and have one of the longest battery lives of any type of battery. Other MP3 players use disposable alkaline batteries, which have a shorter battery life, and are typically expensive to constantly replace. Even lithium-ion batteries need to be replaced after a certain period of time, and are also commonly found on eBay.
Consideration 5: Additional Features
Aside from playing music, many MP3 players have a variety of different features and capabilities. Many MP3 players feature a camera function that takes photos and records videos. Some players also have video playback, allowing users to stream movies or videos on their MP3 player. Another common feature on MP3 players is Wi-Fi. Wi-Fi allows users to connect to a wireless connection to download music, games, or videos from the Internet. Some MP3 players also feature a touch screen, which allows users to search the Web from the device. Doing some research to see which features are available on different players is often the easiest way for buyers to determine what they want in their MP3 player.
Consideration 6: Headphones
Most MP3 players come with headphones, but many people to purchase additional headphones that better fit their needs. Some headphones cancel out outside noise allowing users to clearly hear music, even when they are in crowded areas. Others are small and compact, and are easy to take on the go. By understanding the different types of headphones, buyers are better equipped to figure out if they want to purchase a different pair.
| | |
| --- | --- |
| Type of Headphone | Description |
| Over the Ear Headphones | Completely covers the whole ear, good sound clarity, good for bass |
| Ear Pads | Covers part of the ear, light, good sound clarity |
| Ear Buds/In Ear Headphones | Inserts into the ear canal, lightweight, good sound clarity |
| Noise Cancelling Headphones | Most cover the ear, uses a microphone and electric circuit to reduce background noise, good sound quality |
| Wireless | Uses bluetooth or other technology to connect wirelessly to an MP3 player |
| DJ Headphones | Good sound quality, additional features such as swivel or fold |
Consideration 7: Find a Trusted Seller
Especially when purchasing a used or refurbished MP3 player, it is important to find a trusted seller. Purchasing from a trusted seller is one of the best ways for buyers to protect themselves when making an expensive purchase such as an MP3 player. Electronics break easily, so buyers want to be sure they are purchasing from a trusted seller with a strong reputation of customer satisfaction to ensure they are not getting ripped off. When shopping on eBay, finding a trusted seller is easy thanks to the detailed seller ratings. Detailed seller ratings show the seller's ratings and feedback based on their previous eBay transactions. eBay's Top-rated sellers are the sellers with the highest number of positive customer feedback on eBay, making it easy for buyers to be sure they are purchasing from a reputable seller.
How to Purchase a Used MP3 Player on eBay
There are many considerations to take into account when purchasing a used MP3 player. With the wide variety of brands and features of MP3 players, buyers are able to find a player with the features they want at the price they want to pay. After taking into account the seven factors to consider when buying a used MP3 player, buyers usually begin their search for a used MP3 player on eBay. To begin your search on eBay, start by searching for specific keywords in the keyword search bar located on every eBay web page. A search term might include 'Apple iPod'. To browse multiple brands of MP3 players, simply use a broader search, such as, 'MP3 player'.
eBay also makes searching through results quick and easy by allowing you to narrow results by specific factors. Buyers then narrow results by storage capacity, music formats, and condition, as well as other factors. eBay also lets you set your price maximum, so you do not have to waste time searching through MP3 players that do not fit in your budget. To find the best deals on MP3 players, search for MP3 players on the eBay deals page.
Conclusion
From touch screen iPods to compact, portable MP3 players, there are many different types of used MP3 players, allowing every buyer to find a player that meets their needs. eBay is the best place to buy or sell a used MP3 Player because of the huge selection. When purchasing a used MP3 player, buyers should avoid sellers who hide their seller ratings, and avoid those with low ratings.
Another factor to keep in mind is the fact that buyers should check to make sure the title and description of the item are the same to ensure there is no mistake after the purchase is made. Buyers should also check items included with the MP3 player, such as headphones or a wall charger. Because so many people buy and sell MP3 players on eBay, buyers are able to find the MP3 player they are looking for in no time at all.
MP3 Player|Portable Music Player|iPod|Earbud|Used MP3 Player