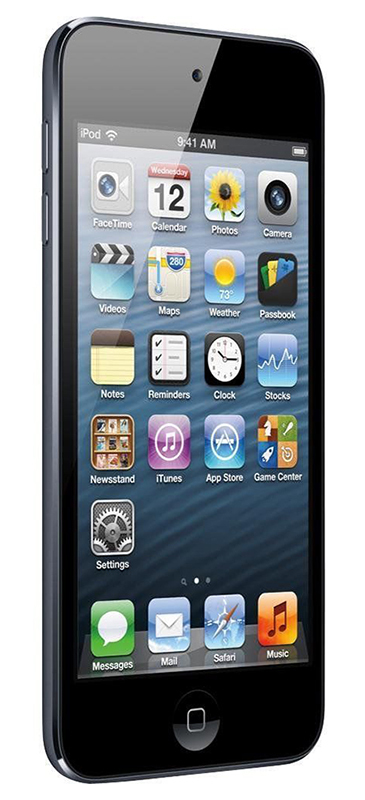 The iPod Touch combines the classic iPod MP3 player technology with a more user-friendly display. The full colour display can be manipulated and navigated with the touch of a finger, and storage capacity that ranges between 8GB and 64GB offers room for both music and apps. Unlike similar electronics, the Touch model is able to run any type of app that can be found in the Apple Store. Due to this feature, the iPod Touch tends to be a more versatile music player.
These seven uses for the iPod Touch highlight how the music player can be used for other purposes to make it a cost-effective, well-rounded purchase.
1. Scheduler
Everybody's schedules have gotten busier, and the only way for people to know where to head out to next is by having a well-organised calendar available for easy reference. The included calendar app on the iPod Touch can be used to schedule appointments and set reminders to ensure that busy professionals and parents know where they need to be. For added features, a calendar app with more options can be downloaded.
2. Gaming Device
The full range of games available through the Apple Store can be downloaded onto an iPod Touch, making it an ideal option for gaming on the go. Not only are the most popular app-based games available, but games that are based on old favourites like Tetris can be found.
3. Music Library
While it may seem like an obvious choice, many people are unaware of just how much music an iPod Touch can store. The smallest size can hold over 3,000 songs, while the largest 64GB device can hold well over 20,000 songs. When it comes to maintaining a mobile music library, the iPod Touch makes this goal easily achievable. The full-colour screen makes a music library easy to navigate by displaying cover art.
4. Photo Storage
The high-definition screen of the iPod Touch makes it possible to use the device to both store and display photos. People who want to show off pictures of their latest vacation or their children can access hundreds or even thousands of photos while at work, at a family member's house or hanging out with friends.
5. Video Player
In addition to storing photos, the iPod Touch has the capacity to store and show videos. Featuring a 10 cm display, watching videos on the iPod Touch while commuting or waiting for an appointment makes the time pass much more quickly. Digital copies of movies can be kept on the device to make them easy to access.
6. Personal Assistant
As the iPod Touch offers the Siri feature that is available on an iPhone, the virtual assistant can be accessed to help with many different problems. The voice-activated feature can be asked to find local eateries, entertainment options and more. Asking questions allows Siri to access the search function in the iPod Touch to find the answers that users need.
7. GPS
As a connected device, the iPod Touch is able to access map applications to give real-time directions during a drive. The connectivity means that up-to-date traffic information is available to ensure that drivers know whether they should be seeking out an alternate route to cut down on travel time.