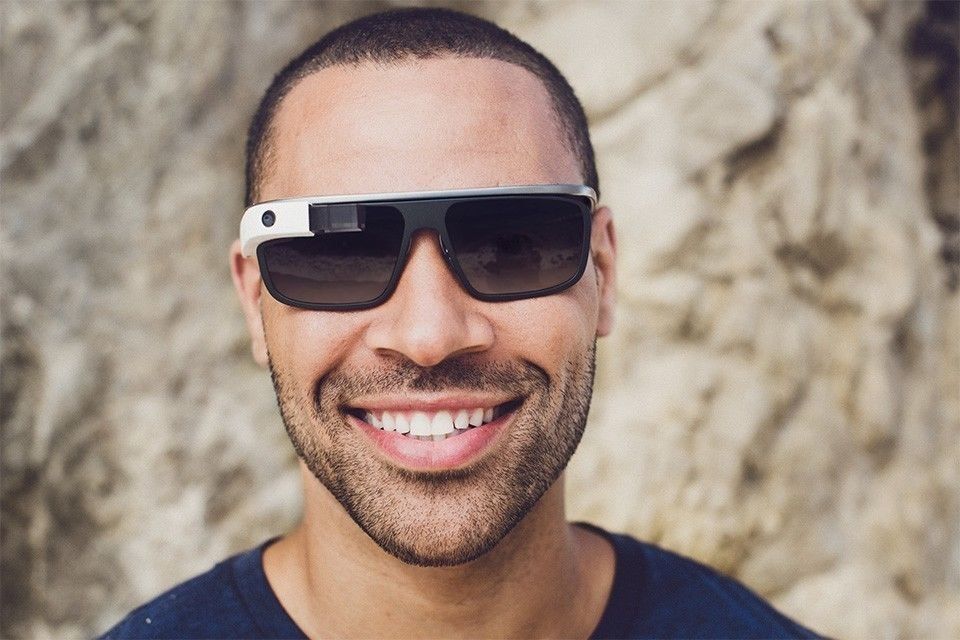 With a price tag of around $2,000, Google Glass is not for everyone, but customers who can afford the cost are set to enjoy an array of really cool apps. Here are seven that should be installed without delay.
Zombies, Run!
Those customers who have always fancied becoming a runner, but have always lacked the motivation to pull on their trainers and hit the pavement, may find what they need in Zombies, Run! This immersive adventure places users in the role of saviour of humanity as they tackle zombies and collect supplies to save the inhabitants of the Abel Township. Presently, the app is an audio adventure, but the nature of Google Glass implies that users might experience a visual look at flesh-eating zombies before too long.
KitchMe
Cooks and foodies can't help but be impressed by the KitchMe app. Gone are the days of dog-eared, sticky cookbooks, as users instead take advantage of step-by-step recipes for everything from back to school snacks to skinny salads and their corresponding audio instructions. Those customers who aren't shy about wearing Google Glass in public can also do away with the need to take a grocery list to the store. To view an ingredients list, users simply need to tip their head upwards.
BioGlass
What if an app could tell a user when they are stressed so they could take the necessary action to restore their state of mind back to a healthy state? That's exactly what BioGlass – an innovative app developed by MIT researchers and Georgia Tech – is able to do. Presently, the app requires users to sit still while it performs the stress test –a requirement that may be difficult for those who are indeed stressed. Future versions of the app, however, are set to be able to perform the test while the user is in motion.
Preview for Glass
Although Preview for Glass won't ever fall into the life-changing category, for movie fans this clever little app is a must. Users simply have to glance at a movie poster – including those displayed on tablets, smart phones, or computers – to be shown a preview trailer of that movie. The app, which is launched with a simple audio command preview, is ideal for users who arrive at the movie theatre with no idea of what they might like to watch.
Word Lens
Word Lens has long since proved its worth as a must-have travel app and has continued its popularity with its launch on Google Glass. By translating text in a foreign language into the user's native tongue, the app makes travelling abroad a bit easier. Users have reported less success with the app when trying to translate large portions of text and with fonts displayed on particularly busy backgrounds, but since the app works well with short phrases on signs as intended, it will likely continue to be considered a really cool app.
GuidiGo
GuidiGo has the ability to enhance cultural trips to the likes of museums and art galleries. Users simply launch the augmented-reality app and look at a painting, sculpture, or landmark to be shown a real-time explanation of the item's history. Other features include audio commentary, zoom, and related videos. This app has the ability to bring art and culture to life to those who may not have been able to otherwise appreciate their true significance.
Refresh
The Refresh app pulls up an instant dossier – or cheat sheet – on the person standing in front of you. It does this by collecting data from third party sources such as social media profiles from LinkedIn, Facebook, and Twitter. Although its uses in events such as business meetings (for those users with particularly bad memories) are clearly advantageous, some users may be concerned about the privacy aspect of Refresh. It is, after all, just as likely to pull up a user's holiday snaps as it is their educational history.
From recipes and movies to stress tests and zombie killing, the uses for Google Glass are nothing if not diverse. As the technology advances and more developers get on board, users can reasonably expect that lists of really cool Google Glass apps will continue to grow. Interested buyers should also take a look at online retailers such as eBay to search for a good deal on the high-tech gadget.