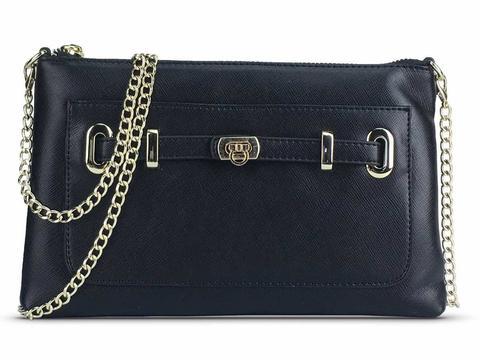 Clutch bags are not only great for holding your basic items like cash, cards, IDs, driver's license, and cellphone, it can also complement your outfit really well.

However, choosing the right one can be quite confusing, especially with so many different shapes, sizes, materials, colours, and designs to choose from.

Don't worry, we're here for you. Here's our simple guide to help you on your quest to find the best clutch to accessorise your outfit:
1. Choose a clutch that matches your body size and type.
Clutches come in different shapes and sizes. It is recommended that you choose one that is proportional to your body type. If you're petite, consider a small to medium clutch. Taller women can go for medium to large clutch.
2. Make sure it's the right size for your stuff.
Aside from considering your body type, you should also consider the things your clutch needs to hold. Do you bring a lot of things with you or are you more minimalistic?

Be aware of your tendencies when picking a clutch bag. Women tend to carry more things than they really need to if they have a larger bag, making it unnecessarily bulky. On the other hand, having a clutch that is too small for your needs can lead to over-stuffing, which, aside from not looking good, can also damage your clutch.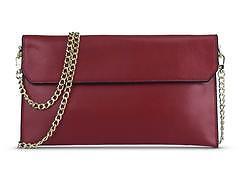 3. Pick the right colour that suits your needs.
Your choice of clutch colour depends on the outfit you intend to wear and whether you'll use it often or for a specific occasion. If you plan to use your clutch as an everyday accessory for your essentials, you might want to go with something more neutral to match most of your outfits.

A simple black clutch will go with almost everything. Neutral brown and champagne are great options if you want that simple yet elegant look. While a red clutch can add some flair to a dressed-down outfit.
4. Go for versatility.
You can get the best value out of your money by choosing a clutch that goes well with several different styles. If that doesn't work for you, you can also go for several affordable styles of clutch to make sure you have one that goes with everything.
5. Prioritise quality.
A high-quality clutch may be more expensive than a poorly-constructed one, but it also lasts longer so you'll end up saving money in the long run. A well-made leather clutch is ideal for both work and play. Leather is not only versatile, it is also very durable and can handle the challenges of daily use.

A crocodile-style clutch is another great option if you want that classic look and sturdy construction.
6. Consider a clutch with a strap.
Clutch bags were first designed to be held by the users. However, this set up can become very inconvenient especially if you happen to be in a place where it's impractical to set your clutch down.

Fortunately, some manufacturers have included removable straps and handles in their designs. This is a great option for women who need carry their clutch bags hands free.
7. Pick a clutch with pockets.
Clutches may not be designed to hold a lot of things, but if you plan to get a larger one, make sure it has pockets to help you organise your necessities. Having separate compartments for your cell phone, wallet, and make up will definitely make your life easier.