Ebay is the best place for a hobby gardener to buy seeds for any type of plant that they want to grow. It is a seed buyers Mecca.
A huge marketplace of nurseries, wholesale seed suppliers, backyard sellers and international traders. You can easily find beautiful plants for cheap prices and get the seeds delivered quickly and sometimes for free.
But with so much range and from so many different suppliers, how can the hobby gardener protect themselves when shopping for plant seeds on Ebay. Here's 7 steps to follow before spending your money, time and growing efforts on plant seeds:
1. Does the Ebay Seller include the Plant's Botanical Name in the title?
This is the fastest check a buyer can make to verify that the seller is genuine. If the listing doesn't have a botanical name, then its likely that the seller doesn't know it either. If they don't know what they are selling then you don't know what you are buying.
2. Does the Ebay Seller show the correct pictures ?
Now you have a botanical name, copy and paste the latin into a search engine and click on the images tab. On rare plants, there might only be 5 or less, but most plants should have at least 10.
Compare the pictures in the listing to those on the search engine. There's a good chance that the seller is using one of the pictures. That is fine but you should check the source of the picture found on the search engine. If the ONLY pictures you can find are from Ali Baba, Ali Express or social media sites....RUN.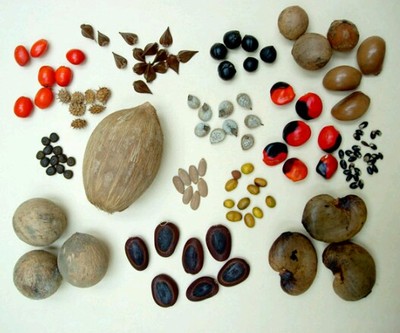 3. Does the Botanical name match?
Very few plants are advertised with only their botanical name in the headline except maybe Cacti and succulents. When checking the botanical name in Step 1, make note of the common names that are associated with the same plant.
It SHOULD match with the common name in the sellers listing. It is quite often the case that plants have several Common names and sometimes a number of botanical names. As long as you can identify a common and botanical name in the same listing and the pictures match, you can assume the seller has some experience and can be trusted.
4. Check the Sellers Feedback
Chances are that you have already checked the sellers feedback. If not, be sure to read both good and any bad reviews.
Good reviews can often fill you in on the way the seeds are packaged, shipped, labelled or germinating. For Bad reviews, apply your own common sense because sometimes they are left by customers who believe the postal service is infallible.
As a benchmark, I wouldn't purchase seeds off any seller with a rating under 99%. Sub 99% means the seller is either very inexperienced and made one or two errors or experienced and makes lots of errors. Neither of those seller types should be trusted when buying seeds. There are always alternatives.
5. Check the Sellers Other Items
If I was suspicious of the feedback, I would look at the sellers other items. The best result here is a store or list of items that are all garden related and all the plants look like they could be grown without photoshop. Avoid sellers with farcical listings like Monkey Face Orchids, Blue Japanese Maples or 1000s of seeds for $1.50. A quick search engine check will help you to avoid wasting time and money on these fictional plants.
Try also to avoid stores or sellers with thousands of items but most of them are clothes, electronics or something completely unrelated. In most cases they are only selling seeds that are hot sellers and can be bought in bulk from Asia.
They won't have the time or knowledge to give you any advice on seeds and perhaps no advice will germinate a seed that has been stored in a warehouse for a number of years.
6. Does the Listing show Pictures of the Actual seeds?
Unlike most categories on Ebay, which show numerous pictures of the product that is being sold, seeds are mostly listed with pictures of mature plants. No, the seller is not planning to post a 5 metre palm tree interstate for only $5.
Unless the listing has photos of the actual seeds you are buying, there is no way to ensure that what you receive is going to be correct. There is no harm in asking the seller for a picture of the seeds they are going to send.
If you do find a listing with a picture of the actual seeds, compare them to pictures on a search engine. Buying from a seller that shows the actual seeds suggests the seller is confident that the seeds are genuine.
7. How Does the Seller Label their Seed Packets?
Finally, having completed all the above steps to ensure that the seeds are genuine, you want to know how the seeds are going to be packaged. This is most important if you are buying from multiple sellers at the same time or buying multiple items from the same seller. It can be confusing as to what seeds they are or which seller they came from.
The other key reason is that sometimes those hard to find seeds are located outside of Australia. If you are buying seeds from overseas it is ESSENTIAL that the seeds are labelled with the BOTANICAL name. Australian Customs will seize and destroy any seeds they find that are not labelled correctly or do not match the seed type.
Take the time to find out how the seller will label the seeds. It will save you alot of hassles later.


Our seed store, The Seed Vine, was born out of the frustration that my wife and I experienced when buying seeds online from sellers all over Australia and internationally. We found it difficult to find a supplier that could solve all the common problems. Many of the seeds we bought never arrived, weren't genuine, were destroyed by customs or were not labelled correctly.

So, if you are looking to spruce up you're garden with some plant seeds, follow these 7 Steps to Buying Plant Seeds on Ebay. Follow these easy steps and you will know that what you are buying is genuine seeds from a supplier you can trust.

Good luck and Happy gardening!