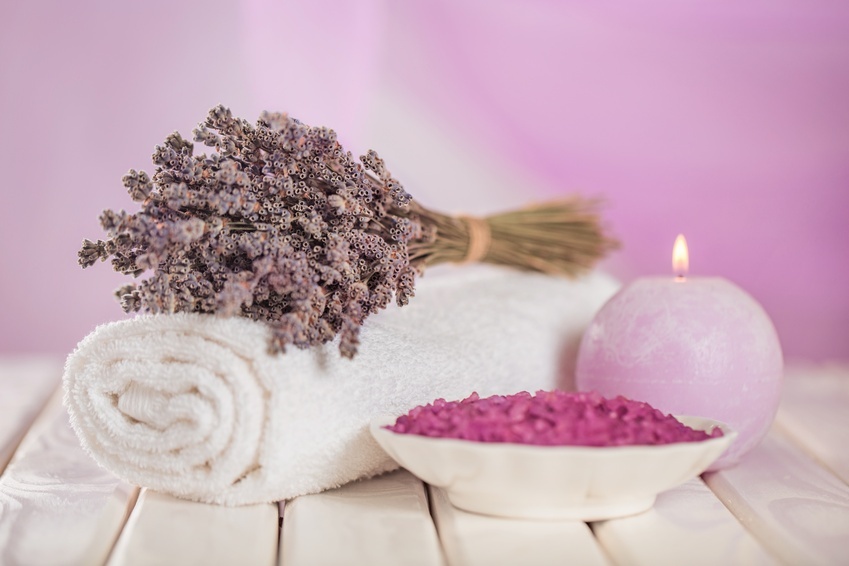 When redecorating, homeowners should rethink the typical towel rack. There are many more creative ways to display towels using a variety of materials that match the decor of the bathroom. Here are seven visually striking ideas.
1. Old Ladder Rack
One popular solution is using an old ladder as a towel display. Simply prop the ladder against a wall and use the rungs as a towel rack. If there is limited floor space, install curtain rod brackets on the wall and hang the ladder horizontally. Be sure to add a clear coat of lacquer to the ladder to protect the towels from flaking paint. A coat of lacquer will also protect the ladder from water damage. The ladder may also need to be sanded so that the towels don't snag on splinters in the wood.
2. Wine Rack
Another space saving idea is using a hanging wine rack as a towel display. Roll each of the towels and then lay them in the wine bottle slots. A standing wine rack is an option in larger bathrooms.
3. Coat Rack
Hanging an interesting coat rack in the bathroom can be a quick and easy way to display towels. Choose one that is made from materials similar to the materials used in the bathroom. For example, if the faucet is brushed nickel, find a coat rack that has hooks made from brushed nickel hardware.
4. Chair Rack
A towel display can be made from an old chair, which doubles as a shelf. Cut the back rest and the back legs off of a wooden chair. Mount the seat of the chair on the wall with brackets like a shelf. Use the rungs on the chair legs as a place to drape towels.
5. Mantel Rack
In larger bathrooms, a major design statement can be made by mounting a mantel on the wall. For the towel display, add hooks for towels on the front of the mantel. Choose a mantel that has the same design style as the home. For example, a modern shaker style mantel should be used in a shaker style home, a post colonial mantel in a post colonial home.
6. Picture Frames
Suspend empty picture frames on the wall using hanging wire. Drape towels over the frame molding for a creative display solution. Remember to use frames that are made from thick, sturdy wood and seal the wood to protect it from moisture.
7. Door Knobs
Gather a collection of vintage door knobs and hang them in a row in the bathroom. Then, drape a towel over each knob. Be sure to coat metal knobs with sealant to prevent rust that may damage towels.