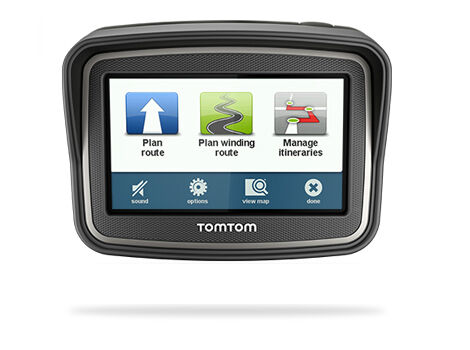 For most buyers, buying a GPS unit is an investment they do not want to make frequently. But by the nature of their design and purpose, these handy devices are prone to breakage and damage from exposure to weather, frequent handling, and accidental dropping. GPS units are used both indoors and out, and are often transported from place to place in bags, pockets, and purses.
Many buyers rely heavily on their GPS units to navigate streets, trails, and waterways, and want to ensure the devices work when they need them to. With careful handling and a few key accessories, keeping a GPS unit in top shape is a simple task. Follow these seven tips to protect your GPS unit from the elements and ensure years of reliable performance.
GPS Protection #1: Install a GPS Screen Protector
The touch screen on a GPS unit is prone to scratches, which can make it less responsive and harder to see. There is a screen protector available for every type of electronic device at a variety of price points. Some screen protectors are designed to be replaced regularly, while others are permanently placed on the screen. Many boast anti-glare properties, which makes it easier to read the screen in bright light. Some screen protectors are designed to resist fingerprints. Install a screen protector on a clean, dry GPS screen to prevent damage from dust, moisture, and impacts with other objects. Gently remove any dirt with a soft brush and then clean the screen with a lint-free microfibre cloth to prevent scratching.
GPS Protection #2: Get a GPS Carrying Case
Since most GPS units are highly portable, many owners simply grab them and toss them in a pocket, purse, or backpack when headed out the door. When transported this way, the GPS unit gets tossed around, possibly damaging the screen or the sensitive components inside the unit. Unprotected, the unit is likely to break if the bag is dropped or handled roughly. Purchase a case specifically designed to carry and protect a GPS unit when it is being stored or transported.
Buyers can choose a GPS carrying case from a variety of designs, from simple neoprene sleeves to padded bags with room for cords and other accessories. Some carrying cases are weather resistant, while others are simple, soft cases designed only to protect against scratches and bumps.
GPS Protection #3: Consider a Water Resistant GPS Cover
Motorcycle riders, boaters, and outdoor enthusiasts are likely to encounter inclement weather and should take measures to protect their GPS devices. Waterproof and water resistant GPS covers keep a GPS unit dry even in the wettest situations. Many of these covers are rugged enough to prevent damage if the GPS unit is dropped.
Waterproof GPS covers offer varying levels of protection, so consider the conditions of use when selecting one, and be sure to install it properly to prevent water from seeping through. Water can seriously damage a GPS, rendering it inoperable. GPS owners who do not typically use their devices in wet conditions may also want to consider a durable GPS cover to prevent accidental damage from unforeseen circumstances.
GPS Protection #4: Buy a Waterproof GPS Unit
Waterproof GPS units are designed from top to bottom to resist the elements. These units come in a variety of styles for different applications.
Handheld GPS Units
Handheld GPS units are typically intended for outdoor use by bikers, hikers, and other trail blazers. Such units often experience exposure to rain, snow, or other damaging conditions, which is why the majority of them are water resistant or waterproof.
Motorcycle GPS Units
Though most motorcycle riders prefer not to ride in the rain, many of them encounter an occasional unexpected shower while out on the open road. Rather than having to stop and remove the GPS from its mount to secure it somewhere dry, many motorcyclists simply purchase GPS units that are resistant to bad weather.
Marine GPS Units
Marine GPS units are exposed to excess moisture every time they are used. These units are designed to withstand not only rain, sleet, and overspray, but many can survive total submersion. Marine GPS units are also built to float, which makes it easier for owners to retrieve them from the water if one inadvertently goes overboard.
GPS Protection #5: Store Your GPS in a Temperature Controlled Environment
Like all electronic devices, GPS units are sensitive to extreme temperatures. Many screens cannot function properly in temperatures below freezing. Excessive heat can also damage components. To prevent irreparable damage from either extremely hot or cold temperatures, do not store a GPS unit inside a vehicle or similarly uncontrolled environment. GPS units should be kept in climate controlled areas to avoid damage.
GPS Protection #6: Avoid Exposing Your GPS to Direct Sunlight
Like extreme temperatures, direct sunlight can damage GPS units. Exposure to sunlight day after day can leave the plastic components on a GPS unit faded and brittle. Even on a cold day, direct sunlight can quickly heat up the GPS unit and damage internal components. GPS screens are difficult to read in direct sunlight, too, which is just one more reason to avoid it.
GPS Protection #7: Buy a Sturdy GPS Mount
A GPS mount provides a safe, convenient method for securing a portable GPS unit to a car's dashboard, or on a boat, bicycle, or motorcycle. Although a GPS mount cannot protect the device from rain or extreme temperatures, it keeps the GPS unit in place and prevents damage due to sliding or falling while in use. GPS mounts come in a variety of designs. Depending on where the unit is installed, there are mounts that secure with adhesive, suction cups, magnets, or weighted, non slip bases.
Buying GPS Units and Accessories on eBay
Whether in the market for a GPS unit or protective accessories, shopping on eBay offers buyers a number of benefits over traditional stores. eBay's extensive online marketplace gives shoppers access to a selection of items from around the globe, and many sellers offer perks like free shipping and easy returns.
Buyers can quickly find items using the provided filter selections on the eBay home page. Alternatively, every eBay page has a search box, and shoppers need only type in the word or words describing the item to return a page of listings related to that search. For example, by typing in "GPS case", the shopper has instant access to all the listings related to those terms.
eBay shoppers can use the Help pages to learn more about searching, shopping, and paying for items. Features like seller ratings and feedback offer buyers the chance to learn more about a seller before making a transaction. Shoppers in search of bargains on GPS units and accessories can look for deals on electronics.
Conclusion
GPS units have come down considerably in cost since their introduction into the consumer market, but they are by no means inexpensive. To prevent costly replacements or repairs, GPS owners need to protect their devices from the weather and other damaging conditions. Protecting the screen from scratches and other damage is a simple feat with the variety of readily available screen protectors.
Buyers have a number of options when it comes to protecting a GPS unit from moisture. Waterproof cases and water resistant GPS units offer protection from rain, snow, or submersion. To prevent damage from exposure to extremely hot or cold temperatures, keep GPS devices out of direct sunlight and store them in controlled indoor climates. With these few simple tips, maintaining a GPS in like-new condition is easily accomplished.
GPS unit|GPS carrying case|waterproof GPS|GPS cover|GPS screen protector