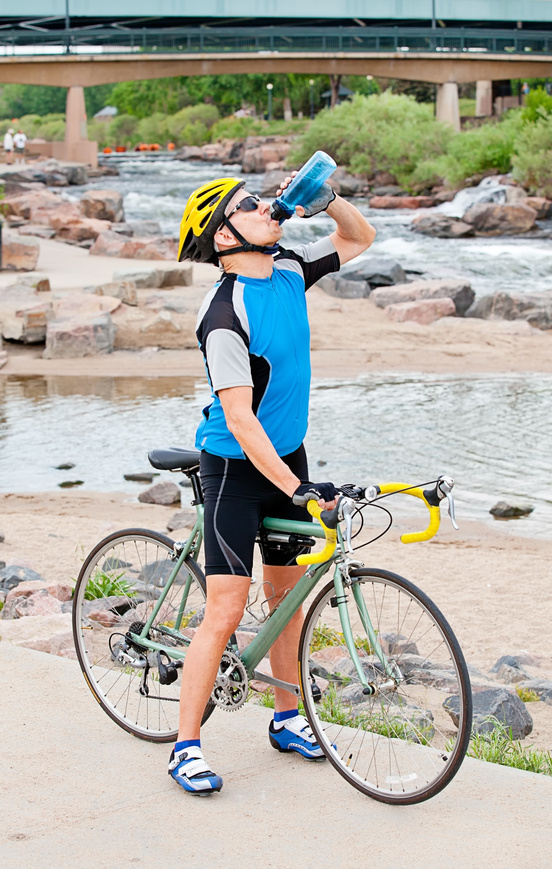 There are multiple reasons to consider getting new accessories for a road bike. Safety is probably the biggest motivator behind outfitting a bicycle. Anything that makes the cyclist more visible to motorists or protects them in the event of an accident is important to have. Many people also look for accessories that increase their comfort. For example, long rides on a road bike can become uncomfortable if a cyclist's clothing is too thick or the bicycle seat is too hard. Simple things like gloves and unrestrictive trousers can make a ride so much more relaxing. The ability to maintain the bike is also important. It is quite possible to go on a long trip and then end up stuck on the side of the road due to a flat tire. Having a simple repair kit could prevent this from being a problem.
Since cycling has become such a popular sport as of late, manufacturers are producing more kinds of bicycles than ever before. Along with that, there are also hundreds of accessories that owners can get after they have bought the bike. Consider the following 8 accessories that could prove to be beneficial.
Accessory 1. Clothing for Road Bikes
Every mainstream sport has a myriad of special apparel for it, and cycling is no different. Shoppers can choose from a wide range of clothing that can enhance the comfort of their ride as well as the safety of it.
| | |
| --- | --- |
| Features to Look For | Description |
| Breathable, Lightweight Fabric | Exercising brings up the body's temperature even in cooler climates. It is hard for riders to continue on when they are overheating, but by wearing lightweight fabrics that wick away sweat and let the air pass through they can keep their body temperatures down |
| Cycling Gloves | Most people think that gloves are only necessary when the weather is cold. However, it is common for the hands to become chafed on long rides, and a good pair of gloves can prevent that |
| Cycling Shoes | Some riders get specialty pedals that actually connect to a pair of cycling shoes. Keeping their feet attached to the pedals helps decrease the amount of work needed to keep forward momentum |
| Form Fitting Apparel | Form fitted cycling apparel is usually made out of a stretchy, lightweight material. It hugs the body so that the wind isn't constantly blowing the fabric around and nothing gets caught in the bicycle gears |
| Pockets | Many cycling shirts come with a long pocket on the back to hold things like a mobile phone, snacks, or a water bottle |
| Rain Jacket | If the climate is volatile, a rain jacket could come in handy to keep a rider dry and warm |
| Reflective or Bright Material | Cyclists are hard to see sometimes so clothing with bright colours or reflective tape on them is important to have, especially during low light weather conditions. Riders who are not very visible are much more likely to get hit by a vehicle |
Cyclist clothing is usually only sold at speciality sporting goods shops, but all kinds of apparel can be found online. If nothing else, it is highly recommended that cyclists increase their safety by wearing anything they can to make themselves more visible.
Accessory 2. Bicycle Mirrors
Like automobiles, cyclists also need to be able to see around them to make sure that they are not pedaling out into traffic or cutting someone off. Consider getting a set of mirrors that easily clip onto the bicycle handles, or one that attaches to the helmet.
Accessory 3. Bicycle Locks
No one wants their property stolen, but cyclists who invest a lot in their road bike and accessories may want to take extra precautions to prevent theft. Even a cheap lock is better than nothing, but many thieves know how to break them. A high quality lock that is hard to dismantle can offer much more protection.
Accessory 4. Repair Kits
Having a basic repair kit attached to the bike is necessary because cyclists have no other means of transportation if their bicycle breaks down. Most kits can be mounted onto the frame of the bike or placed into a bag. A good kit should idling include a spare tube, puncture kit, and tyre levers.
Accessory 5. Bike Pumps
It used to be that bicycle pumps were too big to carry along on a ride, but now they make very compact versions that easily mount to the bike. Usually repair kits do not come with these so they have to be bought separately. Repair kits are relatively useless without a pump to put the air back into a tyre that was just fixed. However, even if a tyre has a low air pressure, it is harder to maneuver and cyclists have to push harder to keep the bike moving forward.
Accessory 6. Helmets
Even if the law requires did not require it, helmets are an accessory that every bicycle rider must own. Research has shown that more death and injury occurs to those who do not keep their head protected. Even if cyclists are not riding along next to motor vehicles, there is still the chance that a bump could throw them off the bike or they could lose control. In the event of a crash, a good helmet can protect a person's head from any impacts.
Accessory 7. Saddlebags
For longer rides it may be necessary for people to carry more gear and supplies with them. However, using a backpack to do this gets very uncomfortable and even hot. Luckily, companies make plenty of different kinds of bags that attach to the road bike so that cyclist can transport their stuff without have to carry it along in awkward ways.
Accessory 8. Bicycle and Helmet Lights
Lights on the bicycle, front and rear, are required by law, as are rear reflectors. If they were not included with the bike, cyclists must purchase them separately. There are two kinds of lights to get; the kind that helps cyclists see ahead, and the type that helps others see the cyclists. Safety lights can clip onto the rear or the bike or onto the back of the helmet. The rear facing lights do a lot to help a biker's visibility, and the front facing ones really help a cyclist to see what the terrain in front of them looks like.
How to Shop for Road Bike Accessories on eBay
Having so many accessories to choose from can get overwhelming, but this also gives you the opportunity to find something that is a good fit for you and your road bike. Simply type the product name, such as "bike lock", into the eBay search bar to pull up a list of all the items on the site. After you do this, you can also specify whether you want a new or used product and then sort the listing based on the lowest price first by using the "sort by:" dropdown box. Another way to shop on eBay is to view the daily deals on bicycles and accessories as well.
As you are looking through the product descriptions and pictures, feel free to ask the sellers any questions you may have. Usually they are really good about getting back to you within a reasonable amount of time.
Conclusion
Riding a bicycle is one of the most enjoyable exercise activities there is, and it can be made even more pleasurable and safe by adding a few accessories to it. Certain accessories are necessary such as ones that increase safety and visibility. Other, such as tyre pumps, are needed to make repairs on the road bike if it breaks down.
No matter what people are looking for, there is likely to be multiple accessories available in several variations, including ones for entertainment, like a camera that attaches to the handlebars or helmet. Since there are so many manufacturers making parts for road bikes, anyone can find something for their bicycle by shopping online or going into a local bicycle shop.