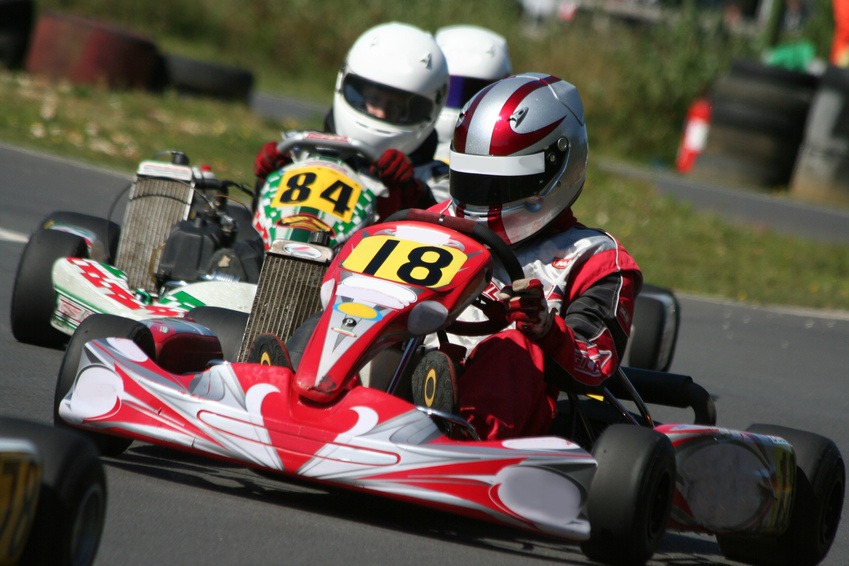 Go karting has become one of the most popular forms of moto-racing, mostly because it is a sport that suits people of all ages. It does not take a lot of experience or a very high budget to pursue, but those who are interested in trying it at a competitive level may need to invest in some high-quality go kart accessories. Whether users have go karts for fun or they are using them for competitions, it is essential to purchase and wear safety gear.
Buyers can choose from a variety of accessories for go karts, ranging from covers to lighting and upgraded seats. Regardless of the types of accessories they may wish to buy, doing some research and learning more about the products may help them make informed choices.
Accessory 1: Luggage Boxes
Luggage boxes are essential for carrying personal items or survival kits when go karting. They are available in various sizes, and buyers should make sure the luggage boxes they choose are a good fit for their go karts. Most users find luggage boxes helpful when it comes to carrying tools or simple snacks. Buyers can choose go kart luggage boxes from various manufacturers, with BERG being one of the most popular choices.
Accessory 2: Covers
A go kart cover is a good choice for those who want to store their go karts outside. This accessory covers the go kart entirely and ensures it is dry and ready to use at all times. Most go kart covers are made from water-resistant and durable materials, which means the vehicles are protected from rust and dirt. A heavyweight polyester material is often used when manufacturing go kart covers. Buyers can choose to purchase their go kart covers in various sizes and colours.
Accessory 3: Digital On-Board Computers
A digital on-board computer is an excellent accessory for a driver who wants to get actual information about driving time, speed, maximum speed, covered distance, and more. Some devices also include a digital clock, and most of them are compatible with a wide range of go karts. A popular choice is the BERG Toys digital on-board computer, which fits all BERG go karts. When shopping for go kart digital on-board computers, buyers should remember to check the types of batteries they need as well as the size of the displays in order to make sure the information is easy to read.
Accessory 4: Passenger Seats
Most sporting activities are better with a partner and go karting is no exception. By purchasing a passenger seat, owners can transform their go karts into two-seat vehicles that can carry an additional passenger. This is a perfect option for parents with two children. Go kart passenger seats are available in multiple colours and sizes, so buyers can easily choose models and styles that go well with the existing colour schemes of their go karts.
Accessory 5: Lighting Accessories
Lighting is very important for any go kart because it allows the vehicle to be visible in the dark. There are several kinds of go kart lighting available, including red LEDs for mudguards, lights for poles, LED headlights, and flashing lights for roll-bars. Buyers may also opt for light sets that include headlights, reflectors, and LED lights for the rear of the go karts. Regardless of the types of lighting chosen, buyers should remember to pay attention to the kinds of bulbs they need for future replacements.
Accessory 6: Tipping Trailers
Most tipping (or tipper) trailers for go karts that are available on the market feature pneumatic tyres and solid steel frames. These accessories are useful for carrying various tools or pieces of equipment around, and they come in various sizes and shapes. Buyers who want to buy tipping trailers should check the compatibility of the different trailers with their go karts. Many tipping trailers are compatible with numerous go karts models, so the choice should not be a very difficult one.
Accessory 7: Helmets
Helmets are perhaps the most essential pieces of motor racing safety gear. They are mandatory for users, regardless of their levels of experience. Buyers can choose from helmets made of fibreglass, which are more affordable, and higher quality carbon fibre helmets, which are more expensive. As for the designs, buyers can choose between full-faced and open-faced designs. This is a matter of personal choice, but buyers who are looking for the highest level of comfort should opt for open-face helmets. Choosing a go kart helmet in the right size is essential for comfort and protection. The chart below can help buyers decide which size is a good fit for them.
| | | | | | | | |
| --- | --- | --- | --- | --- | --- | --- | --- |
| Size | XS | S | M | L | XL | XXL | XXXL |
| Metric (cm) | 53 - 54 | 55 - 56 | 57 - 58 | 59 - 60 | 61 - 62 | 63 - 64 | 65 - 66 |
| Inches | 20.9 - 21.3 | 21.7 - 22 | 22.4 - 22.8 | 23.2 - 23.6 | 24 - 24.4 | 24.8 - 25.2 | 25.6 - 26 |
When shopping for go kart helmets, buyers should make sure they have accurate measurements of their heads available. The helmet sizes may differ from one manufacturer to another, so reading the product description carefully is highly recommended before making a purchase.
Accessory 8: Gloves
Go kart gloves are essential accessories for protecting the hands from abrasions and blisters that may occur during or after a race. They are also useful as protective gear in case of an accident. Most go kart racers prefer to use gloves because they absorb sweat, thus improving the grip on the steering wheel. A ride is more comfortable when wearing gloves, and buyers can choose them in various materials, colours, and sizes.
How to Buy Go Kart Accessories on eBay
Go karting accessories are numerous, and buyers may also feel overwhelmed by choice when it comes to purchasing what they need. Fortunately, those who choose to shop for such accessories on eBay can make the task easier by taking advantage of the intuitive search system on the website. The site is well known for featuring great deals on a very diverse range of products.
Regardless of the types of go kart accessories you want to buy, simply type related keywords into the search bar on any page to browse relevant results. If you are interested in buying a red go kart helmet, for instance, type that term into the search bar. Remember to have a close look at the product description and pay attention to the shipping fees order to determine the total price you need to pay for the item you choose.
Conclusion
As go karting is perhaps the most accessible form of racing, this sport has become popular with people of all ages. If you are one of the growing group of people who enjoy go karting as a hobby or you take part in various competitions, you may need a few accessories to make driving safer and more comfortable at the same time. Go karting gear requires a little bit of an investment, but it is essential for a smooth ride. From helmets and gloves to lighting and passenger seats, you can find everything you need on eBay. Regardless of the type of item you are looking to buy, you are likely to find it on the site with just a few mouse clicks. Buyers can also turn their attention to local sporting goods and automotive shops to find a selection of accessories.
Go Kart Accessory|Go Kart Light|Go Kart Cover|Helmet|Used Go Kart