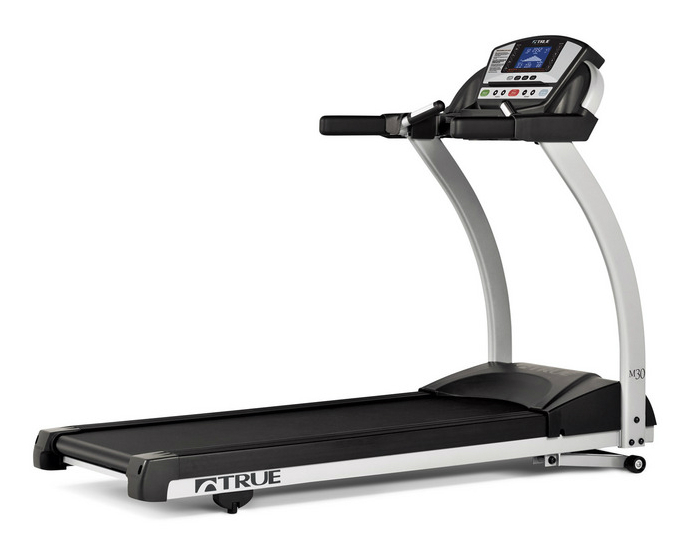 A treadmill is a sound investment for consumers who are interested in getting a workout but do not have time or money to join a gym. As far as home exercise equipment goes, the treadmill has much to offer. A treadmill burns many calories in a shorter period of time, providing an effective workout faster than other exercise machines or workout classes.
If consumers are considering purchasing a treadmill, it may be tempting just to pick one that is affordable, but there are a few considerations to weigh before buying one so purchasers know that they are getting the right treadmill. Each treadmill is different and offers various features that consumers must weigh before buying, and there are many types of treadmills available for purchase on eBay.
Consideration 1: Treadmill Budget
Budget is the most important starting factor when purchasing a treadmill. Since workout equipment is usually expensive, it is wise to have a budget in mind before shopping. One way to alleviate the high cost of a treadmill is to purchase a used treadmill. Treadmills vary widely in price, and this is mostly due to the features that treadmills offer.
A treadmill with fancier, more modern features is going to cost more than a basic model. Buyers should determine which treadmill features are the most important, and which ones they are willing to compromise on. Consumers should allow a bit of flexibility in the budget if they are not familiar with treadmills. They also need to figure out which features are the most important, such as size or design of the treadmill.
Consideration 2: Treadmill Smoothness
Treadmill smoothness, also called treadmill stability, is a crucial factor to look at when purchasing a treadmill. When consumers walk on the treadmill, it should be smooth and effortless, and not jerky or rough. Buyers need to know about the belt and what size it is. For tall people, the belt should be longer and wider to accommodate a longer leg span. The treadmill should also be able to absorb shock properly to provide a cushioned walk and avoid injury to joints and muscles.
The treadmill should not rattle, shake, or feel unsteady when consumers are walking or running. This is not only uncomfortable, but also potentially harmful. Walking and running on a treadmill should be smooth, easy, and feel safe.
Consideration 3: Treadmill Features
The features of treadmills are what sets them apart from each other and are likely the deciding factors for some buyers who enjoy having added extras on their treadmill. Some popular features include adjustable speed and incline to add difficulty to a workout, ports for MP3 players, a rack for a water bottle, and a pulse monitor.
Most treadmills have features which allow consumers to program their workout to their liking, and this makes it easy to exercise without worrying about changing the settings during workouts. Other features that buyers may consider include a digital LED display on the console, surround sound speakers, continuous horsepower, and varying speed ranges.
Consideration 4: Treadmill Size
Treadmills vary in size, and while some of them fold up for simple storage, some do not. Buyers should assess where they plan to keep the treadmill and how much room they have in that space before purchasing one. Treadmills are also quite heavy, so moving one may be difficult once it is placed in position.
Folding treadmills eliminate space problems by folding up from the bottom and clicking into place for easy storage. For consumers who do not need a treadmill with a longer belt, a treadmill with a shorter belt takes up less space.
Consideration 5: Treadmill Usage
Buyers should consider how they plan on using the treadmill, since various types of treadmills may be better equipped for specific types of workouts. While some treadmills are perfect for walking, others may be more suited to jogging and running. There is no use in buyers purchasing a treadmill that is designed for running when they only plan to use the treadmill to walk.
The difference is that some treadmills may focus on more high impact, cardiovascular workouts as opposed to a simple walking regimen. It depends on what type of workout buyers are seeking. Consumers who jog may want a more cushioned belt than consumers who walk, since walkers do not need as much shock absorption. A treadmill for running may also require a higher amount of horsepower.
Consideration 6: Treadmill Design and Style
While the basic set-up of a treadmill is generally the same across the board, treadmills are designed differently, so consumers need to select a treadmill that offers a comfortable and easy-to-use design for their specific needs. Buyers should ensure that the handles are padded and comfortable to hold onto, and that the console is easy to operate and see.
Buttons should be easy to reach and to push, and the heart rate monitor should be simple to access. Buyers should envision the treadmill as a whole and imagine themselves on the treadmill, and decide if it is easy to use and comfortable to work out on. If consumers want to watch their favourite television shows while they are working out, they should ensure the console is not too high up or does not block the television. They should make it is not hard to read a book as well, if reading while working out is what they plan.. A lower console is the best option in most cases.
Consideration 7: Treadmill Noise
One of the things that many people did not enjoy about treadmills of the past was the loud sound that they made while being used. Most modern treadmills have taken strides to alleviate the loud noise, but some treadmills are quieter than others. This has become a strong selling point, and buyers can see that some treadmills are marketed as quiet or silent models.
If consumers enjoy listening to music or watching television while using the treadmill, a noisy treadmill is a deal breaker. It may be worth it to consumers to try and find a treadmill that advertises itself as a less noisy model, so the noise of the machine does not overpower music or other entertainment that consumers use to enjoy their workout a bit more.
Consideration 8: Treadmill Safety
Accidents on treadmills may not be frequent, but they have been known to happen. The best way for buyers to protect themselves from a treadmill accident is to ensure that the treadmill they purchase has safety features to keep an accident from occurring. One of the most important safety features is a clip that consumers secure to their bodies, and in the event of a fall, it automatically turns the treadmill off to prevent harm.
Another safety feature to look for is that the handrails are easy to grip to steady oneself, and there is an emergency shut off switch that is easy to access. This is usually located directly on the console. Some newer models are even code protected, so children cannot accidentally switch a treadmill on when a parent is not around.
How to Buy a Treadmill on eBay
Get great deals on a new treadmill and other fitness equipment when you shop on eBay. To browse the available treadmills, navigate to fitness then select treadmills. If you are on a budget, you may want to set the price indicator to reflect that, so you only see treadmills that are in your price range. You may want to search by treadmill brand, so use the home page to key in search terms, such as "Lifespan treadmills".
Skip shipping a treadmill and opt for a local seller to pick it up in person, and you can try out the treadmill as well. Look at many images of the treadmill to ensure it is the type of machine you want, and click the "Ask a Question" button to communicate with the seller about the treadmill before purchase.
Conclusion
Using a treadmill is a simple and effective way to work out. For buyers who enjoy working out in the privacy of their own home or do not have time to head to the gym, a treadmill is the perfect way to work out. They are also easier on the joints and muscles than other workout machines, and they accommodate all skill levels whether consumers have never worked out before, or they are experienced exercisers.
With all the new and updated features that modern treadmills have, working out is a breeze, and when buyers purchase a treadmill that has an option for an MP3 player to be plugged in, exercising goes by fast and is fun with the addition of music.