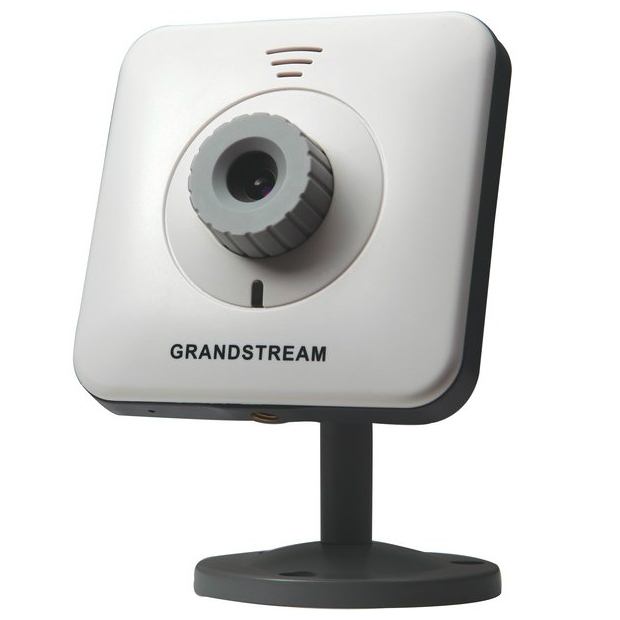 As security camera technology has advanced, powerful cameras have become increasingly affordable and available for use at home, as well as for professional purposes. Security cameras can serve a variety of purposes, the most important being intruder detection, and deterrence to any would-be intruders. Wireless security cameras are widely popular, and are often easier to use than traditional wired cameras, which can be more difficult to set up. Wireless security cameras can also offer a variety of useful features, such as night vision, microphones, and vandalism proof designs. A wide variety of cameras and other security equipment can be found on eBay.
Wi-Fi Enabled Cameras
There are a number of unique properties which make wireless cameras a good choice for many situations. Below is some benefits of wi-fi enabled cameras:
· Wireless cameras are easy to install, as no wiring needs to be run from the camera to the television screen or computer. The cameras simply need to be connected to a wireless network.
· The quality of video and audio provided by a wireless camera is often of a significantly higher quality than that offered by wired cameras.
· Wi-Fi cameras are also often much smaller than similar wired devices. This means they offer a more discreet option, and wireless cameras can be more easily hidden from view.
· However, due to the nature of wireless networks, signal interference from other frequencies can become an issue.
· In addition, the network which a wireless camera or cameras is connected to should be properly secured with password protection, and any other available security options. If a network is not properly secured, it may be possible for others to access it.
Types of Wireless Security Camera
There are a number of different types of wireless security camera which are widely available and suitable to meet the needs of different users for the specific project or environment that is required.
Outdoor Cameras
· A popular type of security camera is the outdoor camera.
· These types of camera are typically mounted inside a weatherproof covering which protects the camera itself from wind, rain and other weather which could impact the operation of the system.
· Wireless cameras are a good choice for outdoor use, as wiring does not need to be run back into the house.
· Outdoor cameras can be used to monitor gardens, entryways and approaches to a house or building.
Indoor Cameras
· Indoor cameras do not require the same protection as outdoor cameras, and are therefore sometimes smaller and cheaper.
· Indoor cameras can be easier to place, and will often be closer to the source of the network, which can mean a better signal.
· Indoor cameras can be used to monitor key areas in a house.
Fixed Cameras
· Fixed cameras are a simpler type of camera, which will be focused on one place and cannot be remotely controlled.
· These cameras can be used in a hands-free way, being left to monitor key areas without much intervention from the user.
· Placement of this type of camera is key, as the user will have to manually move them later if they need to be repositioned.
Pan/Tilt Cameras
· Alternatively, remotely controlled cameras such as pan/tilt cameras are also available.
· This means the view offered by the camera can be controlled by the user, offering versatility and meaning that a wider field of view can be covered.
· Pan/tilt cameras will often be used by those who will be more directly involved with their security system.
Infra-Red Cameras
· Infra-red cameras, or IR cameras, are suited for use only in dark spaces, or at night.
· These cameras make use of the infra-red spectrum to enable them to give useable footage in low light situations, where other cameras that are not equipped with this feature would not work.
· IR cameras have a range at which they are effective, beyond which nothing will be visible. This is a key specification of an IR camera, and is generally measured in feet or meters.
Day/Night Cameras
· Another useful type of camera is the day/night camera.
· These cameras offer a great deal of versatility, as they remain useful both during the day and at night.
· In daylight, the camera can offer good quality, often colour, and clear footage. Once the camera detects the light dropping below a certain level, it will switch to an infra red feed, offering night vision.
· The range of the camera at night will depend on the strength of the infra-red LEDs which are built into the camera.
Microphone Equipped Cameras
· Many cameras are not able to provide sound, only visual footage. A camera equipped with a built in microphone, however, can not only receive video, but audio as well.
· This can be a useful addition for home security cameras, and adds versatility to a security system.
Vandal-Proof
· If vandalism of cameras is a concern, then a variety of vandal-proof cameras are available.
· Vandal-proof cameras may offer a range of features to protect the camera itself from deliberate damage.
· This may include sealing the camera inside a protective dome, or otherwise hardening the camera to enable it to resist and damage.
· Alternatively, the camera may be designed to be easily hidden and less visible, avoiding damage to the camera by preventing it from being found.
How to Buy Wi-Fi Enabled Security Cameras on eBay
A wide range of wireless enabled security cameras, as well as wired cameras and other security items can be found on eBay.
· The full listing of available cameras can be found under the Cameras section of the Home, Personal Security category, available through the Home & Garden portal.
· The available listings can be narrowed down by categories such as price, brand, product type and item condition.
· The key specifications of a camera, such as the type or any features offered by a camera are generally prominently displayed in the item listing. This makes it easy to quickly see if an item meets any specific requirements.
· More detailed information, often including key specifications and pictures of the camera, can be found on the item page. This also includes information about the seller, such as item reviews and feedback ratings, which can help to ensure that a purchase can be made with confidence.
· If a specific camera is required, it may be easier and more effective to make use of the search function which can be found at the top of every page. Searches can be made to return results from across the site, or from within a specific category.
· Don't forget to look out for any deals on security cameras which may be available in the Home Security section.
Conclusion
There are many different types of security system available, and cameras offer a versatile and popular choice. Security cameras can serve to monitor the home, inside and out, and can also be used to serve as a deterrent. Wi-Fi enabled cameras are simpler to set up than wired systems, and can be placed anywhere within range of the receiver. Different types of camera are also available, which can be useful for different situations, such as IR cameras which can work in the dark. A wide range of cameras and other home security items, such as alarms, can be found on eBay.