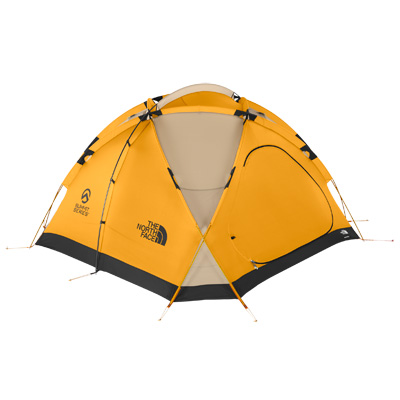 Camping in the great outdoors is a heady experience: mountainside or on a sandy beach, far from civilisation or just a bit off the path, there is something about the fresh air and the uncluttered environment that brings many people back to life. That said, before setting off on adventures large and small, it makes sense to prepare well. Checklists should include proper clothing, items for cooking, sleeping gear, navigation tools, and a first aid kit, as well as a few essentials for your home away from home, the tent.
A tent should be secure and comfortable, providing adequate shelter from the elements and a bit of privacy from neighbouring campers and creatures. There are several accessories that enhance the tent's function, efficiency, and comfort. Deciding what to pack also depends on other factors, such as how much weight one expects to carry, and the local terrain and weather conditions. Planning ahead can be the key to a happy, smooth camping trip.
1: Extra Tent Pegs
If there is a single accessory to have in abundance, it is pegs. Pegs, which are driven into the ground at the corners of the tent, are essential to keeping a tent securely fixed in place and preventing water from entering. However, they also tend to endure a lot of abuse, from overzealous hammering, to difficult ground conditions like rocks and roots. Over time, they wear down, and may break unexpectedly, or simply become unusable. Moreover, as small objects, they are more likely to be misplaced in the jumble of camping gear. Therefore, it is advisable to carry extras on every camping trip, just to be on the safe side.
There are different types of pegs, some designed with specific terrain in mind. Others may be intended for certain types or brands of tents. The following chart outlines some of the more common tent pegs.
| | |
| --- | --- |
| Tent Peg Type | Description |
| | Strong and durable, but heavy; recommended for weighty, family-size tents made from heavier fabric |
| | Lightweight, strong, and durable; good for lightweight backpacking tents |
| | Ultra lightweight and durable, smaller in diameter than aluminum, making it easier to drive into ground; if hammered into a rock, titanium tends to flex slightly, preventing bending |
| | Lightweight plastic pegs designed to hold in sandy ground; ideal for beach camping; some, such as Supa Peg, are UV-protected to prevent sun damage |
| L-Shaped Pegs | Lightweight shape but cannot be hammered into ground; also, prone to breaking |
| V-Shaped Pegs | Have V-shaped sides that taper to a point; increased surface area provides more holding power |
| | Plastic pegs with battery-operated LED lights on top; make tent area visible; prevent tripping in dark over pegs; add some degree of illumination |
Buyers should note what type of terrain the pegs are intended for. In addition, it helps to note whether a specific kind of peg is intended for their particular tent.
2: A Rubber Camping Mallet and a Peg Puller
Depending on the type of peg, campers setting up their space are likely to need a rubber mallet to drive the pegs firmly into the ground. And when it comes time to pack up, a peg puller makes it much easier to remove the pegs from the ground.
3: Additional Tent Poles
Tent poles hold up the sides of the tent. They tend to be fibreglass or aluminum, and technology has done much to improve the durability and flexibility of a tent's structure. However, damage may occur, due to inclement weather or improper use. For this reason, it helps to have extra tent poles on hand. When buying additional poles, pay close attention to the specifications of the originals, including length, diameter, material, and how they connect to the canopy.
4: A Footprint
A footprint is a tarp that goes under the tent; it is made of waterproof material that is tougher than the base of a tent. Pitching a tent on a footprint helps protect it from water and abrasion, thus prolonging the life of the tent. And since it prevents morning dew from seeping into the tent and water from pooling underneath during wet weather, a footprint makes the tent a more comfortable place to be.
Footprints are sized exactly to the dimensions of the tent's floor. They should not extend beyond the tent's edges, as rain could drizzle in and collect in a pool underneath the tent. Some manufacturers offer the option of purchasing a footprint along with a tent; otherwise, look for one that is the precise size.
5: Rope
An often-overlooked camping accessory, rope can come in handy on numerous occasions. Aside from being used to tie a tent to its pegs in many setups, rope can also connect a tent to a tree in case of a storm or very windy weather.
6: A Tent Heater or Tent Fan
Having a tent heater ensures that the inside of your tent is comfortable, no matter what the temperature outside. On the other hand, in hot conditions, it helps to have a tent fan to keep things cool inside. Zipping up a tent to keep the bugs away may prevent air flow; a tent fan helps to circulate the air. Some fans come with a light for a convenient, two-in-one accessory.
7: Camping Lantern
A camping lantern is a kind of symbol of the camping experience, in all its charm and ruggedness. These indispensable devices provide illumination inside and outside the tent, whenever and wherever needed. They may be run on fuel or batteries; be sure to take along extra supplies of either so you are not left in the dark.
8: Tarp
A tarp made of heavier material can be stretched over a tent for added protection from sun and rain. It also functions as an open shelter around the tent area, for a perfect cooking, reading, and relaxing, no matter what the weather is up to.
9: A Repair Kit
Accidents happen, and even quality tents can get snagged, torn, or ripped for one reason or another. Unforeseen damage to your tent could create problems and ultimately shorten your stay in the woods; to prevent this, be sure to have a repair kit with you. Kits are available for purchase, or you can assemble your own. Be sure to include seam sealer, tent waterproofer, needle and thread, a few pieces of tent material or repair tape, and screen material.
How to Buy Tent Accessories on eBay
When planning your next camping trip, eBay can be a helpful resource, with a vast selection of accessories to make your adventure a success. There are plenty of deals on all kinds of outdoor equipment or tents and swags, so you are likely to find what you need at a competitive price. Starting from the website's home page, type keywords related to what you are looking for into the search bar. For example, you can enter "fibreglass tent poles", or "LED tent lantern".
Before buying, read the item description closely, noting specifications like material, dimensions, weight, quantity, and condition, and verify whether there are extra postage fees. You should research the seller a bit, too, to ensure they are reliable: check their feedback score and look at comments left by past buyers.
Conclusion
Camping is an excellent way to enjoy and explore the outdoors. When planning a trip, campers should include certain accessories that enhance the comfort and security of the tent. It is important to bring extra tent pegs; these vital tools hold the tent to the ground for a stable, solid base, but tend to get worn or misplaced. Likewise, spare poles and a repair kit can help fix any unforeseen damage to the tent's structure. A rubber mallet and peg puller are crucial for pitching and dismantling a tent, while rope can help hold it in place, among other things. For added comfort and durability, a footprint is highly recommended underneath the tent, particularly if it is a lightweight tent. An overhead tarp gives additional shelter. Inside, a lantern and a heater or fan keep things comfortable. Some accessories, like a footprint or pole, need to be matched to a tent's specifications, so buyers should be aware of these as they shop. The right tent accessories can be crucial in making a camping trip run smoothly.