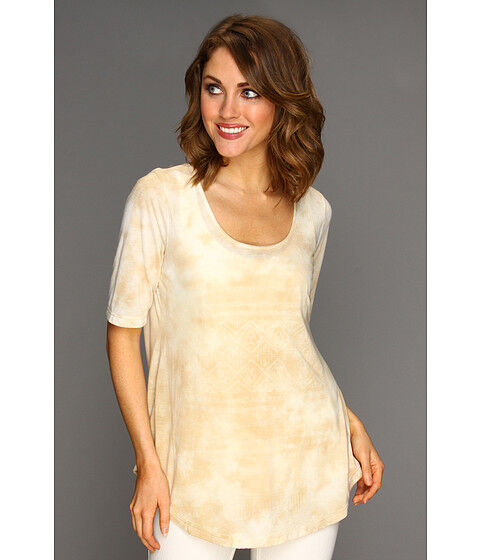 A blouse and jeans is one of the most versatile outfits that a woman can wear because it can be worn to a semi-formal occasion, a night out in town, or when going shopping. Typically, a good pair of jeans can never really go wrong, especially if paired with stylish heels and a blouse. However, choosing the right blouse depends on the occasion, the figure of the woman wearing it, and even the weather.
There are plenty of different types of blouses to choose from. Women looking for a great deal on a blouse can also choose to look on eBay where they might also find stylish options not available at local stores. The following blouses are options for any woman who wants to pair her tops with jeans.
Stylish Blouse 1: Fitted
The fitted blouse is one of the most popular styles for many women because it is extremely versatile and usually very flattering. The fitted blouse can be either made of stretch material or tailored at the waist to hug the curves. The shirt can be worn either tucked into the jeans for a semi-professional look or worn over them for a more casual look. Depending on the woman, the waist of this type of blouse should have different levels of curve. For example, an hourglass figure might require that the waist of the blouse be significantly smaller than the bust and hips. On the other hand, a banana figure is perfectly flattered by a standard off-the-shelf fitted blouse.
What to Avoid
Women who are a little on the heavier side should avoid fitted blouses as they do accentuate any problem areas. Large bulges on the belly are made worse by putting a fitted blouse over them. Wearing a poorly fitted blouse with a larger bust also increases the appearance of size on the waistline so this one should be worn carefully.
Considerations
Women with a smaller figure can consider pairing the fitted blouse with skinny jeans to accent their shape. Women who are wider on the top than the bottom can wear boot-cut or flared jeans to balance their figure. Women with more weight on their belly can choose high waist jeans to help tuck in their belly and then drape the shirt over the jeans for a slimming effect. Fitted blouses can be very unflattering if not worn properly for a specific figure, so it is important to choose carefully.
Stylish Blouse 2: Camp Shirt
The camp shirt is typically considered to be casual. Camp shirts usually have pockets on the bust and roll-up sleeves. Camp shirts can be tied at the waist for a slightly more casual look but can also be worn unbuttoned with a camisole or women's tank top underneath. The style is very versatile and can often be worn to work. There are many very feminine versions of this blouse including with flower prints and lace.
Stylish Blouse 3: Neck Tie
Neck-tie blouses are very stylish and fashionable and can be worn in a variety of ways. These shirts are typically found in lightweight and sometimes opaque styles meaning that it might be a good idea to pair them with a camisole. Neck-tie blouses pair very well with jeans because the bow at the neck softens the look and can make a basic pair of jeans very simple and elegant. Many of these blouses are made to be oversized or long but they can also be worn tucked into jeans for a slightly more formal look. Women with pear figures should most likely avoid this type of blouse unless they plan on wearing a belt at the waist or are purchasing a very fitted version.
Stylish Blouse 4: Draped
Draped blouses are very popular for casual looks and can make most women look fabulous. Draped blouses tend to be very formal if in a thin fabric but can be a perfect casual look for any woman if purchased in a cotton, nylon, or other slightly heavier material. Silks and imitation silk styles can be paired with jeans for an elegant and semi-formal look. Women who would like to hide their tummy can always use a draped blouse as a failsafe because it is typically loose and flowing from the shoulders down. As a result, the style is easy to wear and especially flattering on older women.
Stylish Blouse 5: Empire Waist
An empire waist blouse is a great alternative for anyone who would like a more fitted look on the bust but still prefers the shirt to be loose over the belly. Empire or drop waist shirts are usually fitted with elastic just under and over the bust and then have a waterfall like effect over the belly. This can help to hide problem areas but can also look very elegant. Depending on the fabric, the empire waist blouse can be very casual or very formal with jeans.
Stylish Blouse 6: Ruffle Collar
While the ruffle collar should be chosen with care, it is a great option for pairing with jeans because it adds a very feminine note to a look that could come off as drab if done incorrectly. Typically, older women have an easier time getting away with more ruffles but the look can be very elegant for younger women as well. Choose a solid colour so that it is easier to wear. Ruffles should be small or medium but large ones can be very fashionable to pair with a blazer for an evening out.
Stylish Blouse 7: Peter Pan Collar
The Peter Pan collar blouse is simply a very large collar that is usually ornamented in some way. The trick with this type of collar is that it should be the main centrepiece of the outfit and should usually replace any jewellery. Options for Peter Pan collars include sequins, rhinestones, studs, spikes, faux jewels, beads, and more. Blouses with Peter Pan collars are very easy to find on sites like eBay and come in fitted and loose styles.
Stylish Blouse 8: Chiffon Blouse
Chiffon blouses can be printed or a solid colour and can be opaque or solid. However, chiffon is always an elegant and fashionable style of blouse to pair with jeans. Chiffon is most suited to summer looks because the material is very light and usually this type of blouse should be paired with a camisole. Most women wear chiffon blouses loose over their jeans. For women who want to accentuate their waistline, pairing an opaque chiffon blouse with a beige or white T-shirt shows off the figure while remaining modest and perfect for wearing with jeans.
Stylish Blouse 9: Three-Quarter Sleeve
The three-quarter sleeve blouse is a classic and basic wardrobe staple but it is also very easy to pair with jeans. The three-quarter sleeves make it the perfect alternative to pairing a jacket with shorter sleeves so that the blouse can be worn in cooler temperatures. Most women should check the exact length of the sleeves and then choose a style that suits them.
Buying a Stylish Blouse to Wear with a Pair of Jeans on eBay
eBay is an excellent place to look for tops because not only can you find a great deal on a blouse but you can also choose to search and look through multiple styles without ever leaving home. eBay is also great for comparing options, checking out different colours, and finding unique styles. Most women can also look for hard-to-find sizes on eBay such as XXS or 4XL, or anything in between.
Sellers on eBay list blouses in new and used condition and you can buy high-end designer or basic budget blouses. eBay specific considerations for buyers include that you read the full description before purchase and that you check the shipping time and cost, especially if the outfit is intended for a specific date. It is also a good idea to always purchase from a seller with good feedback as well.
Conclusion
Purchasing a stylish blouse to be worn with jeans is relatively easy as there are many fashionable styles. Women who are looking for a deal on blouses can search eBay where there might be a range of different styles and options that cannot be found locally. Typically, the term blouse is used to describe a standard women's shirt with sleeves and usually buttons although the shirt may also be sleeveless and sometimes without buttons.
A fitted blouse is one of the most popular and stylish options to wear with a pair of jeans. Chiffon and silk are also popular because they add a note of feminine elegance to the outfit. Ruffled, draped, or empire waist blouses can also change the look of the outfit. Most women should try to purchase a blouse and jeans that suit their figure and style so that they have a very flattering and stylish combination.