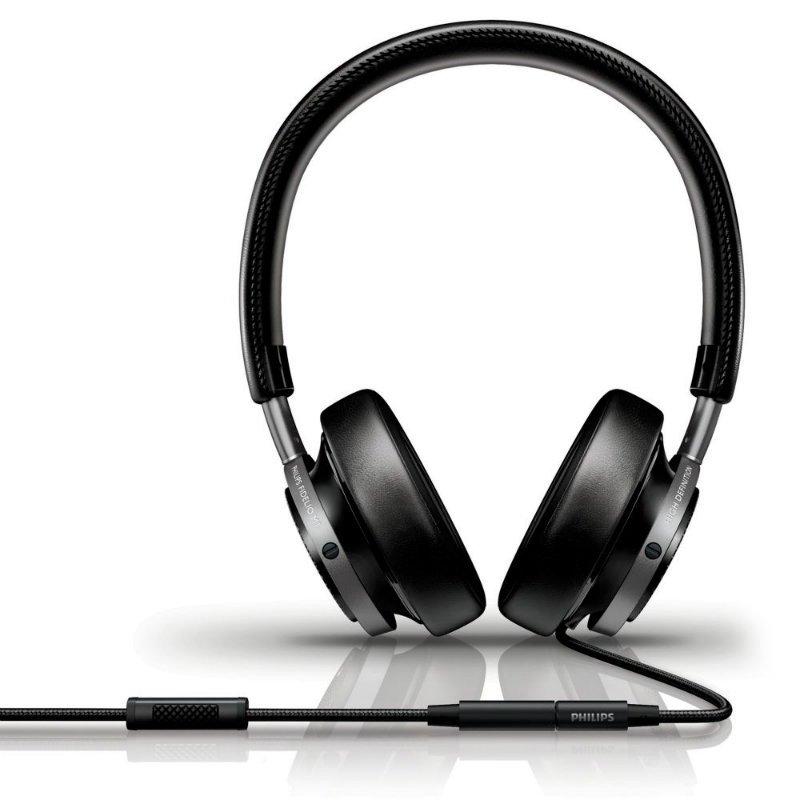 It is difficult to walk down the street without seeing most of the population plugged in to one device or another. Busy offices are filled with workers wearing headsets and mobile pieces connected via Bluetooth, able to enjoy freedom of motion without losing their connection. Athletes routinely workout with music firmly in place, moving to the rhythms that move them.
Deciding which brand and style of headphone to purchase depends on how the buyer intends to use the headphone. This guide is geared towards helping those who prefer the on-ear style.
Choosing On-Ear Headphones
One of the most obvious reasons for choosing on-ear headphones is the comfort factor.
Ear buds
can cause an ache around the ear canal from prolonged use. They also block more external sound from the environment, which can be a dangerous thing if you are cycling or jogging on a roadway. On-ear headphones are comfortable to wear for prolonged use and do not completely block sounds from the surrounding environment. Physical comfort is as important as sound quality when it comes to on-ear headphones.
Sound
Sound quality is very important for all headphone types. The Supra-aural (on-ear) headphone sits directly on the ear, not inside the ear canal. This type features a much larger driver than that which is found within the IEM (ear bud or in-ear-monitor). Sound quality can vary greatly from one brand to the next. One way to help discern which brand or style might be more appealing to the buyers ears is to understand what sort of music the buyer prefers to listen to. For those who enjoy music with a heavy bass sound and deep rhythmic beats, Beats by Dre is a good choice that caters to those frequencies of sound. However, if deep bass isn't your passion, Bose on-ear headphones are an excellent choice that flatters most styles and genres, from rock 'n' roll to jazz.
Style
The styles of on-ear headphones vary from brand to brand, and even vary within a single brand.
Audio Technica
features a style that simply clips over each ear with a slender cord that joins to combine in a 'Y' shape for the input plug. These are lightweight, relatively inexpensive, and come in a range of colours.
Bose
is at the other end of the pricing spectrum. These on-ear headphones are usually connected by a band that rests across the top of the head and rest against each ear. Some have cords while others use Bluetooth, which renders them cordless. Bose is a brand for audiophiles who don't mind spending the extra cash for superior sound quality and style.
Sony
is another excellent alternative for the audiophile who wants to exercise and sweat while enjoying high-quality sound on the go.
Features
There are a few different features available for on-ear headphones that should be considered before making a final purchase. Based on the buyer's needs and habits, some of these features might make or break your decision.
Foldable on-ear headphones fold up which makes them easy and compact to carry when travelling.
Microphone enhanced on-ear headphones are an excellent choice if you expect to use them in conjunction with a phone in case a call comes through or for multiplayer gaming.
Noise cancelling on-ear headphones actually get rid of noise as opposed to simply blocking it. This technology works best with low to mid-frequency noise.
Wireless on-ear headphones use Bluetooth technology to connect to smart phones, mp3 players and iPods. This allows for freedom of movement without having to tangle with cords.
Other Considerations
Buyers should also consider buying gently
used
or new, never used on-ear headphones on eBay. This option is a great way to save a bit of money and still buy quality merchandise. Also, when buying noise cancelling or wireless on-ear headphones, remember that they will require batteries to operate.
Buying On-Ear Headphones on eBay
Buying on-ear headphones on eBay is easier than one might assume. One should begin by navigating to eBay's homepage and selecting 'electronics'. Next, the buyer should choose 'mp3 player accessories' from the navigation sidebar. From that page, shoppers can choose 'headphones, ear buds' from the sidebar. From here, the buyer will be able to further refine a search based on desired features such as brand, condition, colour, and style.
Before making a final purchase, the buyer should make sure to carefully read all details about the product from the seller, as well as the seller reviews. If the buyer is on a tight budget, eBay Deals is another place to check for a great price on a pair of on-ear headphones. One never knows what one will find unless they take the opportunity to search!