Debuting in the early 1990s,
Harmony Kingdom Box Figurines
-- also known as
Treasure Jests
-- are small sculptural containers depicting animals, people, plants and flowers, fish, and other creatures, often with great humor. They range in size from just a couple of inches square to six inches or so square. They were originally created in 1989 by Martin Perry in the Cotswolds area of Great Britain and produced there as a cottage industry, gradually enlarging the line to include works by other artists. Then Perry's company, Antiquark, contracted with the American
Harmony Ball Company
for boxes to hold the company's chiming Harmony Balls, which soon expanded into the
Harmony Ball Company
selling just the boxes to hold jewelry and other small treasures. In 1995,
Harmony Kingdom
was born.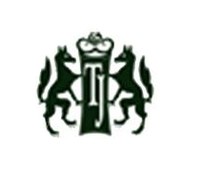 They were deliberately designed to be a limited collectible, complete with introductory dates, retirement dates, specialty editions, different versions within the same edition, mold or paint variations, and surprise pieces such as the one-of-a-kind jeweled versions that show up in the ordinary wrapping of certain very special collections. Each also contains
"The Secrets Of The Kingdom"
: an ongoing series of storylines and artistic in-jokes that are explained on the company's website at
http://www.harmonykingdom.com
. For example, pieces by Peter Calvesbert always have a mouse on them somewhere, and pieces by David Lawrence always include an acorn. Under the supervision of Artistic Director Martin Perry, the whimsical and sometimes amazingly realistic animals of the
Treasure Jest
series, the beautiful blooms of
Harmony Garden
, and the entire
Harmony Kingdom
line all display the craftsmanlike attention to detail and quirky sense of humor for which
Harmony Kingdom
's artists are known.
Each prototype is hand carved, then a mold is made. The
Box Figurines
are poured from a special blend of crushed marble and resin that resembles ceramic, then individually painted by hand. Most of this production takes place in Wimberley Mills, in the scenic Cotswolds area of Western England, with all of the work done by local craftspeople as a traditional cottage industry, but some has been outsourced to China in recent years.
There are 26 collections listed altogether on the company website as well as 2 more collections produced by the
Harmony Ball Company
which are available on eBay as subcategories of the
Harmony Kingdom category
. We discussed half of those collections in Part 1 of this guide in
A Collector's Guide To Harmony Kingdom Box Figurines~1
and will discuss the other half here.

Limited Editions
includes a variety of
Box Figurine
pieces from various
Harmony Kingdom
collections made in numbered
Limited Editions
.
Produced in China,
Lord Byron's Harmony Garden
was created by Monique Baldwin and tells the ongoing story of Lord Byron the Ladybug and his floral adventures in search of a ladybug love. The exterior of each
Box Figurine
is a flower, while the interior contains carvings that advance the storyline. In
Marigold
(shown below), Lord Byron plans a Venetian rendezvous with Legs the Caterpillar, and the two talk of love, poetry, and the meaning of life in the grand Marigold Canal. Hallmarks include ©, star, HBC logo, ed.#, M, and eye.
Nature/Nurture
expresses the profound emotional ties between parent and child. The touchstone theme of each
Nature/Nurture
Treasure Jest
Box Figurine
is a quality that all parents endeavor to pass on to their little ones. These 12 pieces were created by Martin Perry Studios in 2003 and 2004 and produced in a
Fixed Edition
of 2500. They are not retired, but they are hard to find.
The 12
NetsUKe
are a subset of the
Treasure Jest
animals that were carved by Peter Calvesbert in 1999 and 2000 and produced in editions of well under 10,000 each. Some, but not all, have been retired, one as recently as October 1, 2008.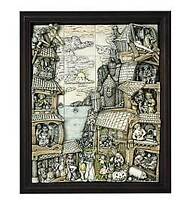 One of the
Harmony Kingdom categories
that can be found on eBay,
Picturesque
is a collection of marble resin tile figurines. Like
Harmony Kingdom
Box Figurines, every tile is exquisitely detailed and reveals the wit and irony for which
Harmony Kingdom
has become known. Hidden secrets are encrypted into each stand-alone tile, and when viewed together an endlessly engaging story unfolds. There are three group and seven solo stories altogether, most of which were carved by Ann Richmond and made in China. Shown above is
Wimberley Tales
by Mark Ricketts.

Made by the
Harmony Ball Company
and technically not part of the
Harmony Kingdom
but available on
eBay
under the
Harmony Kingdom category
,
Pot Bellys
come in three subsets:
Historical Pot Bellys
,
Animal Pot Bellys
, and
People Pot Bellys
. Standing approximately two inches tall, each has a hidden compartment suitable for concealing tiny treasures.
People Pot Bellys
include a lawyer and a nurse, and all are retired. Many of the
Animal Pot Bellys
are retired as well, including the
Calendar Cats
and
Dog Days
collections..
Historical Pot Bellys
include Alexander Graham Bell, Agatha Christie, Al Gore, Abraham Lincoln, Amelia Earhart, Annie Oakley, Buffalo Bill, Andy Warhol, Albert Einstein, William Shakespeare, and many more. Shown above is the
Historical Pot Belly
curio cabinet.
Another
Harmony Kingdom category
that can be found on
eBay
,
Roly Polys
are rotund characters
carved by Adam Binder and inspired by famous folks known for their larger-than-life style.
Box Figurines
in this series include Mae West as a dolphin and Winston Churchill as a bulldog along with Queen Victoria; W.C. Fields; Benny Hill; Dom DeLuise; Pavarotti; Dizzie Gillespie; Marlon Brando; Jackie Gleason; Curly from The 3 Stooges; Alfred Hitchcock; Louis Armstrong; Zero Mostel; Orson Wells; Liz Taylor; Elvis Presley; Mama Cass; Bela Lugosi; Botero; Lou Costello; Fats Domino; Oliver Hardy; the drag queen Divine (shown below) -- even Fergie (the Duchess of York, not the Black-Eyed Peas vocalist), Rush Limbaugh, Rosie O'Donnell, Roseanne Barr, Ozzie Osbourne, and Monica Lewinsky (appropriately rendered as a blowfish -- LOL).
Hard Body
(i.e., solid and non-opening) versions of some of these
Box Figurines
also were produced, but in much smaller numbers -- only several hundred per edition of several thousand
Box Figurines
.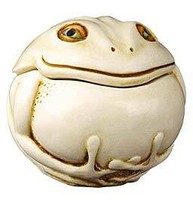 For Halloween, there are specialty
Roly Polys
:
Fang
the bat;
Frankie
(Frankenstein);
Bones
the skeleton;
Boris
(Karloff) the mummy; and
Hilda
the witch along with miniature
Roly Poly
Hard Bodies
Lon
(Chaney) the ghost and
Jabba
(the Hut) the eye in a
Fixed Edition
of 2000 and 500 respectively.
Bela
(Lugosi, depicted as a vampire, of course) also is appropriate for this holiday.
For Christmas, there are
Nick
(as in Saint Nicholas) and
Rudy
(the reindeer). They were produced in U.S., U.K., and Canadian versions, each wearing the proper flag on the back of the jacket. In the U.S. version, there were 7000 boxes with standard paint, 700 boxes with vivid paint, and 700
Hard Bodies
. In the U.K. version, there were 1500 boxes with standard paint, 100 boxes with vivid paint, and 50
Hard Bodies
. In the Canadian version, there were 500 boxes with standard paint, 50 boxes with vivid paint, and 25
Hard Bodies
. This is typical of what makes
Harmony Kingdom
limited collectibles so special.
Also produced especially for Christmas, Peter Calvesbert has created a Santa Claus every year since 1995. Each piece is a
Timed Edition
and retired after its holiday season. These usually sell out well in advance of the actual holiday. Other holiday and special occasion pieces can be sought out on
eBay
or at
www.harmonykingdom.com
in the Custom Piece Search for everything from anniversaries, Bon Voyage, Christmas, and Easter to Father's Day, Graduation Day, Halloween, Mother's Day, and New Baby to Valentine's Day and Weddings.
Romance Annuals
were carved by various HK artists and produced in the early 2000s. They depict pairs of
Treasure Jest
animals in love.
Royal Watch Collector's Club
pieces were produced for and exclusively available only to members of the Royal Watch Collector's Club,
Harmony Kingdom
's official collectors organization.
Sidelines
represents a collection of various collaborative projects and non-
Box-Figurine
products, including two teapots (
Crackin' Brew
and
Y2HK4K
) made with
Cardew Design Studios
; a
Harmony Circus
serigraph;
Harmony Kingdom
Reference Guides and a video; a Paint-Your-Own Kit;
HK
displays; pewter pens; and silver
Treasure Jests
that unscrew to reveal a miniature compartment. The
Sidelines Collection
also includes the
Wee Beasties
, tiny endangered animals less than two inches square and available only as a subset of the
Zookeepers
collection.
Harmony Kingdom
also has partnered with
Longaberger
to produce at least eight
Box Figurines
featuring the company's famous handmade baskets.
The
Signature Series
is a subset of five
Treasure Jest
Box Figurines
created by and named for various
HK
artists between 2003-2004. They were produced in
Limited Editions
of 2400 except for
Perryalism
by Martin Perry, which was produced in a
Limited Edition
of 600.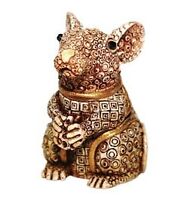 The
Tapestry Collection
is a group of six
Treasure Jest
animals created in 2004 by David Winter and named for the various fabrics that inspired their opulent and ornamental style:
Chiffon
the rabbit;
Damask
the mouse (shown above);
Gabardine
the pig;
Sateen
the cat;
Saxony
the frog; and
Tweed
the duck. Rich texture, subtle coloration, and intricate patterning combine to create a visual and tactile delight. Each piece, when opened, reveals a simple carved heart, and these creatures' eyes glitter and glimmer with the richness that comes only from genuine black Swarovski crystals. Every
Tapestry
piece is a numbered
Limited Edition
of 1500 worldwide.
Timed Editions
are
Treasure Jests
made for certain seasons, including the
Holiday
and
Millenium
subsets and
Romance Annuals
.
Treasure Jest
is the default term for Harmony Kingdom's witty, whimsical
Box Figurines
.
Two By Two
is a unique collection of paired animal figurines created by Adam Binder and named for famous couples:
Anthony & Cleopatra
the rabbits;
Barney & Betty
(Rubble, from The Flintstones) the pigs;
Bonnie & Clyde
the geckos;
Franklin & Eleanor
(Roosevelt) the owls;
Marie & Pierre
the cats;
Ranier & Grace
the dolphins; and
Samson & Delilah
the lion and lamb. Each may stand alone or complement its partner perfectly. They were made in worldwide editions of 2000-3000 and retired in 2002.
Zookeepers
are
Limited Edition
Treasure Jests
that represent zoo animals, including a
Family Reunion
of monkeys,
Gentle Giant
pandas,
Ivory Tower
owls, polar bears that
Play Ball
, and greyhound
Retired Racers
.
Zookeepers
also involved adoptive collaborations benefiting rescue and rehabilitation organizations and habitat improvements in zoos and wildlife refuges.
Two kinds of hallmarks are found on
Harmony Kingdom Box Figurines
-- the carved hallmarks and the Crown Stamp -- indicating each item's authenticity and origin. Here is the official rundown on
HK
hallmarks as taken from the company's website @
http://www.harmonykingdom.com/news/story.asp?id=531&ex=jpg
. For details, see
A Collector's Guide To Harmony Kingdom Box Figurines~1
.
Carved Hallmarks:
The carved hallmarks are usually located on the exterior of
Harmony Kingdom Box Figurines
, although sometimes they are on the lid of the Box Figurines. These include year of creation hallmarks, artist hallmarks, and edition numbers. Hallmarks do not follow any set sequence in their appearance on each figurine. The copyright symbol © has appeared on all
Harmony Kingdom
pieces since 1994, and the
Harmony Ball Company
treble clef has appeared as a hallmark since 1997.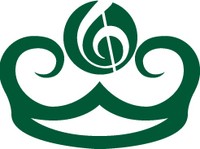 Crown Stamp:
Harmony Kingdom
's crown stamp appears on all pieces from mid-1995 to the present. The crown itself remains consistent, but the small icon at the top of the crown changes from year to year. Thus, the crown stamp indicates the year of production. This is sometimes different from the year of creation, as artists may finish carving their work in one year but the piece may not actually be produced until the following year or even later. The crown stamp may be found on the base of the box or on the bottom of the lid. If your
Box Figurine
has no crown stamp, it probably was produced sometime before July 1995.
eBay
is a great secondary market for retired and/or otherwise unavailable
HK
pieces, but it's also a good place to find rare brand-new items, still in their original boxes with all documentation. Others have been carefully displayed, but all are suitable to be treasured by their lucky new owners. As previously stated,
Harmony Kingdom
pieces are available in several
Harmony Kingdom categories
:
Garden Party
,
Jardinia
,
Picturesque
,
Pot Bellys
,
Roly Polys
, and
Other
. There usually are a couple of thousand
HK
pieces available on
eBay
on any given day, but opting to have your search include
Store Inventory
will double or even triple your results. Just click on "Store Inventory" on the left-hand sidebar of any
Search
page to have those items included in your search results.
You also can search for pieces by name, production number (although not many sellers list them that way), or by keywords such as "
owl
" (the type of animal you're looking for) or "
Santa
" (the type of figure) along with "
Harmony Kingdom
". In fact, searching just by "
Harmony Kingdom
" (with or without quotes) is a great way to pull up miscategorized items that won't show up in a search of any of the
Harmony Kingdom categories
. You might also do well to search by keywords
Harmony Circus
,
Harmony Garden
, or
Jardinia
(
Garden Party
,
Picturesque, Pot Belly
, or
Roly Poly
will pull up too many non-
HK
items). Miscategorized items can be great bargains since less buyers tend to find them. Again, including
Store Inventory
in your search will triple your results and show you many great pieces at Buy-It-Now prices.
Thank you for reading our guide. If you found it helpful, please vote by clicking "Yes" below.