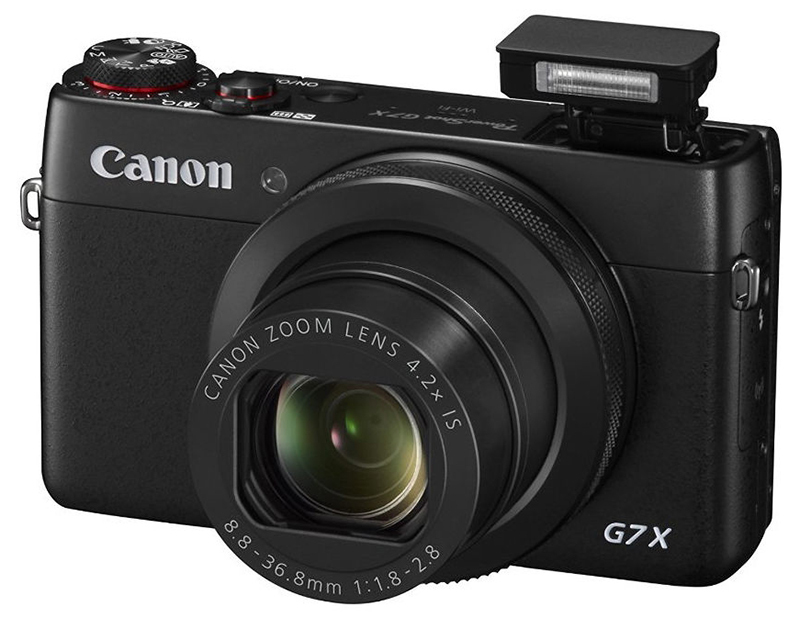 Canon has been a worldwide leader in digital camera production since 1984. The Canon PowerShot line began in 1996, and stands today as a top seller in the Australian market and across the world. The PowerShot camera is known for its compact design and as a point-and-shoot camera. There are numerous series of PowerShot products and each features different benefits, which means these devices are diverse and thus suit a wide range of photographers and uses. Low-cost beginner cameras are available for casual users, while advanced dSLR (digital single-lens reflex) ones are an option for professionals.
When shopping for a Canon PowerShot, consumers may be shocked to find well over 20 types of cameras in stock on any given year. With so many types of PowerShots consistently for sale, attempting to find the right Canon PowerShot can be overwhelming. This guide provides a general overview of the various PowerShot series to aid in figuring out which one is most suitable. Then, a comparison on what cameras excel at certain aspects, such as image quality, will be provided.
Overview of Canon PowerShot Cameras
The Canon PowerShot 600 was the first PowerShot to hit retail, but has since been discontinued. All sorts of series have now taken the spotlight. The PowerShot A Series is designed for fun and casual use, and suits regular users and beginner photographers. Those looking for specialty waterproof and element-resistant cameras find them with the D series. The ELPH cameras were constructed to fit nicely into a pocket. The new N series is an ultra-compact line made for on-the-go sharing on social media, as it has built in Wi-Fi and is Facebook ready. The S/SX series began as a compact line with ultra-zoom capabilities, and has evolved into very capable camera and is now a star among all PowerShot cameras. The G series is the elite line and is highly regarded among pros and enthusiasts.
In addition to these series, there are also two types of specialty features seen commonly in PowerShot cameras. The IS (image stabilisation) PowerShot cameras, which are now a part of the A series, help reduce the chance of blur and imperfections. The HS (high sensitivity) cameras are great for low light situations.
Comparing Canon PowerShot Cameras Series by Series
As technology in cameras evolves and improves, new Canon PowerShot cameras are most likely going to be better than previous ones in the same series. Hence, this comparison uses only the newest and best products from each series to determine which cameras excel in the following aspects: image quality, design and userability, durability and features.
Image Quality
In terms of image quality, the G series has always been the go-to choice, and that hasn't changed of late. The Canon PowerShot G7 X, which was released in late 2014, boasts an impressive 20.2 megapixels, can shoot 6.5 frames per second, has 31 focus points and features a solid DIGIC 6 image processor. The SX 700 HS, with its 30x zoom lens and 16.1 megapixels, is close behind. The A4000 IS is also of note, as images this 16-megapixel produces showcase detail and colour accuracy that hasn't been seen in the A Series before.
Design and Userability
Portability, appearance, control layout and overall feel are vital here. The ELPH 340 HS tops the list not only because it comes in several colours, but also since it is compact and everything is organised for quick and efficient use. The Canon PowerShot N100 comes in a close second, as it has an ultra-compact build, wonderfully imagined controls and a sleek look. The SX610 HS is also of note for its bold colouring and thoughtful layout.
Durability
With the PowerShot cameras, durability is rarely a question. The shock-resistant D30 can handle a lot. It's waterproof to 25 metres, dust proof, and can handle temperatures between -10 and 40-degrees Celsius. The D20 and D10 are also worthy of praise. The G1 X Mark II, which weighs 558 grams and has a 5x wide-angle lens, is quite sturdy as well.
Features
Undoubtedly, the G7 X takes the crown here. Features such as full high-definition video shooting, Wi-Fi, tilting touch-screen display and a wide aperture zoom lens make it a gem among all PowerShot products. There is also an improved Raw shooting mode, which pros will be glad to hear. The G16, with a Raw format, long battery life, red-eye reduction and built-in viewfinder, has some solid features. The SX 710 HS also comes with ample features, such as a high sensitivity system, zoom framing assist, intelligent image stabilisation, story highlights and more.