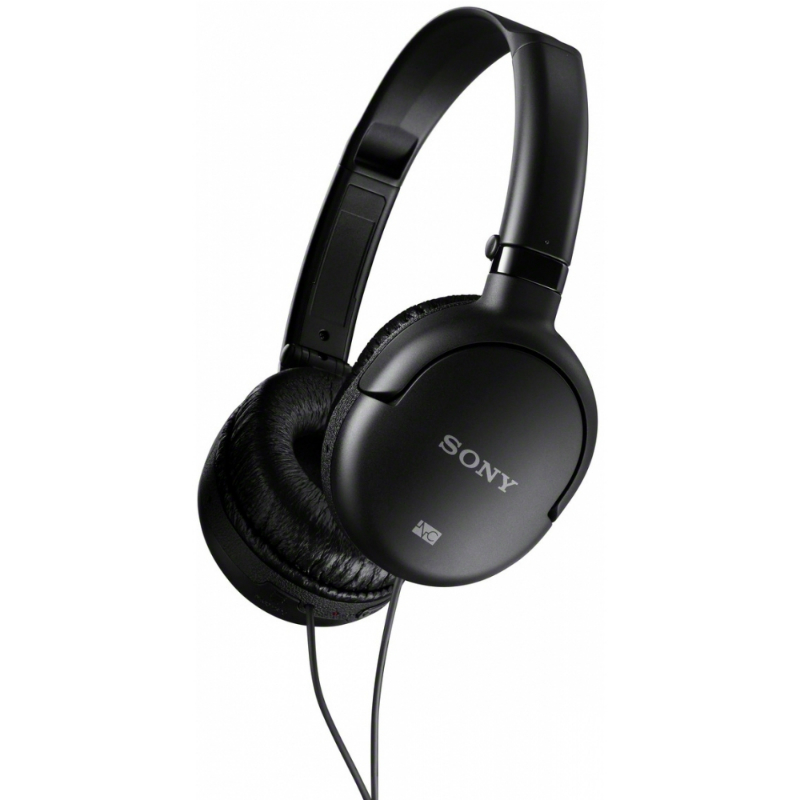 Sony produces a wide range of electronic products that serve to enhance the user's multimedia experience. Sony headphones come in a multitude of styles, which provide an array of different features and functions. The different styles of Sony headphones can be found at electronics stores, as well as on eBay. Knowing which headphones suit different listening preferences can help consumers make the right choice when considering their purchase.

Styles of Sony Headphones
Sony produces headphones in three main styles:
| Style | Description |
| --- | --- |
| Earbud | Rest at the entrance of ear canal; do not form a tight seal in ear canal; allow some background noise in; relatively affordable. |
| In-Ear | Sit inside ear canal; made of rubber, silicone, or foam; form a tight seal in ear canal; block background noise; generally more expensive than earbuds. |
| Over-the-Head | Rest completely outside the ear; may surround ear to block background noise or lay flat to allow some in; feature a headband to hold headphones in place; prices vary. |
Features of Sony Headphones
Understanding such features as noise cancellation, wireless and Bluetooth technology and surround sound, means buyers can make a much more informed decision about their purchase.
Noise Cancellation
Many music-lovers prefer to hear only the sound coming from their headphones, with no interference from background noise. Sony achieves noise cancellation via two methods. The first is by creating a physical seal in or around the listener's ears and the second method is by placing microphones inside the earphones. These microphones detect the frequency of background noise and then digitally phase out these frequencies.
Some Sony noise cancelling headphones have different noise-cancelling modes. These headphones can detect a particular environment, such as a noisy train, aeroplane, or office, and then automatically block background noise typical of that setting.
Wireless and Bluetooth Technologies
Sony wireless headphones transmit sound via radio frequency rather than a lead or cord. Wireless headphones come with a transmitter that plugs into the music-playing device. The transmitter sends the audio signals over a radio wave, which the headphones then receive. Some wireless Sony headphones have a range of up to 100 metres.
Bluetooth works in a similar way to wireless technology, as it too transmits audio via radio waves. Most MP3 players have Bluetooth technology built in, meaning listeners can use Sony Bluetooth headphones to wirelessly listen to those devices. Bluetooth headphones don't generally have as large a signal range as wireless headphones, meaning they usually work best when the listener is in close proximity to their music device.
Surround Sound
Surround sound is defined as the division of an audio signal into separate channels. When listening to music through headphones, this division might apply to different instruments within a piece of music, meaning listeners can hear particular instruments more distinctly.
Sony's surround sound headphones use different sets of drivers within each earphone, with each driver carrying a particular channel of sound. The Sony MDR-DS6500 headphones feature seven channels, as well as a subwoofer channel and wireless technology.

Buying Sony Headphones Based on Use
Another important factor to consider when buying Sony headphones is their intended purpose. When, where and how the headphones will be used is an important consideration in the purchasing process. What follows are some of the most common uses for Sony headphones and the features to look for when choosing a pair based on a particular use.
Home Entertainment
If the Sony headphones will primarily be used around the home, over-the-head headphones are ideal. These provide high-quality sound, and sometimes surround sound, to enhance the listening experience. Consumers may find wireless technology to be a useful feature for home entertainment too.
Use in Sports
For most sports, lightweight headphones will be most suitable. Over-the-head headphones are impractical for running, cycling and other sports due to their shape and size. In-ear headphones are a good choice for use in sports, as they are designed to fit comfortably in the ear canal, unlike earbud headphones, which may fall out.
DJ Use
Sony produces headphones specifically for DJs. These headphones have reversible earphones that swivel, making it easy to switch from listening with both ears to listening with one. Sony DJ headphones, such as the MDR-V55 model, are also designed to cope with the high power output that DJ sound systems produce.

How to Buy Sony Headphones on eBay
The extensive range of all Sony headphones can be found on eBay. Entering the simple term, "Sony headphones" into the search bar from any eBay page will bring up all available Sony headphones. Buyers with a specific model or style in mind can either use more specific search terms or employ filters to narrow down results.

Conclusion
It's important for buyers of Sony headphones to be aware of the different styles, features and functions available within the brand. These factors can influence how headphones are used and can enhance the listening experience greatly. A huge range of Sony headphones can be found on eBay, where consumers can browse through the electronics, or search specifically for their ideal purchase.