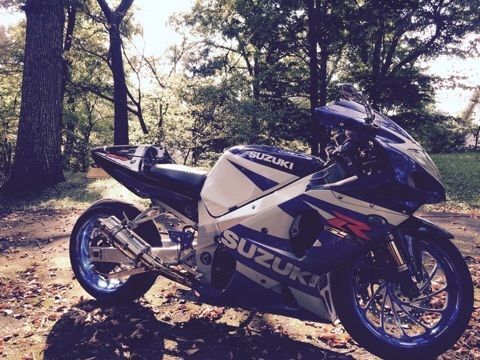 Motorbike riding is one of the world's most popular high-speed sports. Many people like it not only because it allows them to drive fast, but also because it is a statement of style and personality. There are tons of motorbikes on the market today, but one of the best-known manufacturers is Suzuki. This Japanese company creates motorbikes and parts.
One of the most important parts of a motorbike is the wheel, and Suzuki has an extensive selection of wheels in a wide variety of styles. Shoppers interested in purchasing new or used Suzuki wheels should keep the following information in mind.

Important Suzuki Wheel Buying Considerations
Buyers who aren't sure what type of wheel they'd like to buy should take into account a few considerations, including wheel type, aesthetic or style, and size.

Types of Suzuki Wheels
One of the most important first steps in choosing the right Suzuki motorbike wheels is understanding the types of wheels that the company makes. Wheels, which are comprised of a rim and an outer metal piece that supports and keeps the rubber tyre in its place, are a large part of making sure a rider is safe. Wheels can be told apart by several different elements, and these features can impact both style and performance.
Forged Wheels
Forged wheels are unique because they are created from one piece of metal. They are some of the most durable types of wheels. Usually made of cast magnesium, forged wheels by Suzuki are usually used by serious riders who like to race and ride in rugged conditions. They can hold up to the harshest conditions, so while their looks may not be immediately impressive, knowledgeable riders won't associate forged wheels with amateurs.
Spoke Wheels
Spoke wheels are, as their name suggests, wheels with spokes in the center. These wheels feature bars or wire rods that connect the wheel's rim to its central point. Spoke wheels are often made from steel, and the spokes of these wheels can be fitted in different patterns. Spokes are an aesthetic choice, since they are noticeable and flashy. They are often chosen by recreational drivers or those who want to make a statement, but make no mistake: spoke wheels can be heavier, and in weighing more, they can affect speed and handling.
Custom Cut Wheels
Custom-cut wheels are the most expensive type of wheel made by Suzuki. This is because the wheel is cut specifically for a particular rider's bike. This is a great choice of wheel for a serious rider or someone who wants a unique ride. These can be as flashy or plain as one likes, and not surprisingly, can be styled to impact function or style.

Styles of Suzuki Wheels
In addition to looking different because they vary in type, wheels have different finishes. One of the most popular types of finishes is chrome, while other bike owners choose black matte, gold, gunmetal, or white matte. Buyers should choose the appearance of their bike wheel based on their own tastes, as well as how and where they'll be riding. Flashy chrome wheels, especially those with intricate spokes, are a headache when caked in wet sand and mud. If not thoroughly cleaned, wheels can add a hefty load to the bike which impacts the driving experience.

Sizes of Suzuki Wheels
When buying Suzuki wheels, it's important that buyers research the correct size to select. First, buyers should know the specifications of the model of the bike they're purchasing wheels for. They should also know the fit details for their bike, including model, year, PCD, offset, and bore, so that they select a set that fits appropriately and will keep riders safe.

Buying Suzuki Wheels on eBay
For buyers looking to purchase Suzuki wheels, eBay is a wonderful resource. The site has a tremendous selection of motorcycle parts, and motorcycles in general. Suzuki wheels are no exception. Used and new, the site has the perfect fit to pimp out a bike's looks and performance. A shopper's first step, after determining which set of Suzuki wheels is best, is to enter a search for Suzuki wheels in eBay's search field. The results can be filtered down using a variety of features – including condition, price, type and other characteristics. Before deciding on a product, shoppers are encouraged to check out the feedback score and comments of any seller before purchase. Pay particular attention to negative and neutral comments choosing a seller, as this will very likely impact the quality and deliverability of your new Suzuki wheels.