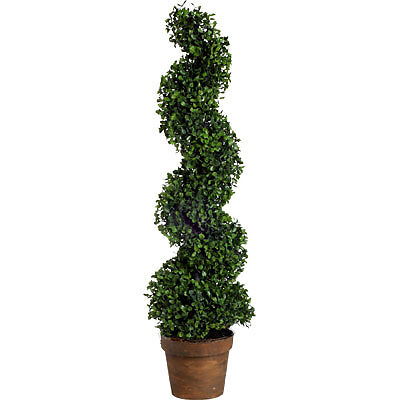 Gardening is a relaxing and rewarding pastime, enjoyed by people of all ages. The type of plant a person buys will depend on the amount of space they have, so it's important for buyers to know how large they're desired plant will grow.
Buyers are advised to search for plants, bulbs and seeds on eBay, as the site has a large and unique selection sold at lower prices than those found in garden centres. The following guide shall examine the most popular plants used in gardening, and will explain to buyers how to find their desired plants on eBay.
Types of Gardening Plants
Plants come in different shapes, sizes and colours. As a result, they require different amounts of space for them to successfully grow. Buyers need to consider the amount of space they have to work with when deciding on what plants to buy.
Bedding Plants
Bedding plants tend to last around one season, but grow very quickly and are good value for money. These work well in window boxes and hanging baskets, and group planting some into the ground will create an organised looking space. If buying seeds, take note of how many are sown, as packets often contain a lot seeds when only a few are needed.
The majority of bedding plants come in polystyrene trays, and those grown in strips should be uniform in size. The plants should be compact as well as sturdy, and the soil should remain in place when the plant is taken out of its strip. Buyers should check that the leaves are a healthy colour before planting. Yellow or discoloured leaves can be a sign of pests or disease. Popular bedding plants include pansies, fuchsia and geraniums.
Perennial Plants
Perennial plants will remain in a garden year after year, so buyers should spend some time browsing through those on offer before making a decision. Some perennials have top growth that dies each winter and remerges in the spring, while others have evergreen foliage that stays all year long. The benefit of using this type of plant is that it requires very little maintenance, and once the soil is properly prepared beforehand the plants should grow quite easily.
Perennial plants can be grown in containers too, but if doing so then make sure the container is large enough for the root system. As these plants last a very long time, their roots spread far out below them. Popular perennial plants include astilbe, hostas and salvia.
Bulbs
Bulbs need to be planted at certain times of the year, depending on the plant. Most bulbs should be plump and hard, and black or grey mould indicates pest or fungal damage. Buyers need to make sure that the soil the bulbs are planted in is free from weeds and other organic matter. The bulbs should be planted in a hole about four inches deep, and the bases of hedges are ideal places to plant. Popular bulbs include tulips, hyacinths and lilies.
Container Plants
Using a container is a great way to experiment with different plants, and allows the buyer to try out different placing without digging up their garden. Buyers should look for young plants that have good growth and a healthy colour. Older plants can take a long time to root into the soil, so if buying plants with a full growth, avoid planting them in wet or windy weather. Also, ensure that the plant is in good condition and has no wilting stems.
The bigger the container, the better, as the soil will take longer to dry out. Using a container also allows buyers greater control over the soil, and allows them to grow plants that would not normally survive in the ground. If planting a plant in a container line the bottom of it with rocks or draining crocks, and water the plants well before removing them from their current container. Popular container plants include purple fountain grass, petunia and miniature roses.
Rootballed and Bare-Root Plants
The difference between rootballed and bare-root plants is the former are typically evergreen, while the later are almost always deciduous. This should influence when they are bought, as there is no point in planting a deciduous plant in late September.
As the name suggest, the roots of rootballed plants are wrapped in a small ball of soil using a biodegradable wrap. This wrap should be kept on when planting, and buyers need to make sure the root system of the plant does not dry out. The roots of bare-root plants are often wrapped in a small protective plastic wrap, but this should be removed before planting.
Vegetables
Vegetables remain one of the most popular plants found in gardens, and buyers have a large variety to choose from. The benefit of growing vegetables is twofold, as not only does it add aesthetic value to a garden, but it also allows the gardener to produce their own food.
This is the best way to guarantee that the vegetables we eat are free from pesticides and haven't been chemically treated. Although a lot of vegetables are quite easy to grow, different types require different conditions to survive, so buyers should research into what is needed before making a purchase. Popular vegetables to plant include tomatoes, peas and broccoli.
Buying Plants on eBay
It is advised that buyers spend some time thinking about where the plants will be planted. Buyers also need to ensure that there will be enough soil for the plant's root system to fully extend. Once this is done, head to eBay.com.au to start a search for the desired plant.
· On the eBay homepage, click on the 'Shop By Category' drop down menu, followed by the Home & Garden heading.
· Click on the Gardening link, and on the listings page click on the Plants, Bulbs, Seeds link found towards the bottom of the 'Categories' table.
· Use the 'Product Type' filter found on the left hand side of the page to list plants, bulbs or seeds only.
· Type the name of the desired plant into the search bar and press enter.
· Buyers can use the 'Plant Name' and 'Plant Type' filters to quickly remove irrelevant plants from the listing.
· Clicking on the title of a listing will load the item page, and buyers should always check this page for additional information about the plant. Sellers often leave messages in the 'Description' box and these can range from planting requirements to pests that may feed on the plant.
· Buyers having difficulty locating a specific plant should try searching for it on the eBay Stores. Additionally, there is a Wish List feature that can be used to let other users know about a plant not currently listed on the site.
· Buyers looking for gardening tools should check out the 'eBay Deals' section of the site, as the prices are even lower than those on the main site. To find the relevant section, simply click on the Deals link at the top of the page, followed by the Gardening link located in the Tools tab.
Conclusion
There are a number of different types of plants buyers can choose to use in their garden or open space, and what the plant requires to grow should be carefully considered. Some plants are better suited to growing in the ground than others, whereas some need to be planted in containers as they are unable to survive in normal soil.
Buyers should research into the plant they are considering buying and find out how much soil is required for the root system. All buyers are advised to use eBay to search for their plants, and to check out eBay Deals for gardening tools and equipment.