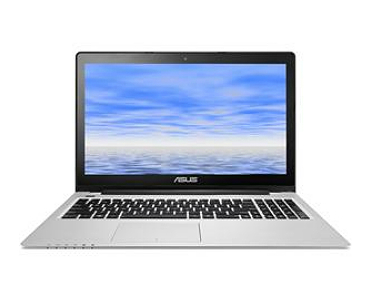 A notebook is a significantly lighter, usually smaller version of a laptop. While laptops are also portable, notebooks were designed with mobility in mind; they are much easier to carry around and often less expensive than laptops. With a wide range of notebooks to choose from, potential notebook buyers want the best deal they can find for their money's worth.
How do Notebooks Differ from Laptops?
Although notebooks are capable of handling common tasks such as word processing, browsing the Internet and playing media files, laptops generally edge them out on processing power. This makes it difficult to run multiple programs at a time on a notebook. The buyer must therefore decide what they are willing to forgo when looking for a notebook.
Screen size is another major distinction. While most laptops have screen sizes from 15.6 inches and up, notebook screens typically measure between 7 and 10.1 inches. This, in addition to smaller keyboards, makes them the ideal size for the younger users, users with smaller hands or those who simply prefer smaller "laptops."
Notebooks are getting lighter by the day. They easily fit in a backpack or purse, making them much more convenient for carrying around. They are also considerably cheaper than their laptop counterparts.
Popular Notebook Brands
Popular notebook brands include Samsung, Dell, HP, Sony and Asus. What makes notebooks by these brands popular is the fact that they are affordable without sacrificing quality. Most notebook manufacturers aim toward making notebooks with capabilities almost evenly matched with those of laptops. Features vary from one brand to another, but most will have a webcam, several USB ports and similar functionality. There is also an array of colours to choose from to cater to different tastes.
Factors to Consider When Buying a Notebook
Here's what buyers need to consider when looking for an affordable notebook computer on eBay:
Processor Power
A good, modern notebook has better processing. Most brands use the Intel Atom Processor, with speeds between 1.5 and 1.66 gigahertz.
Memory
Most notebooks are equipped with 1 gigabyte of RAM or more. Disk space is usually in the 120-160 gigabyte range, which is adequate for most users. External hard drives or flash drives can come in handy if the user needs to supplement this.
Wi-Fi Connectivity
Wireless connectivity is now a standard for modern notebooks. Crucially, the buyer needs to ensure the computer has inbuilt Wi-Fi capability.
Battery life
Battery life differs among brands and models of notebooks. Battery longevity is certainly an important factor, especially if the user will be constantly on the move.
Speakers
Though not necessarily as powerful as laptop speakers, the notebook's speakers need checking to assess their quality, which also varies among notebooks.
Screen Size
Generally, smaller notebooks are less expensive, but the buyer needs to find one with adequate screen size to minimise eye straining. They must also pay attention to the screen resolution. The higher it is, the greater the display quality.
How to Find an Affordable Notebook on eBay
Using different means, buyers can easily find the exact kind of notebook they want on eBay. The user can begin by entering a search term in the search box on eBay's homepage, e.g. "Asus notebook." Brand new, used, manufacturer-refurbished and seller-refurbished notebooks are also listed here, providing affordable options for buyers.
Different categories, operating systems, models and other specifications appear on the side of the search results page, making it possible for buyers to refine their search down to their own specifications. From the large selection of notebooks under the "Laptops, Notebooks" category, the buyer can refine the search by specifying the brand, screen size and other options.
To find a notebook that fits their budget, buyers can further specify their price range. This is a quick way to filter out notebooks outside of the buyers' budget, but they must pay attention to other costs, such as shipping. Since different sellers have different delivery and return policies, it is important that the buyer read everything specified on a particular listing before making the purchase.
The eBay Deals section also lists affordable notebooks that often come with free postage. Once someone finds the one they prefer, they can easily purchase it by either bidding on it and listing the highest price that they're willing to pay, or they can select the "buy it now" option and purchase it straight away at a fixed price using a PayPal account that's linked to a credit or debit card. Buyers can also choose to receive email alerts when someone else bids higher than they do so that they have the option to raise their bid before the online auction closes.
Conclusion
Notebooks are gaining popularity as cheaper alternatives to laptops, with about the same functionality and battery power. Without a basic understanding of the right features to look for in a notebook, however, buyers may struggle to find one that meets their needs. Therefore, eBay is a great place to find affordable notebooks since the large list of top-rated sellers keeps the price in check while buyers can be sure of their safety with the buyers protection scheme in place.