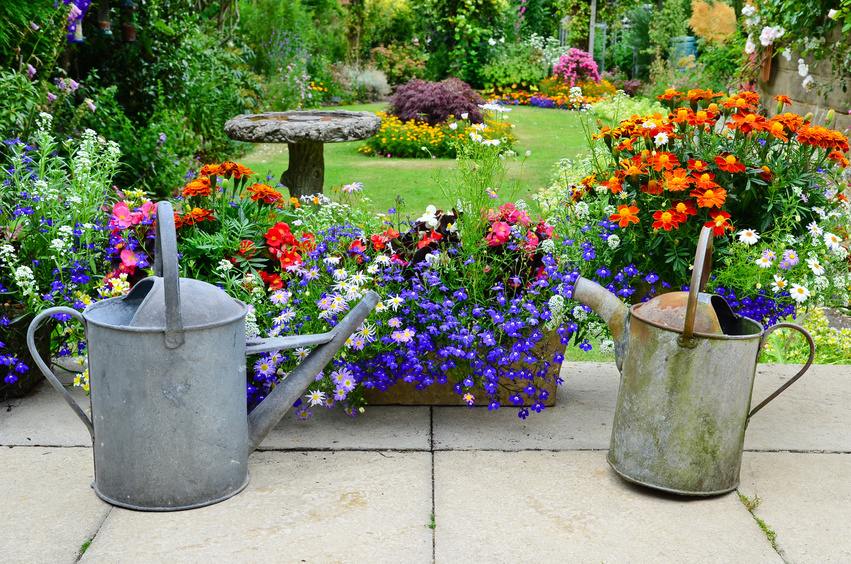 Making sure that plants have enough water without spoiling or drowning them is one of the tips for successful gardening. As the weather conditions often change, it is important to have a reliable irrigation solution. Watering cans are some of the most commonly used irrigation items in a garden, particularly because they are versatile and easy to use. A watering can is a portable container that allows gardeners to water plants by hand. Learning more about how to choose a watering can helps buyers make an inspired decision for their garden.
What to look for when shopping for a watering can
When shopping for a watering can, consumers should take into account several factors, which include the type of plants they intend to water, the size of their garden, the weight of the watering can when full, and more. The types of plants that need watering is one of the essential elements to take into account, as not all watering cans are suitable for all types of plants.
For example, gardeners who want to water hanging plants should look for a small and light watering can with a curved spout. The length of the spout is also an important element to consider. Buyers should consider the distance from them to the plants when deciding which length to choose. Moreover, they should make sure the spout can reach easily into the plant pots when using the watering can inside to avoid any damage to carpets or floors.
Types of watering cans
The most common types of watering cans are plastic and metal. Watering cans made from resins that are rust-resistant and copper are also available. In addition, there are numerous decorative styles of watering cans that are more suitable for enhancing the look of a garden than for gardening. Besides material, buyers should also consider whether they intend to purchase a watering can to use outside in the garden or indoors.
Plastic watering cans
Watering cans made from plastic usually come in two types: blow moulded and injection moulded. The difference between them is that injection moulded cans have joints that are melted at hot temperatures, whereas blow moulded cans are blown in one piece using a molten extrusion. As a rule of thumb, blow moulded cans are cheaper and lighter than injection moulded cans.
Metal watering cans
Watering cans made from galvanised steel are perhaps the most common type of metal watering cans. Generally, this type of watering can is more expensive than plastic models, but it is also more durable. Unlike other types of metal, watering cans made from galvanised steel do not rust when left out in the garden. However, gardeners should take into account the fact that soil that contains alkaline may rust galvanised steel. Unlike plastic watering cans, metal cans tend to be heavy, especially when full, and thus more difficult to manoeuvre.
Decorative watering cans
Even though the main purpose of a decorative watering can is to enhance the look of the garden, some models are also functional. For example, the Union Products Elephant can is both a garden ornament and a long-spout watering can suitable for foliage.
Top watering cans on the market
Produced by Fiskars, the Fiskars 20-24982 is a small-sized watering can that is suitable for watering indoor plants. This watering can contains resin, which means it does not rust. It features a black sleek design that makes it a nice addition to the home. Those looking for a galvanised steel watering can that works well both indoors and outdoors can try the Behrens Steel watering can. With a 2.5-gallon capacity, this watering can does not rust and has a lovely vintage look.
Gardeners looking for a copper watering can may opt for the Bosmere V181 Haws Indoor, a decorative watering can with a tapered and curved spout. This watering can contains an originally created design by John Haws in 1886 in England.
How to buy a watering can on eBay
Once you have decided which type of watering can would be a good option for your garden or home, you can easily find the model you are after on eBay. To start the search, simply type the words "watering can" into the search bar found on any page of the website and browse through the pages of results you receive. Alternatively, if you know exactly which model you want to buy, perform a search using its precise name to find the perfect watering can more quickly.