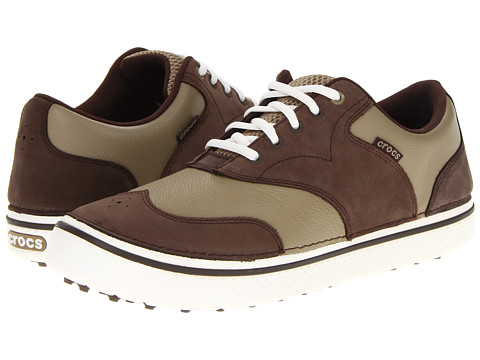 Whilst in the past it was difficult to find casual shoes for men, today the casual footwear market is booming, with so many different styles and colours of shoes to choose from that many men do not know where to start.
By shopping online, on websites such as eBay, it is easy for men to browse various categories of casual shoes, such as deck shoes or canvas sneakers, or to search for specific items, such as blue desert boots. Everyone knows that men hate shopping, but by buying footwear online the pain is taken out of the process as the shopping can be completed from the comfort of home.
Casual Shoes, Casual Style
Men's footwear has evolved alongside men's fashions, which have become increasingly trendy and casual over the past decade. Men are now spending as much on clothes and shoes as women, and the wide variety of styles to choose from demonstrates this.
Men's casual shoes are a growing market – men are known for being more practical than women when it comes to fashion, so the importance of comfortable, casual footwear is paramount. Whether men opt for red desert boots worn with skinny jeans and a T-shirt or casual blue boat shoes with shorts, there are styles available to suit all tastes online, and eBay is a great place to start hunting for the perfect casual footwear.
Types of Casual Shoes for Men
Casual footwear should be stylish and comfortable – most men want to make a style statement with their choice of footwear without sacrificing comfort. Here are some of the most popular types of casual shoes for men.
Boat shoes/deck shoes
Athletic shoes (trainers)
Canvas shoes
Basketball shoes/high tops
Lace up leather boots
Loafers
Some of these shoes are more suitable for summer wear, such as boat shoes and canvas shoes, whilst others are more practical for wearing in the winter months, such as boots and loafers. The type of shoe chosen is a personal decision and will depend on desired style, what the shoes are to be worn for, available colours and of course, brand.
Popular Brands of Casual Men's Shoes
There are many popular brands when it comes to men's casual footwear. Whether shopping for trainers suitable for hiking and climbing, casual deck shoes for everyday wear during the summer or canvas sneakers to team with jeans, the below brands are some of the most popular with men of all ages, and most can be found on eBay for affordable prices:
| | |
| --- | --- |
| Brand | Types of Shoes |
| | A wide range of styles mostly in leather and suede including loafers, lace-up brogues and boots |
| Timberland | Boat shoes, loafers, leather trainers, leather boots |
| Lacoste | Leather trainers, canvas sneakers, boat shoes |
| | Trainers and training shoes |
| | Basketball boots (high tops), canvas sneakers |
| Vans | Leather, suede and canvas sneakers and skate shoes |
| Caterpillar | Leather and suede lace-up boots, deck shoes |
| | Leather lace-up shoes, brogues, loafers, boots, hiking trainers |
| Dunlop | Canvas sneakers and slip ons |
| | Leather trainers, shoes, suede desert boots, boat shoes |
Whilst brand will be important to some men and not to others, it is easy to find most of the above brands on eBay for less than they will cost in a shoe store. Both used and new men's shoes can be found, allowing men to save even more money when shopping for footwear online.
Consider When the Shoes Will be Worn
When buying casual footwear, it is important to think about when the shoes will be worn. For outdoor activities such as hiking or walking, leather trainers or hiking trainers are the best option, whereas if participating in football or other sports, Nike or Adidas trainers are more suitable.
For everyday wear, it is best to wear leather shoes rather than canvas wherever possible, as these allow feet to breathe. Canvas sneakers are ideal for occasional wear with jeans or shorts, but leather boat shoes or boots are a comfortable alternative. It is also important to think about what the shoes will be paired with – relaxed fit jeans may look better with a chunkier leather shoe or boot, whereas skinny jeans or shorts are more suited to desert boots or canvas sneakers.
Think About Comfort
Men are practical beings, so when shopping for shoes, comfort is key. It is important to think about how comfortable the shoes will be to wear for the intended activity, whatever that is. Many summer shoes such as canvas slip ons and boat shoes are designed to be worn with bare feet, so this should be taken into account when shopping for the right size. A leather shoe will give and stretch more than a canvas one, so it is important to buy a large enough size when shopping for canvas footwear.
When shopping for casual and comfortable footwear, try to take the following factors into consideration:
What material is the shoe made of and will it give or stretch over time?
What will the shoes be worn for? Running shoes or trainers will require to be cushioned and comfortable for participating in training or other sports
Will the shoes be worn with socks or bare feet?
How wide are the shoes and will feet fit comfortably with room to move?
How comfortable is the lining of the shoe and will there be space to fit an insole if required?
Shopping for Footwear Accessories Online
It is easy to find accessories for footwear online – eBay has a wide range available to choose from. Gel pads for heels and toes to prevent rubbing and a variety of insoles can be found online, from cushioned gel insoles that help feet to stay comfortable all day to thicker insoles which make shoes fit more snugly, there is something to suit all requirements.
There are also accessories available to make shoes more appealing to others – for anyone with foot odor, foot spray is a must, and some sprays are designed to be sprayed directly into shoes to alleviate bad odors. There are also freshening insoles available which get rid of smells and help feet to stay smelling and feeling fresh.
How Buy Casual and Comfortable Footwear on eBay
eBay is the best place to head if looking for casual, comfortable men's footwear at affordable prices. Just visit eBay and click on the drop-down menu 'Shop by Category' at the top left of the page. This will open up a category list – under Fashion, click on Men's Shoes. In the left-hand menu, Casual can be selected.
There are so many different types, styles and colours of men's shoes to choose from that it can be helpful to narrow a search using a certain term if looking for something specific. Just type the words related to the search, such as 'Blue Desert Boots' into the search bar, and a list of available items will appear.
Conclusion
Shopping for casual and comfortable footwear no longer has to be a traumatic experience for men who hate going to the shops. By shopping online from the comfort of their own homes, they can find a wide range of shoes, sneakers and boots to choose from to suit all tastes. Because men's fashion has moved on so much in the last decade, men are now paying more attention than ever before to the styles of shoes they wear, so having a wide selection to choose from is crucial to finding the perfect footwear.
eBay has both used and new men's casual shoes to choose from, and by shopping online men can save money compared to buying shoes at a local store. It is easy to find a great deal on men's footwear on eBay.