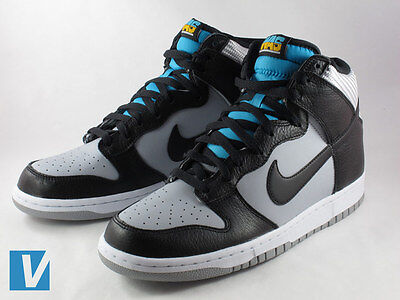 How do you know if the Nike Dunks that you are about to buy online are genuine ?
What identifying marks should you be looking for ?

This youVerify guide will help...


A youVERIFY PHOTO GUIDE TO IDENTIFYING GENUINE NIKE DUNKS


1. SHOE BOX
New Nike Dunks are boxed in a strong shoe box featuring the logo on the lid and side. The color and style of the box vary according to style and year. Check the box carefully for any errors in brand logos, alignment, spelling, and for the overall quality and finish. Remember that real shoe boxes can accompany fake shoes.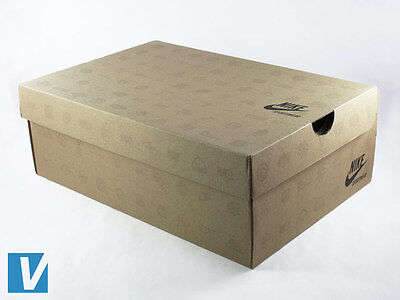 2. SHOE BOX LABEL
Nike Dunk retail boxes feature a label on the one side detailing style name, size, color, country of manufacture and a style number. The style number is usually 9 digits long and check that it matches the style number located in the centre below the sizes on the label located on the inside of the shoe.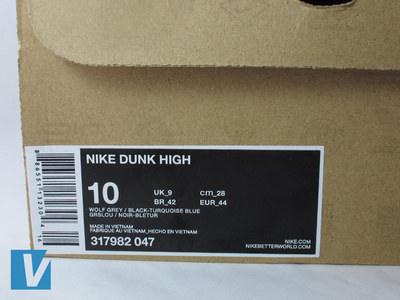 3. TONGUE TOP EDGE
The tongue on Nike Dunks should always curve inward along the top edge for comfort. Also check that the stitching is straight, evenly spaced and neatly finished.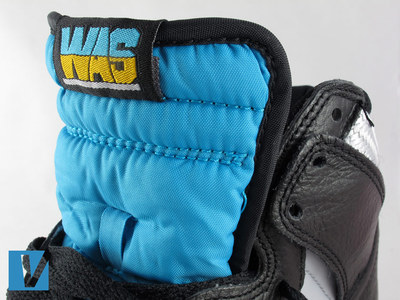 4. INSOLE LOGO
A logo is featured on the insole. It is usually the standard Nike and Swoosh. The logo may have worn away on some used shoes but check that the registered trademark R's are present. They should not be touching the letters or the Swoosh. Some rare styles may feature a different logo.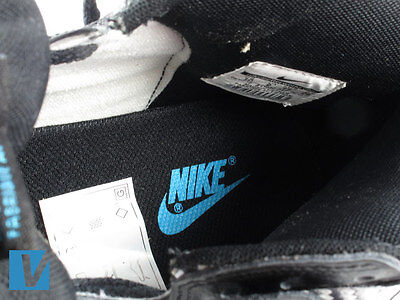 5. OUTSOLE MARKINGS
The outsole of Nike Dunks feature a unique pattern along with the Nike and Swoosh logos, and a grip button (circle) towards the front. The edges of this grip button are rounded and importantly slope downwards. Outsoles on some styles and limited editions will differ from the one shown.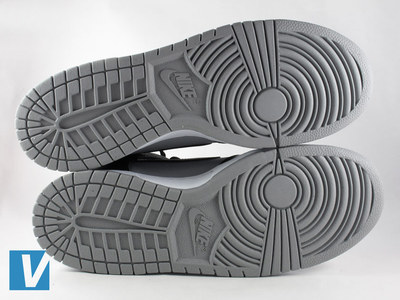 6. OUTSOLE LOGO
A NIKE logo often features on the sole of Dunks. Check that the positions of the registered trademark circled R's exactly match those shown. Also check the size and shape of the letters and the Swoosh, and that the egdes of the logo are sharp and clean.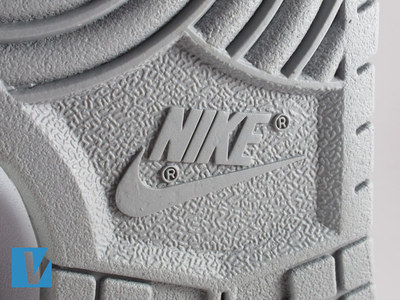 7. INSIDE LABEL
The inside label featured on Nike Dunks vary in detail depending on year, country of manufacture and style. There are some consistent features though. Firstly check that the style number, usually 9 digits, matches that found on shoe box label. Also check that the tail of the Q in FABRIQUE starts inside the circle. And lastly check for any spelling errors and that the stitching is straight and neat.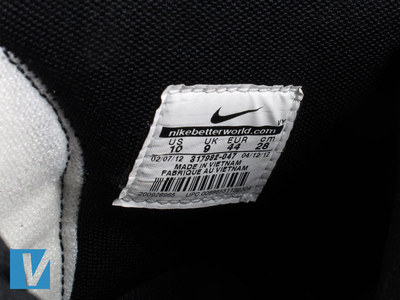 We hope that this guide helps to educate you on identifying genuine Nike Dunks.
To prevent you from falling victim to counterfeit Nike Dunks always ask the seller to use the youVerify app before you purchase from them.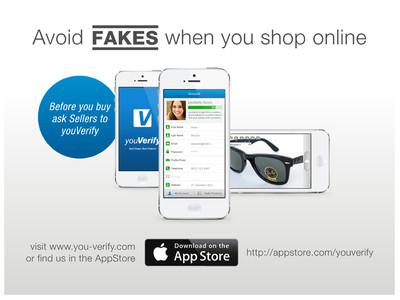 youVerify - Smarter Selling, Safer Shopping.