EXPERT PSYCHIC TAROT READINGS WITH CHEMISTRI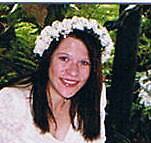 With 20 Years experience. Expert Psychic Readings, Tarot Readings, with Chemistri - 20 years experience!! Truthful and honest, I will help you with any problems or questions you may have.
MY EXPERT SERVICE
As a child I learned that I had psychic abilities that allowed me to understand things that were unknown to others. Today I am available to provide answers that will help you over life's natuarally occurring hurdles. I believe that my sincere and compassinate reading can help you maximize your potential for happiness and success. I will use the Tarot as a guide to help you also my psychic guides help tap into your specific questions, so that I may give you answers that can help you reach your highest potential. I look forward to meeting you!
Experience and Qualifications
I have been doing readings now for coming up to 20 years. Ever since I was little I have been able to predict things and have felt things, I am very good at feeling what a person is going through, and I am an expert in my field. I would be honoured to help you find a path to happiness, and to answer any questions you may have.
I have read for hundreds of people and they always come back to me very pleased with the result of their readings. Contact me so that I may ease your burdens. I am very straight forward and will tell you what I see , in truth and not necessarily what you want to hear.
A general reading cost $45 (email readings take approximately 2 hours to complete), here I add as much detail as I can . For a quick reading i.e. 1 question will charge $25.
I look forward to working with you.
Peace, Blessings, Love and Light to you
Expert Tarot/Psychic Reader