I am a collector of these reels and have been doing a little research on them. Referred to as the 2000 series, they are quite clearly an evolution (at least visually) of the Record 1900C (green) which predates them. Mechanically they are an evolution of the Record series of baitcasters in production since 1940.
The 1750, 1750A, 2600 and 2650 have a pushbutton release in the handle nut. This decouples the handle for casting but is not a true freespool as the gears remain engaged, as does the levelwind. The remaining models (2000, 2050 and 2500) are direct drive - they remain fully engaged when casting. Of the seven models available, I have thus far discovered seventeen, possibly nineteen variants. These are production differences between early and late run examples as well as production differences for international markets. I will list the ones I have currently discovered and will try to keep list updated as new information comes to light. Will add more and better photos as they become available if I can work out how, this program rather difficult to operate. If you have further information or know of a variant that I don't, please feel welcome to contact me with the details.
MODEL VARIANT ADD. INFO. YEAR(S)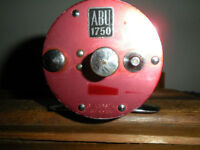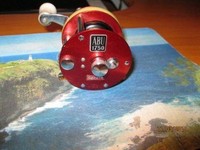 -1750 - Stamped SVANGSTA, no garcia 1964 Only (Europe)
- Stamped SVANGSTA ,Garcia sticker 1964 Only (U.S) 1964
- Stamped ABU SWEDEN 1965 - 78
- Not stamped Unknown but think late run U.S. model.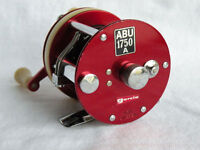 -1750 A - With GARCIA sticker 1964 - 78
- With dimpled foot and later typeset ABU on G decal, no Garcia Later model
- With AMBASSADEUR 1750 A Swedish Domestic model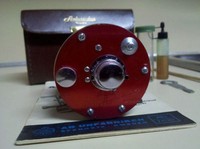 - 2000 - With slotted handle nut Early run 1962 - 64
- With slotted nut and hex carriage screw nut
- With slotted nut and Record on foot
- With oil hole handle nut Late run
- With ABU 2000 sticker
- 2050 - none yet known Narrow spool version of 2000 1962 - 64
- possible Euro model with stamped face, no G decal.(Still checking)
- 2500 - none yet known One year only 1962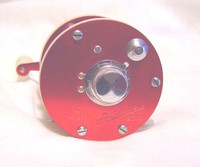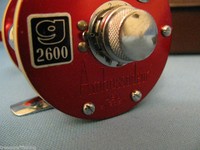 - 2600 - Stamped face Swedish domestic model 1962 - 70
- G 2600 sticker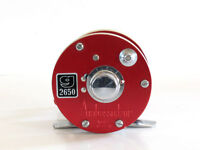 - 2650 - none yet known Narrow spool version of 2600 1964 - 70
- Possible Euro model with stamped face, no G sticker. (still checking)