OPAL TRIPLETS WERE FIRST MADE IN THE 1960's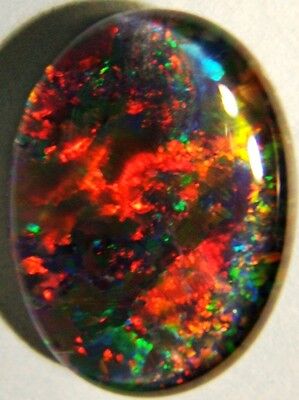 MANY PEOPLE ASK
:
WHAT IS AN OPAL
TRIPLET
, HOW ARE THEY MADE,
WHERE DOES THE OPAL COME FROM, ARE THEY REAL OPAL ,ARE THEY BLACK OPAL,
WHAT ARE THE TOPS MADE OF,WHY DO THEY HAVE A BLACK BACK,
ARE THEY WATER SENSITIVE,WHAT IS THE BEST LIGHT TO VIEW OPAL IN,
WHAT DOES CALIBRATED MEAN,
WHY ARE THEY SO CHEAP.
THE ANSWERS ARE.
AN OPAL
TRIPLET
IS A SLICE OF OPAL WITH A MOLDED CRYSTAL OR QUARTZ TOP AND A BLACK GLASS OR OTHER BLACK MATERIAL ADHERED TO THE BACK,THE OPAL USED IS USUALLY FROM COOBER PEDY OR SURROUNDING AREAS.CRYSTAL OR WHITE BASE OPAL IS THE BEST TYPE FOR TRIPLETS.THE WHITE BASE IS SLICED THINNER THAN THE CRYSTAL BASE OPAL,OPAL TRIPLETS ARE NOT BLACK OPAL ,THEY JUST SIMULATE BLACK OPAL,BECAUSE OF THE BLACK BACK THE LIGHT CAN NOT PASS THROUGH THE OPAL,THIS IS THE SAME AS BLACK OPAL.THE ADHESIVES USED TODAY ARE VERY STRONG AND WATER RESISTANT.ALL OPAL IS BEST VIEWED IN NATURAL SUNLIGHT,HOWEVER MODERN LIGHTING eg . DOWN LIGHTING OR FULL SPECTRUM FLOURECENT IS VERY GOOD.CALIBRATED IS SIMPLY MADE TO STANDARD SIZES .OUR TRIPLETS ARE ARE CHEAP BECAUSE WE BUY ROUGH OPAL DIRECT ,USE MODERN MACHINERY,AND SELL DIRECT TO YOU.
(NO MIDDLE MAN)
BUY DIRECT AND SAVE
ebay member :
RUSSMULES