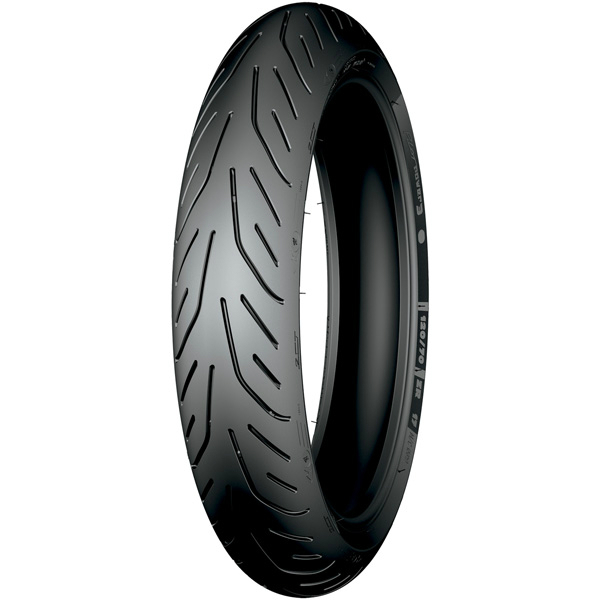 Motorcycles offer their owners a special kind of freedom and a sensation of speed automobiles cannot achieve. On bright, clear days, riding a motorcycle is a delight. However, riders that depend on their motorcycle as a primary mode of transportation recognise that they must occasionally ride in adverse conditions. To ensure their own safety, motorcycle owners who expect to face inclement weather should invest in motorcycle tyres that are well-known for their excellent performance in adverse conditions. Buyers need to know about top brands, and they need to understand which features to look for as they shop. Motorcycle tyres designed to function well in adverse conditions are typically available in local motorcycle shops or on websites like eBay.
Check the Tyre Tests
Typically, motorcycle tyre manufacturers run their tyres through a series of tests before putting them on the market. These tests ensure that the tyres hold up well under specific sets of conditions. However, third-party reviewers and motorcycle owners may occasionally run their own tests and let other riders know of the results. For instance, one group of testers used a track with hairpin turns, drenched it in water, and then tested several different types of motorcycle tyres to identify the top performers. Before purchasing a particular set of motorcycle tyres, buyers should find out what tests other users have conducted, particularly in wet conditions or on rough terrain. Examining those results may help buyers make a final decision.
Examine the Tread Pattern
Tread pattern is vital for adverse condition motorcycle tyres. Since the tyres wear down gradually with use, treads needs to be deep enough to ensure safety and traction for a reasonable lifespan. Motorcycle owners must keep an eye on their tyre treads to check that they are not worn down too far. When wear and tear makes the tread too shallow or blurs the pattern, it is time to replace the tyres.
Buyers also need to look carefully at the tread-to-void ratio of the tyres they are considering. This ratio compares the amount of empty space between the treads to the actual surface area of the tyre that comes into contact with the road. When a tyre has a low tread-to-void ratio, much of its surface area meets the road directly, with few gaps between treads. In contrast, a high tread-to-void ratio indicates more space in the tread pattern and less tyre surface directly contacting the road. Motorcycle owners who are new to riding in adverse conditions may think that the more surface area they have, the better. However, this is not actually the case. All-weather tyres or tyres designed specifically for difficult conditions need to have a high tread-to-void ratio, meaning that their tread patterns incorporate plenty of gaps or channels through which to siphon water away from the motorcycle.
Ensure Excellent Water Dispersion Technology
As previously mentioned, the tread of a motorcycle tyre does not only serve to enhance traction and grip. It also acts as a dispersing mechanism for water that may have accumulated on the road. A well-designed motorcycle tyre has a tread pattern that channels water outward, away from the centre portion of the tyre. While water dispersion technology does not always prevent slips and accidents, it does offer riders a better chance of retaining their balance and stability, even in extremely wet conditions. Buyers need to read information from the manufacturer and check reviews from owners to ensure that a particular set of tyres includes top-notch design that facilitates water dispersion.
Look for Differentiated Compound Tyres
The substance of which the tyre is made is typically some form or combination of rubber. This material is called the compound. Often, motorcycle tyres designed for adverse weather conditions include a blend of different compounds, one softer, one harder. Some include a harder centre section and softer tyre shoulders. The softer outer edges increase stability when cornering, while the slightly harder centre gives the tyre a better grip on wet, icy, or snow-caked ground.
Investigate the Best Brands of Adverse Condition Motorcycle Tyres
Performing well in good and bad weather alike, thePirelli Diablo Strada ST, the Michelin Pilot Power 2CT, and the Dunlop Sportmax Roadsmart are excellent options. In addition, other top tyres for adverse conditions are the Michelin Pilot Road 3, the Metzeler M3 Sportec, and the Bridgestone Battlax BT-021 tyres.
Michelin Pilot Road 3 Motorcycle Tyres
The Michelin Pilot Road 3 are sport touring tyres, a style of tyre known for its excellent performance in adverse conditions. Users claim that the Pilot Road 3 tyres feel stable and grip well from the first ride. In dry conditions, they function beautifully. In rainy weather they have a strong grip that helps riders feel secure despite adverse weather conditions.
Metzeler M3 Sportec
Metzeler M3 Sportec tyres feature the differentiated compound that is key to top performance and safety in adverse conditions. They have a unique, effective tread pattern that works well on wet surfaces.
Bridgestone Battlax BT-021
Users and reviewers refer to the Bridgestone Battlax BT-021 as a sport tyre with a luxurious edge to its design. Shock absorption technology and powerful traction make these tyres ideal for long rides in difficult conditions.
Comparison
When it comes to purchasing tyres it may be difficult to part with large sums of money, particularly if this is a first bike. Also, riders need to remember that motorbikes host two tyres so the cost is multiplied.
| | |
| --- | --- |
| Tyre Type | Relative Cost |
| | $$$ |
| Metzeler M3 Sportec | $ |
| Bridgestone Battlax BT-021 | $$ |
Purchasing slightly used tyres can help defray the cost, but when it comes to safety in performance there is no skimping.
How to Buy
To shop on ebay, eBay Deals, or eBay Stores, locate the search bar and type in the specific brand of motorcycle tyres you need. Read the details in each listing carefully to find out whether the tyres are new or used, to determine if free shipping is available, and to identify the calibre of the seller. If sellers have excellent feedback scores and commit to certain standards of service, eBay awards them with a special Top-rated Plus seller seal they can display on each of their listings. If you cannot find the precise style of tyres you want, save your search so eBay can let you know about future listings for adverse condition motorcycle tyres.