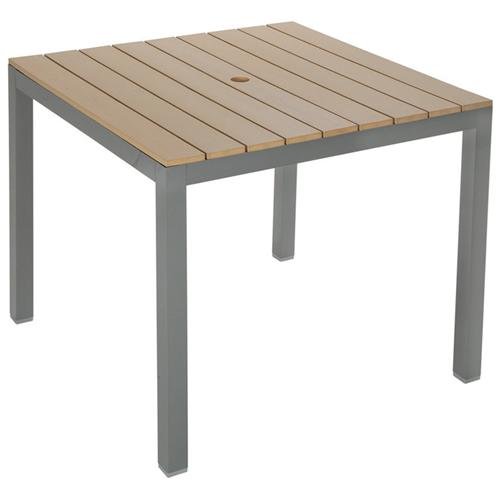 When the weather gets warm, it is nice to sit outside with friends and family and enjoy a sunny day or nice night, and it is also fun to dine al fresco during the summer months. For buyers who are interested in making the most of their backyard or patio, adding outdoor furniture enhances time spent outside and give consumers a great spot to entertain, dine, or relax.
Many buyers may think that outdoor furniture is quite costly, and in some cases, that is true. However, there are many types of outdoor furniture available on eBay that is affordable and functional, as well as stylish. Buyers can choose from a wide selection of items from benches to tables and chairs.
Types of Outdoor Furniture
Outdoor furniture comes in many styles, many materials, and in various colours and designs. Buyers can select the furniture they would like to put in their backyard, patio, or pool area based on several factors including price, how many chairs are needed, what material is best for the climate, and the style of the outdoor furniture.
Benches
Benches are simple and versatile. A bench provides seating space in small areas, such as a walkway or porch, and benches are classic and traditional in style. Most benches are made of wood, and range from light coloured oak to darker wood tones. Some benches are made of metal, and many others have cast iron or metal embellishments along with a wooden seat.
Most standard benches are affordable unless they are large and include upholstered sections, such as a daybed for the outdoors, or they are vintage or antique pieces, which are usually more costly. Benches are also called garden seats and typically seat up to three people comfortably.
Chairs
Chairs can either be placed with outdoor tables, or they can stand alone. Chairs for the outdoors come in a variety of styles and designs, from lounge chairs which allow consumers to lie down, to regular chairs made of wicker, wood, iron, or camping chairs made from polyester fabric that include inbuilt cupholders.
Some lounge chairs are folding styles for easy storage, and can be adjusted for consumers who wish to lounge while sitting or while lying flat. Hanging chairs are modern and trendy, and a fun addition to a patio. Plastic chairs are an affordable option that are also weather friendly for consumers who live in rainy climates. Chairs are made in various shapes, materials, and designs for buyers of every taste and budget.
Table and Chair Sets
A complete table and chair set is a budget-friendly way to get everything for the outdoors at once. Popular materials for table and chair sets include aluminium, rattan or wicker, glass, and wood. Sets generally consist of a table and anywhere from two to eight chairs that match or complement the table. These are a good option for consumers who enjoy entertaining outside or dining outdoors with family and friends.
Some sets include a wooden table and benches for either side of the table instead of chairs. Wicker is a popular material for outdoor furniture, and it is lightweight and sometimes includes cushions that are quite comfortable. Glass topped tables made of heavy glass are an option, but may need to be covered during any inclement weather. Lighter materials, such as rattan and wicker are less costly and more affordable than wood or glass options.
Tables
Tables range from small end tables to large dining tables for outdoors. Small tables, also called garden tables, are an affordable option to put between a couple of chairs for drinks and snacks to be placed on, instead of buying a larger table. Bigger tables that fold are an inexpensive option when they are needed, and seat up to eight people. Outdoor tables are made of wood, iron, plastic, or wicker.
Buying tables and chairs separately can save consumers money, especially if buyers already own chairs and do not need an entire set. An outdoor table also provides customisation, and consumers are able to select the exact type of table they want and not be stuck with a set that they may not like as much. There are tables of all sizes, so purchasers can buy the right size for their outdoor area.
Finding Affordable Outdoor Furniture
One good option for purchasing less costly outdoor furniture is to buy used outdoor furniture. As long as it is still in good condition, it is a cost-effective way for budget-minded consumers to add furniture to the outside area. Another option is to select less costly materials, such as wicker, plastic, rattan, or polyester when buying outdoor furniture.
Buying pieces individually to get what is needed instead of paying more for a matching set may provide more options to save money on outdoor furniture as well. This way, consumers are able to get the exact type of furniture they need for how many people will be using it, which saves money.
Outdoor Furniture Options and Costs
Looking for affordable outdoor furniture may seem challenging, but consumers do not have to spend much to get furniture that is functional and looks nice. Whether buyers are seeking a set or just a couple of chairs to place by the pool or other outdoor area, there are affordable options in almost every style and material.
| | | | | |
| --- | --- | --- | --- | --- |
| Tables | Aluminium $$-$$$ | Glass $-$$$ | Rattan $-$$ | Wood $-$$ |
| Chairs | Aluminium $-$$ | Iron $$-$$$ | Wood $$-$$$ | Camping $-$$ |
| Sets | Aluminium $$$$ | Rattan $$-$$$ | Glass $-$$$ | Wood $$-$$$ |
| Benches | Wood $-$$$ | Iron $-$$ | Aluminium $$$$ | Teak $$$-$$$$ |
Consumers should decide how many people they plan to accommodate before purchasing outdoor furniture, what the weather in the area is like, what materials hold up better against the elements, and what their overall budget is. Outdoor furniture that is high quality and is well made hold ups over time and proves to be a good investment for consumers who enjoy spending time outdoors.
How to Buy Affordable Outdoor Furniture on eBay
Outdoor furniture makes your outside area, poolside, porch, or walkway a haven for relaxation during the warmer months of the year. However, outdoor furniture can be a serious investment, but for savvy buyers are on a budget, there are great deals to be found on eBay when it comes to furnishing your outdoor area. Navigate to outdoor furniture and select the category of items you want to view, such as chairs or benches.
You can use the convenient price customiser to ensure you stay within your budget, and shop by material to eliminate options you are not interested in, such as rattan or wood. Shop from authorised merchants who are Top-rated sellers. If you are buying used outdoor furniture, look at images of the items and make sure they are in great condition before purchasing.
Conclusion
Lounging outdoors in the sunshine or by the pool is a relaxing way to spend the summer. Throwing a dinner party on the patio or enjoying a family dinner outdoors is part of what makes summer so enjoyable. Purchasing affordable outdoor furniture can make those scenarios a reality. Along with outdoor furniture, buyers may want to consider protecting their furniture from rain or extreme weather with a furniture cover.
Folding picnic tables are great for impromptu gatherings or additional guests coming over, and a small end table next to a lounge chair is the perfect spot to put a novel, glass of water, or a snack. Buyers can check eBay for many affordable options for decorating the outside area of their home, including benches, tables, daybeds, lounge chairs, and multipurpose camping chairs.