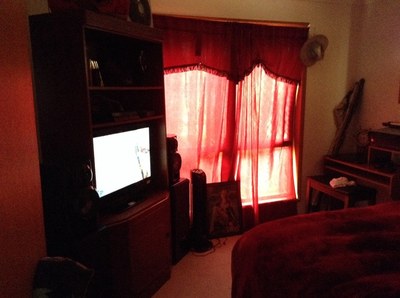 Renting or Travelling
Airbeds if correctly inflated will provide amazing comfort and low space usage when you're moving around the country
If you are tight on cash you could invest in better bedding to cover your air bed so it feels more like a normal bed too.
I train regularly and always need plenty of sleep tossing and turning all the time on my old firm ensemble used to drive me crazy the ensemble used to move between the mattress and base and pillows kept sliding down the back the air bed is light easy to move around and inflates higher then my old ensemble. I recommend one that inflates to 46-56 cm as you will really feel the comfort better.
Remember that it takes a couple of days for your bed to stretch and some people may think theres a hole in the bed be sure to check the surface you are placing the bed on make sure theres no pins nails sharp rocks etc on the surface.
I am using my air bed to replace a traditional bed to reduce my space usage when moving around a lot. for a fraction of the cost of a regular bed you could own several of these.
I always top my air bed up every 1-2 days to keep it firm which only takes around 30-45 seconds I place my fingers over the top of the mattress to feel firmness till it feels just right. dont over inflate tho otherwise you'll have to buy another bed ;(
Of all the beds I have found online for the budget Savvy the Bestway Comfort Quest Luxury Queen air bed has been the best value you can get the non luxury version or the luxury version the one i use is a blue flocked air bed and as I own both the Luxury version and the standard versions (same price) I noticed the difference in height and width strait up. the Luxury model feels like an even bigger bed so you get incredible value and comfort. at 82-90 Dollars AU this is a great bed to get started.
Though I am not a bed specialist I am writing this in the hopes that it helps someone else to find a budget priced air bed they can sleep on that does not leave you sleeping low to the floor. for the price point i could not find a bed that matched the height and quality of this bed
Note you can go for more expensive brands out there if you wanted but I felt that if i was going to pay several hundred for an air bed I might as well just buy a regular ensemble for 82.50 or whatever they are now they are still more affordable then spending several hundred.. I hope you find an
air bed
that you really like