To set the record straight, the first Alfa 33 to arrive in Australia (May 1984) was not really a GCL. We applied that designation on a local basis.
The car in fact was an English spec Alfa 33 SL 1.5 imported direct from Great Britain as European demand had caused delays in production of our right hand drive Australian spec version.
Approximately 250 cars were landed and they are easily identified by the painted lower section of the door and bumper bars in dark brown, the single carb 1490cc engine producing 86hp, and the dark brown based interior trim that had a light and and gold thread woven into the check pattern.
Apart from the above, the rest of the car was identical to the true Alfa 33 GCL which arrived here in December 1984. This car had black bumper bars, black plastic sill moulds, clear indicator lenses, headlight wipers that operated only when the lights were on and an extension of the rear bar that acted as a deflector or spoiler for under body air flow.
To be continued ..................................
Alfa Romeo 33 Parts Clearance Sale many more items coming to ebay soon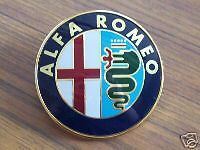 New and Used Doors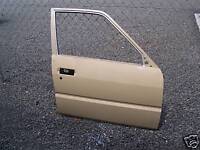 Used interior parts