Alfa Romeo Alfetta 4 Door Sedan
Australian Models
April 1974 Twin headlamps 1.8 Ltr 140 bhp, 5 spd manual
January 1975 1.8 Ltr motor, chrome bumper bars, vinyl seats
it was updated slightly in May 1976
March 1978 2.0 Ltr motor, square headlights
Novemeber 1978 2000L Woodgrain Dash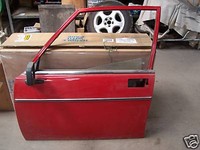 Used & New Alfetta Doors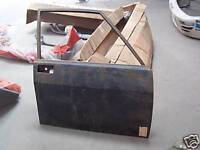 Carburation two double choke horizontal carburettors
Valve operation overhead valves arranged in a V, operated directly by two camshafts acting through oil bath cups. Sodium cooled exhaust valves.
Ignition Golden Lodge Spica plugs
Clutch single dry plate, progressive diaphragm spring with hydraulic operation
Gearbox manual with 5 synchronized forward gears plus reverse. Floor mounted gear level.
Front suspension independent front wheels connected by wishbones, torsion bars and telescopic anti aeration shock absorbers, transversal stabilizer bar.
Rear Suspension De Dion Axle tube with two longitudinal struts connected by a spherical joint. The side anchorage is by Watts linkage. Coil springs and telescopic hydraulic anti-aeration shock absorbers, transversal stablizer bar.
Steering rack and pinion. Steering column made in two sections. Steering in a setback position.
Brakes discs on all four wheels with dual braking circuit and brake power regulator in the rear circuit. Vacuum type servounit. Handbrake acting through discs on rear wheels.
January 1981 Sportiva which had 4 round headlights, alloy wheels
March 1984 GCL
Brand New Rear GCL Bumper Bar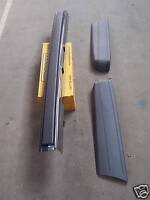 The Alfetta was discontinued in July 1985
Alfa Romeo Parts Clearance, many more items coming to ebay soon