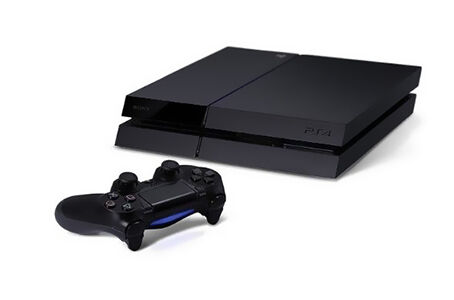 Released in November 2013, Sony's PlayStation 4 gaming console immediately sold out in shops both large and small across Australia. PS4 possesses all of the popular features that have established Sony as the preeminent gaming console manufacturer. In addition to vivid graphics, expansive memory, and super-fast processing speeds, the PS4 integrates several new features that have prompted strong demand for the gaming console. Consumers can find new and used PS4 consoles by shopping on eBay, where some sellers already offer barely used models at discounted prices. Before they go online to eBay, consumers should first review the new features and follow a few tips on how to buy the hard-to-find PS4.
PS4 Features
Sony designed the PlayStation 4 to enhance the features of thePS2 and PS3 consoles, as well as create new innovative features that provide users with the optimal gaming experience. The leading game console manufacturer operates on the premise of unleashing developer creativity to produce gaming experiences that include superior quality graphics and highly interactive play. The features that define PS4 include personalised content, download and play, remote play, Dualshock 4 complete play, and the PlayStation 4 app.
Feature

Description

System learns personal preferences

Allows gamers to discover pre-loaded content that covers favourite gaming genres

Gamers can review gaming information shared by friends, including recommended video content

Download and Play

Play games as titles download

PS4 downloads portion of game to enable play

Remaining part of game downloads as player engages initial game phase

Remote Play

Unlocks PS Vita system potential

Gamers can play PS4 titles on a vivid 12 cm display

Wi-Fi access points over a local area network

PS4 App

Enables iPhone, iPad, and Android smartphone and tablet platforms to provide second gaming screens

View and purchase new video game releases

Download games to PS4 consoles from mobile electronic devices

Watch gameplay of other gamers

Dualshock 4

Wireless controller

Improve dual analogue sticks and trigger buttons

Enhanced gaming control

Capacitive touchpad opens up new gameplay moves
The new innovative features comprise the PS4 gaming system. Since Sony does not consider the features optional, the company does not charge more for the inclusion of each feature. However, Sony offers optional features that increase the price of purchasing the PS4.
How to Buy the PS4
Within one hour of its release in November 2013, the Sony PS4 garnered over 1 million sales in Europe, Australia, and New Zealand. As a result of high demand, virtually every big box electronics shop ran out of PS4 stock. Although it remains difficult for consumers to find PS4 consoles, they do have ways to find the console without having to resort to desperate measures.
Online
Consumers have a better PS4 shopping option by going online for their PS4 purchases. Consumers can shop with large electronics shops online and do not have to endure the frustration of empty shelves. The best online shopping option for PS4 consoles remains eBay, where consumers input search terms to find the right PS4 seller who matches their buying criteria.
PS4 Stock Tracker
Created to track the difficult-to-find Nintendo Wii, Wiialerts has morphed into an online consumer electronics finder that a growing number of gamers use to find PS4 consoles. Consumers simply sign up for the service by providing their email addresses and smartphone numbers, Then, they select the PS4 from the drop down menu and review the venues that currently have the gaming console in stock. Wiialerts continuously updates inventory numbers in real time for every large electronics chain that operates in Australia and throughout the world. The advantages of using the Wiialerts tool include instant availability alerts sent to computers and smartphones, as well as the capability to track down the minutest batches of PS4 stock.
New vs. Used
Consumers who want to purchase a new PS4 may have to wait months before they find the gaming console by shopping online or at electronics shops. The alternative to searching for a new PS4 console involves finding sellers who offer used models at discounted prices. Consumers can already find used PS4s online at eBay, where some sellers offer used versions at discounted prices. The reasons for the availability of used PS4s on eBay vary, but typically, sellers who received two consoles as birthday or holiday gifts offer used PS4s. They may have only taken the PS4s out of the original packages, but because they removed the consoles, the eBay sellers must discount the price.
How to Buy the PS4 on eBay
Sony has developed a high-quality gaming console in the form of the PS4. By adding several new features to an already high-quality gaming interface, Sony offers gamers superior gaming experiences that include enhanced interaction, remote play, and play download and play. You do not have to wait for Sony to replenish empty big box retailer shelves. Simply go on eBay and search for PS4 by typing specific criteria terms into the search engine. You can also find video game console accessories on eBay that enhance your PS4 gaming experiences. Accessories that complement PS4 include headsets, motion sensors, and screen protectors.